13 Best Movies at Cannes Film Festival 2022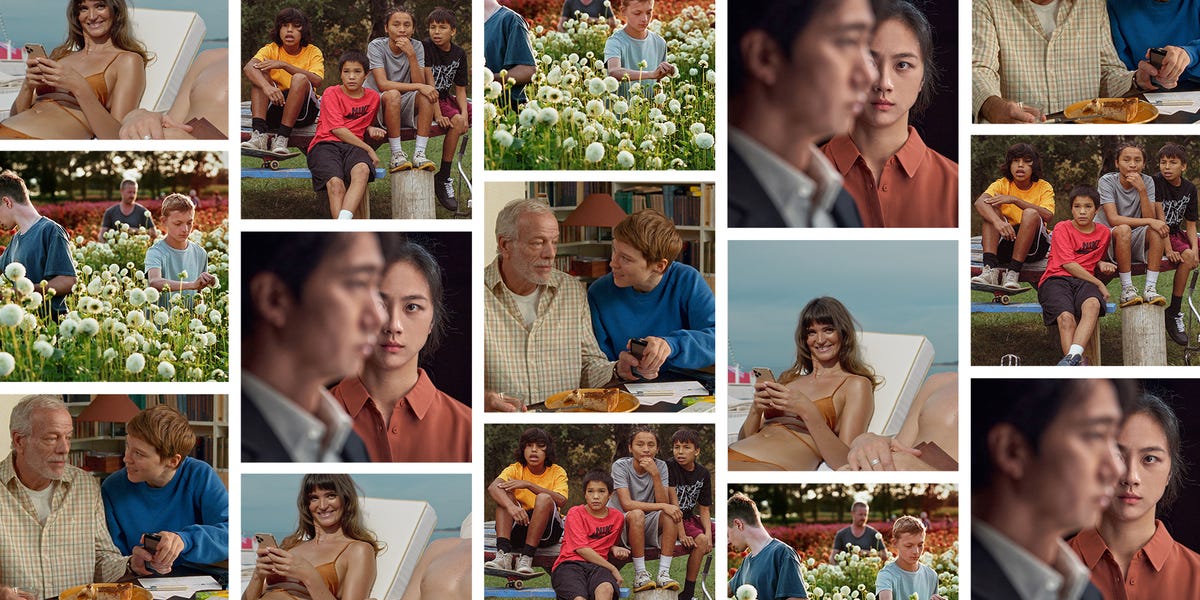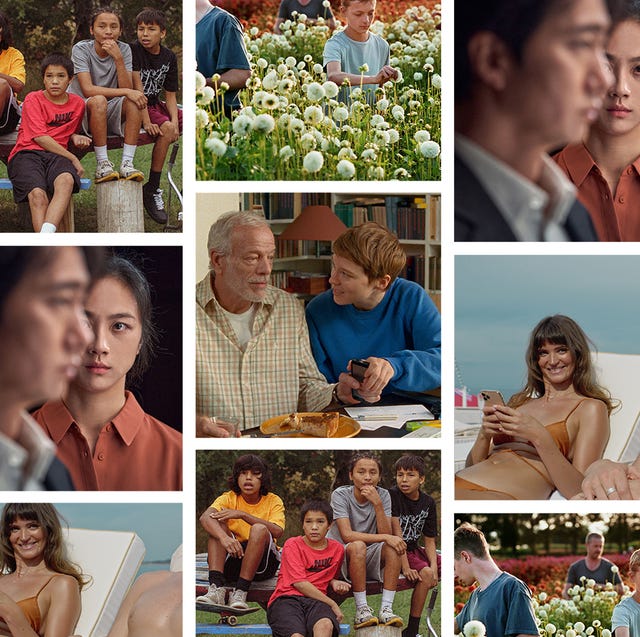 Felix Culpa/MOHO FILM/Kris Dewitte/Menuet/Fredrik Wenzel (c) Plattform/les films du losange
This year's Cannes Film Festival lineup was stacked with movies from a wide range of performers and filmmakers, from newcomers like Charlotte Wells to established auteurs like David Cronenberg and Claire Denis. Across two weeks, stars graced the red carpet with their presence while highly anticipated films-including big budget premieres like Top Gun: Maverick and Elvis-debuted on the Croisette. Sprawling across multiple sections, from those in and out of competition to Un Certain Regard to the Directors' Fortnight categories, the festival has offered an excellent assortment of titles to look forward to in 2022.
Now that Cannes has come to a close for the year, we've rounded up the 13 best movies that premiered at the festival that need to be added to your watchlists ASAP.
Advertisement – Continue Reading Below
With Aftersun, Paul Mescal has gone from being a depressed college student in Normal People to entering his depressed hot dad era. Charlotte Wells' directorial debut-which premiered at the International Critics' Week section and counts Barry Jenkins as a producer-follows a young dad named Calum (Mescal) and his 11-year-old daughter Sophie (a stellar Frankie Corio in her on-screen debut) as they go on vacation at a Turkish resort in the 1990s. Aftersun is a beautiful and emotionally rich story featuring heart-shattering performances from its leads. The final moments are guaranteed to make you sob afterwards.
Completing the perfect Paul Mescal double feature, God's Creatures serves as the actor's second film to debut at Cannes this year. Set in a small fishing village in Ireland, the film stars Emily Watson-who is finally given a leading role worthy of her amazing talent and range-as a mother whose life begins to come crashing down after she is forced to decide whether to continue protecting her son (played by Mescal) or come to terms with the truth about his actions. God's Creatures marks the follow-up feature of directorial team Saela Davis and Anna Rose Holmer seven years after their debut The Fits, and its eerie atmosphere and stellar ensemble certainly won't disappoint.
Returning to the Croisette just a year after Bergman Island's premiere, French filmmaker Mia Hansen-Løve's eighth feature film is a poignant story about love and life. Starring Léa Seydoux in her best performance to date, One Fine Morning centers on Sandra, a single mother who finds herself falling in love with an old friend, Clément (Melvil Poupaud) while struggling to watch her aging father's (Pascal Gregory) health deteriorate as he suffers from a neurodegenerative disease. Every aspect of the film is seeped in realness and authenticity, from the electrifying chemistry between Sandra and Clément to the simple yet beautiful way that cinematographer Denis Lenoir captures Paris.
Hot off her first Academy Award nomination for Spencer, Kristen Stewart has made her triumphant return to Cannes after serving on the jury in 2018. There's no better film to mark the occasion than a visceral and gory work directed by body horror king David Cronenberg and co-starring Léa Seydoux, Viggo Mortensen, and Scott Speedman. Set in the near future in which nobody has the ability to feel pain, Crimes of the Future is a bonkers film that thoughtfully explores human evolution and captures Stewart at her most unhinged. It's currently set to be released in theaters on June 3.
This year's Camera d'Or winner for best first feature, actress Riley Keough's directorial debut alongside producing partner Gina Gammell is a stunning film you can't miss. A brutally honest depiction of Rez life, War Pony takes place across several months as it follows two young Oglala Lakota men, 23-year-old Bill (Jojo Bapteise Whiting) and 12-year-old Matho (Ladainian Crazy Thunder), who don't know each other but share a lot in common as they grow up on the Pine Ridge Reservation in South Dakota. The movie is filled with a lot of heart and soul, making it a fitting entry in the growing list of gritty slice-of-life coming-of-age films set in America. Come to see Keough flex her directorial chops, stay for a heartbreaking tale that highlights Native American life and features stand-out, first-time performers.
One of two Un Certain Regard titles starring Vicky Krieps this year-the other being the equally brilliant More Than Ever–Corsage is a true gem of the festival. In Marie Kreutzer's 1877-set period drama, Krieps gives a superb performance as Duchess Elisabeth Amalie Eugenie in Bavaria, the Empress of Austria and Queen of Hungary, who feels imprisoned by the pressures of being a woman. Corsage is a charming, fun, and boundary-pushing interpretation of the historical genre akin to Marie Antoinette (2006) and Spencer (2021). As if we couldn't praise Krieps enough, the brilliant actress won Best Performance in the UCR section too.
May we present to you this year's Palme d'Or winner: Ruben Östlund's Triangle of Sadness, which marks the director's second win of the coveted top prize. Östlund's English-language debut is certainly the wildest film to premiere in competition at Cannes this year, and I guarantee that you won't be able to stop laughing throughout. Largely set on a luxury cruise, it centers on models Carl (a pitch-perfect Harris Dickinson) and Yaya (Charlbi Dean Kriek) as they endure an increasingly chaotic trip alongside a drunken Marxist captain played by Woody Harrelson and a group of filthy rich passengers that range from a Russian oligarch and both his wife and mistress, to an English couple who made their fortune through land mines. Told in three chapters, Triangle of Sadness is a satire full of twists and turns up until its final moments that also thoughtfully weaves in critique and commentary on capitalism and class.
Owen Kline, the actor best known for his role in Noah Baumbach's The Squid and the Whale when he was a teenager, has made his directorial debut with Funny Pages, which has the Safdie Brothers (Good Time, Uncut Gems) on board as producers. Set in the suburbs of New York, this gritty coming-of-age story centers on Robert (Daniel Zolghadri), a sheltered teen cartoonist who isn't taken seriously and dreams of getting out of his small town and making it big in the world of comics. After moving into a filthy basement apartment shared with two older men and landing a job at a public defender's office, he becomes acquainted with and sets on getting mentored by Wallace (Matthew Maher), a former color mixer at the iconic label Image Comics who clearly has violent tendencies. Funny Pages is a dark, utterly hilarious, and sometimes horrifying film bound to be a cult favorite once it gets released.
Japanese director Hirokazu Kore-eda, who previously made Still Walking and Shoplifters, follows up his disappointing 2019 English debut, The Truth, with an alluring film that explores complex topics through a lighthearted tone. Starring Song Kang-ho-who earned Best Actor for his stellar performance-Gang Dong-won, Bae Doona, and Lee Ji-eun, Broker tells the story of a young woman who gives up her baby and then joins the two men trying to profit from illegally putting the child up for adoption. Maintaining his theme of centering on families, Kore-eda crafts a tender portrait of an unconventional family and the type of love and bonds that form as a result of it.
The fourth collaboration from Michelle Williams and Kelly Reichardt's nearly 15-year-long artistic partnership-which includes Wendy and Lucy (2008), Meek's Cutoff (2010), and Certain Women (2016)-Showing Up is a perfect movie about the mundaneness of life. Set throughout the duration of a week, it stars Williams as Lizzy, a sculptor preparing for the opening of her show while balancing the turmoils that continue to arise throughout her personal life, from an injured pigeon to the lack of hot water in her home. Although Showing Up isn't a plot-heavy film, Williams' natural and moving performance mixed with Reichardt's ability to capture the beauty of simple moments makes it a memorable slice-of-life film.
Lukas Dhont's Grand Prix-winning sophomore feature, following his controversial 2018 debut Girl, is a heart-wrenching queer coming-of-age story that tackles grief and adolescence with genuine care. Close centers on the love and friendship between two inseparable 13-year-old boys that end tragically. With powerful performances from its newcomer stars, Eden Dambrine and Gustav de Waele, and visually stunning shots that heighten its emotional depth, Close is a beautiful film that leaves a lasting impact long after the credits start to roll.
A highlight of this year's Cannes competition that flew under the radar is Leila's Brothers, a stunning family drama helmed by Iranian filmmaker Saeed Roustayi. It centers on the titular Leila (Taraneh Alidoosti), her four unemployed and/or broke brothers (played by Navid Mohammadzadeh, Payman Maadi, Farhad Aslani, and Mohammad Ali Mohammadi), and their father (Saeed Poursamimi) as they struggle to remain afloat and make life better for themselves, with Leila trying to convince her brothers to start a business together and their father attempting to take over the role of patriarch in his extended family clan. Although Leila's Brothers' lengthy runtime appears to be extraneous at first, its slow pace works in its favor to showcase a strong ensemble and captivating narrative.
Park Chan-wook's first film in six years may not be as bold or visceral as The Handmaiden, but it's still a compelling work nonetheless, anchored by phenomenal performances from Park Hae-il and Tang Wei. A slow-burn neo-noir with a romantic core, Decision to Leave centers on the mysterious death of a man at the bottom of a mountain that sets up an attraction between the man's wife and the detective investigating his possible murder. Crafted with stunning visuals and a richly layered narrative, Park's sensual police procedural earned him the Best Director prize at the festival.
This content is created and maintained by a third party, and imported onto this page to help users provide their email addresses. You may be able to find more information about this and similar content at piano.io
Advertisement – Continue Reading Below