27 Pride Nail Ideas to Celebrate LGBTQ+ Community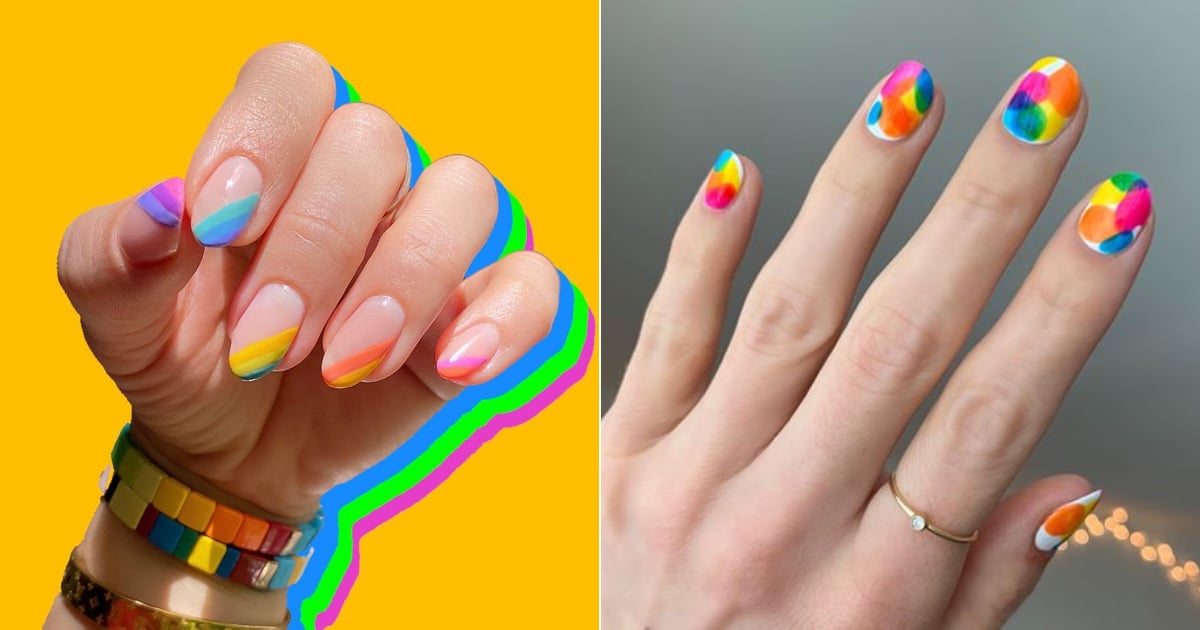 June marks the start of Pride Month, which honors LGBTQ+ communities.
One way to celebrate is with Pride-inspired nails.
Manicures often include colors emblematic of the Pride flag, transgender flag, nonbinary pride flag, and more.
Color is everywhere each Pride month. One of the most distinct symbols is the rainbow flag – a representation of a "new revolution: a tribal, individualistic, and collective vision" for the gay community, according to its designer, Gilbert Baker. It's a symbol of unity with colors that, for many, can simply evoke joy. Still, it's not the only one worth celebrating; there's also the transgender flag (using baby blue, pink, and white), nonbinary pride flag (purple and black), lesbian flag (pink, orange, white and red), pansexual flag (pink, yellow, and blue), among others.
Celebrating this month and showing support to the LGBTQ+ community – whether you're out on the streets or keeping it virtual – can take many forms. Beauty enthusiasts, for example, can do so through festive makeup or paint on a colorful Pride nail look. No nail salon required.
Ahead, check out our favorite Pride-inspired nail art ideas for all skill levels that will help you show your support on your fingertips.