Dior Beauty Summer 2022 | British Beauty Blogger
[unpaid/sample/affiliate/ad] I've got a few bits and pieces from recent Dior launches, including the new (ish) Dior Addict Shine Intense Lipsticks that have all the intensity of a regular lipstick but a bit more shine than most. I think perhaps it's a level up from satin and a couple of levels down from gloss.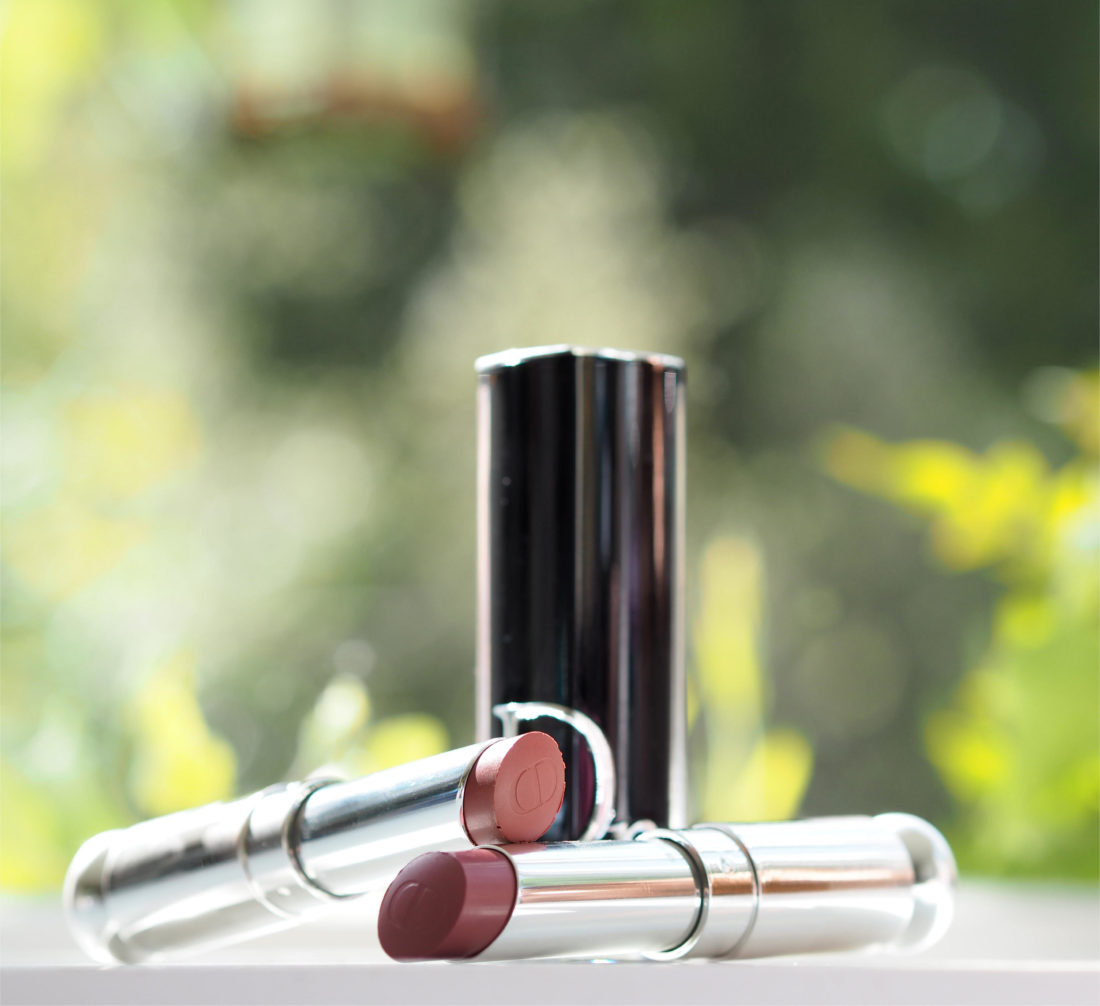 The two shades I have are a very good looking pair – Dior Tulle (727) is the lighter looking shade atop and Pink Bow (628) is underneath. Tulle is actually a little bit brickish – a good shade for anyone who can't wear really bland neutrals because it has impact without being overly bright. Pink Bow has a dash of mauve to it – of the two, it's my preference. There are 36 shades and they're £33 each HERE. You can also get 'couture' cases – they're actually very pretty – in denim, pink or silver if it's for a special occasion or a gift.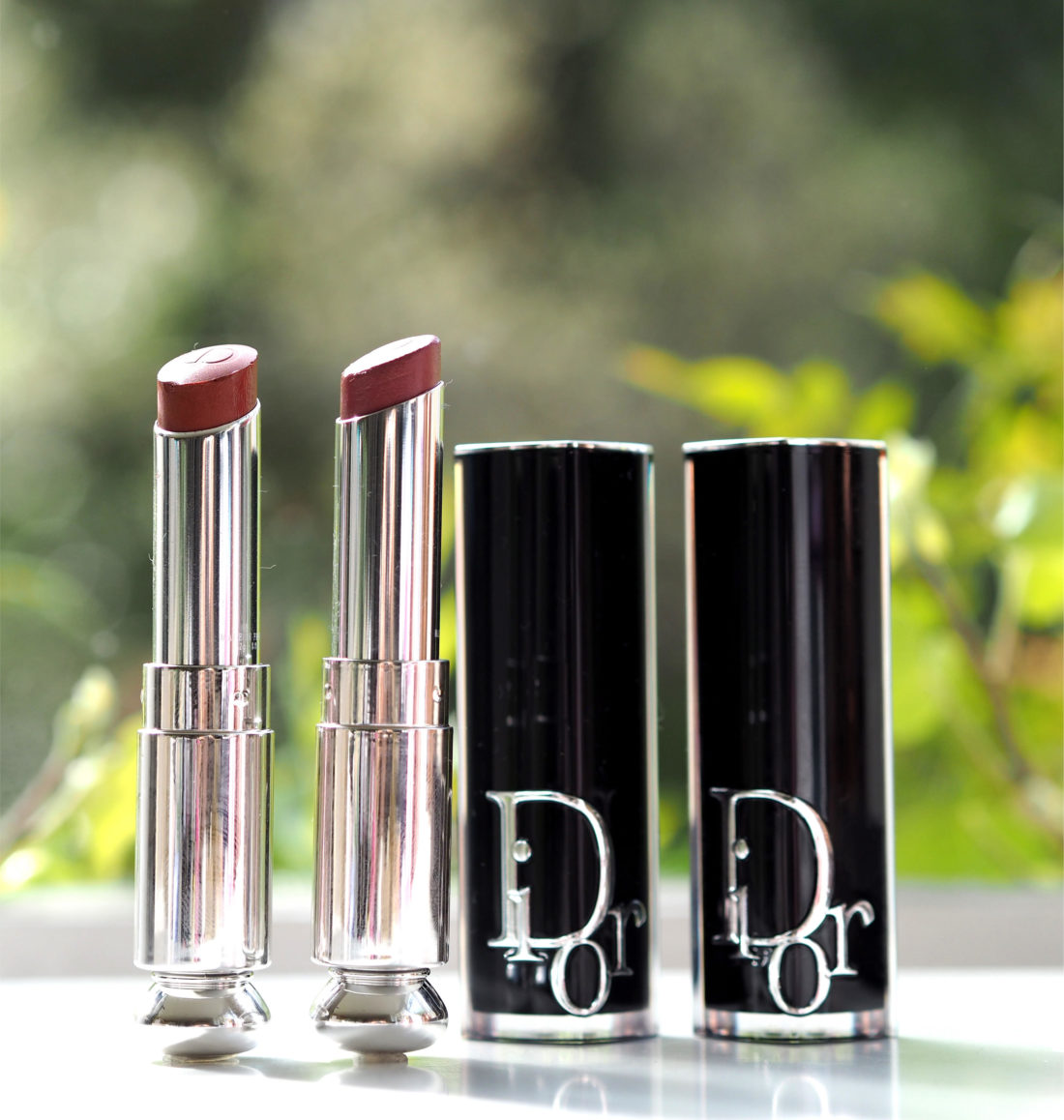 I am putting my glue dots to very good use – they're not always foolproof though as you will see below! I think, much as I love them, Dior lipsticks are the most difficult to photograph from a review point of view. Every fingerprint shows and even the microfibre cloths that I use to polish up casings so they aren't covered in my DNA aren't as efficient as they need to be. I almost need white gloves for these – in fact, I probably do. Anyway, the shape means they want to lie down, not stand up…
---
---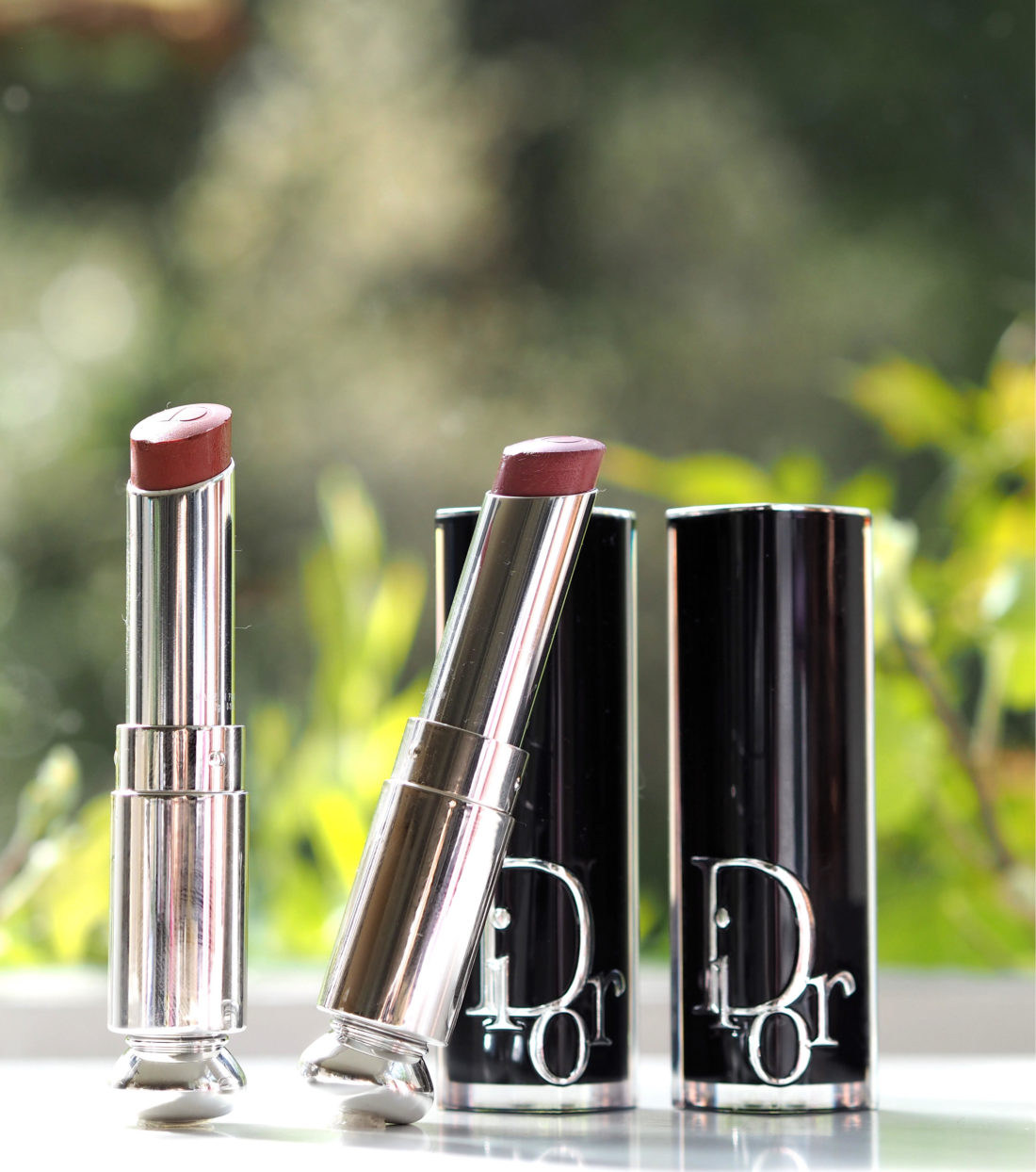 Timberrrrr. If you could have heard the curses from my kitchen yesterday!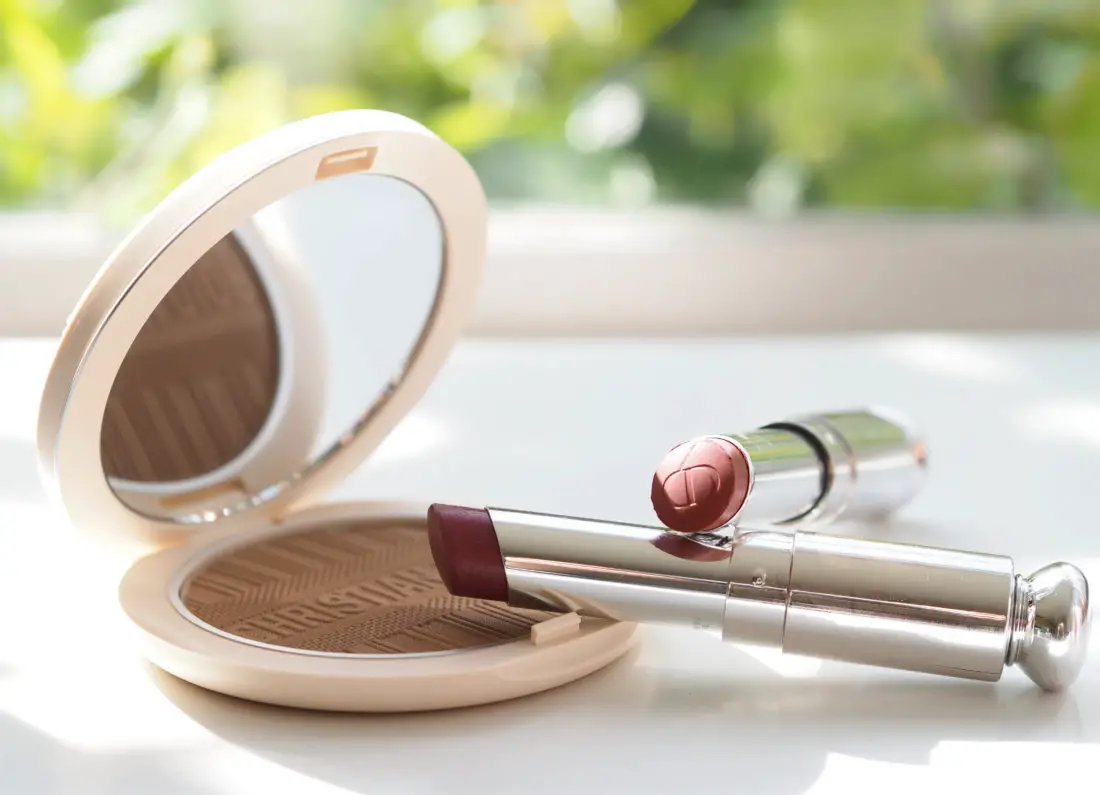 See, they're much happier nearer a surface. The Dioriviera Bronzer (in Shade 4 – it looks quite deep but is for 'medium' tones) has a cushioned exterior compact and the 'bayadere' design embossed onto the actual product. It's almost impossible to find out the origins of this design – the only bags I can find with it are from 2000 – but broadly, it's a fabric with horizontal stripes in contrasted colours. They're £42 HERE.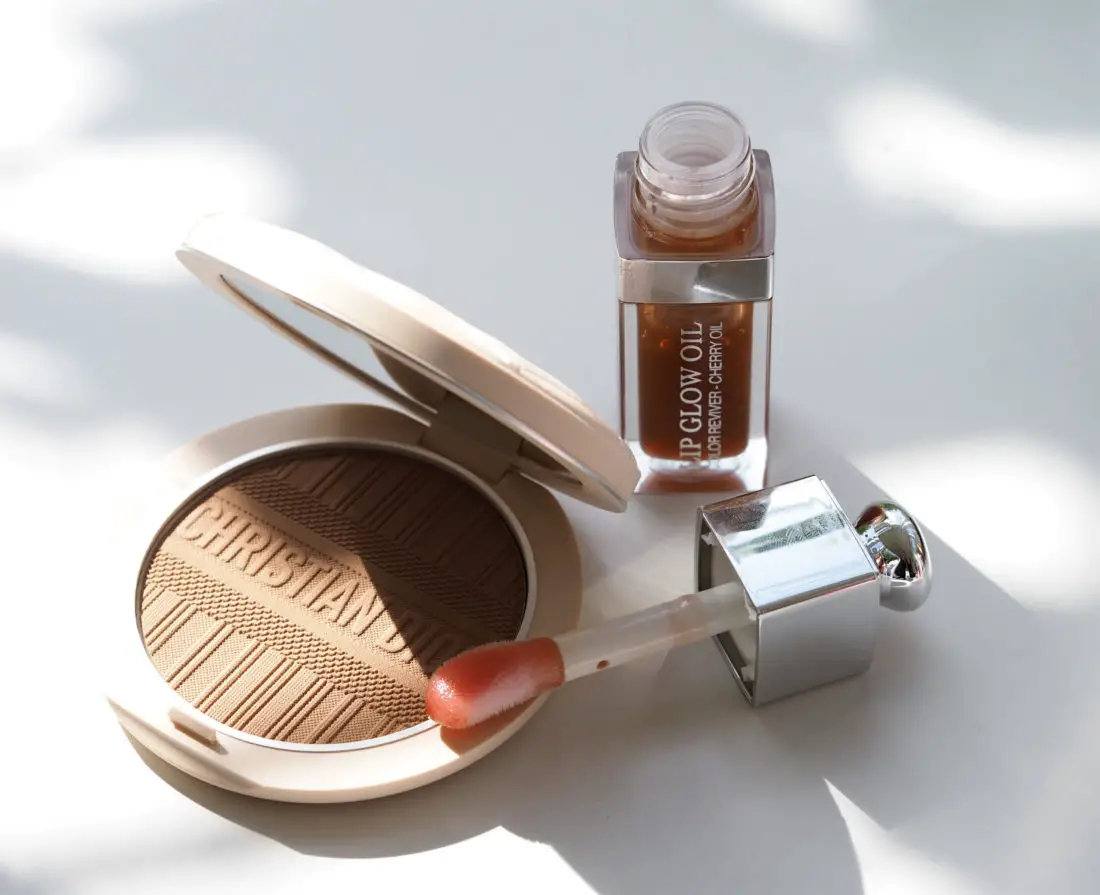 It's a very striking design – I think I'd find it hard to fluff a brush over it. It's very nice to have a reminder of the Dior Lip Glow Oil which is just such a delicious product. This is Bronze Glow and I love it – perfect for a natural, luminous summer lip. There is so little pigment that it's more of a bronze nuance at first than anything but it gives a gorgeous radiance with a tiny drop of mint. All the Lip Glows have a bit of a pH colour thing going on so the shade deepens a little and veers pink. It's supposed to be a colour reviver rather than a colour stamp so expect a subtle effect. It's £29.50 HERE.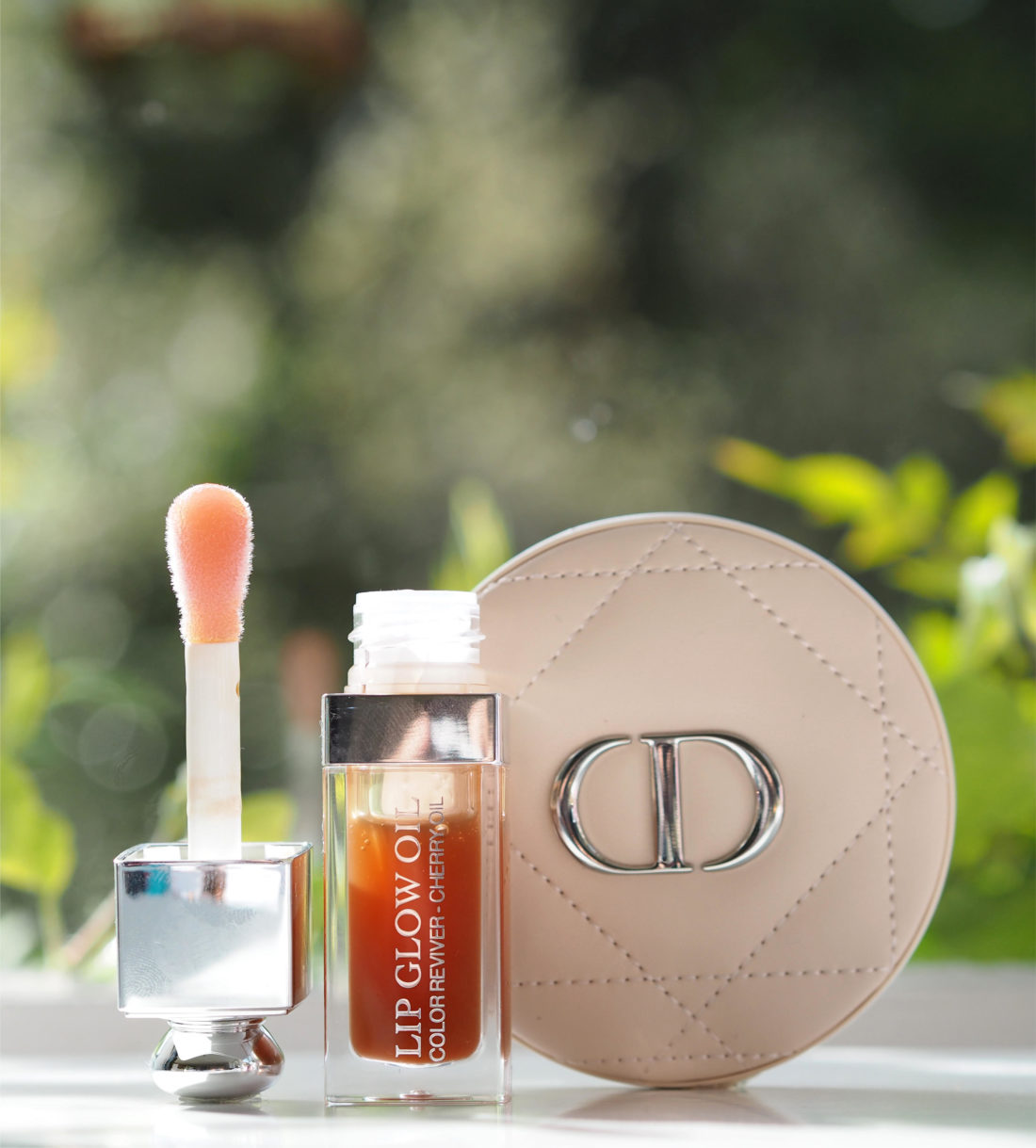 I feel like this is a cautious summer collection (I still have the eye palette and a new concealer to review) and understand that brands aren't really taking risks while they're still recovering from the past couple of years. The only thing I feel is a bit different is their advocation of smouldering eyes while at the same time, looking like you're destined for the beach. I mean, if you can, why not?!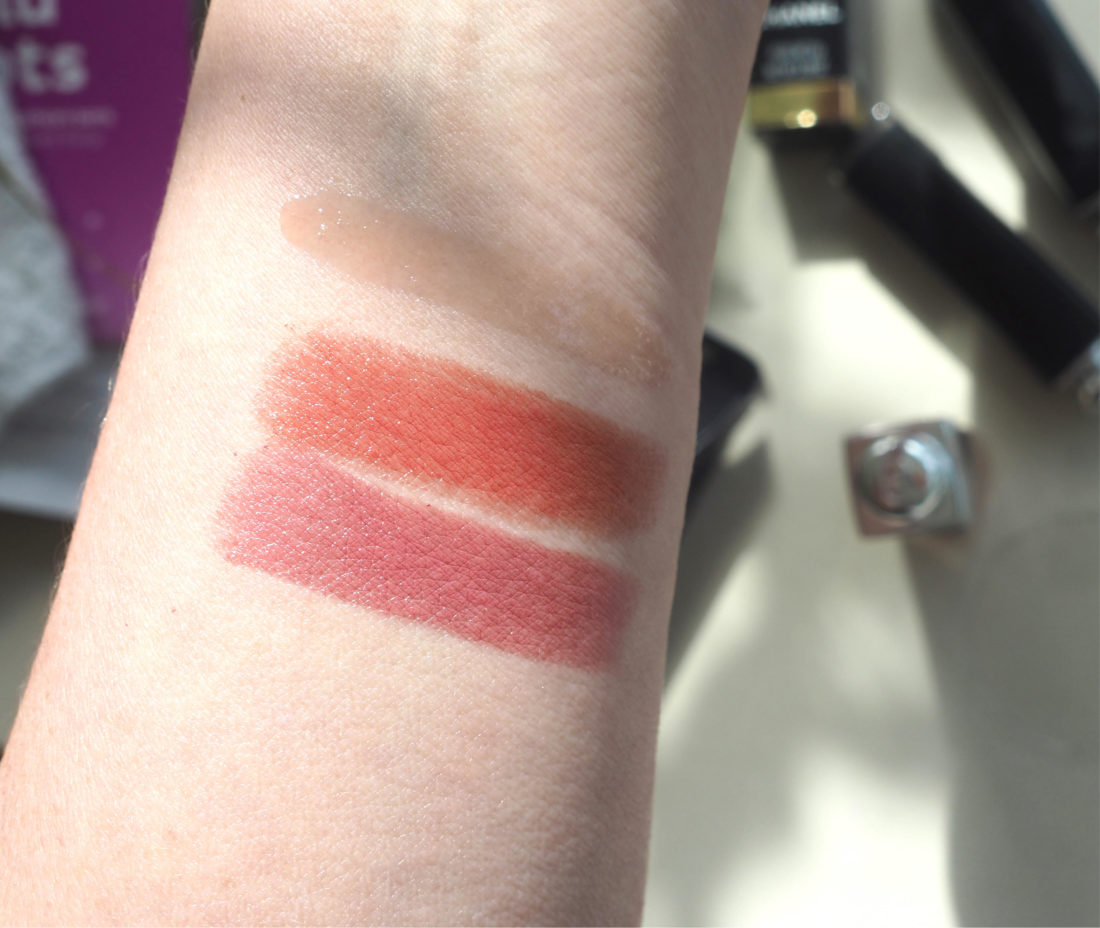 Swatches are (bottom to top) Pink Bow, Dior Tulle and Bronze Glow.
Non-affiliate is HERE.
Transparency Disclosure

All products are sent to me as samples from brands and agencies unless otherwise stated. Affiliate links may be used. Posts are not affiliate driven.