ELLE Loves: Armani Luminous Silk Foundation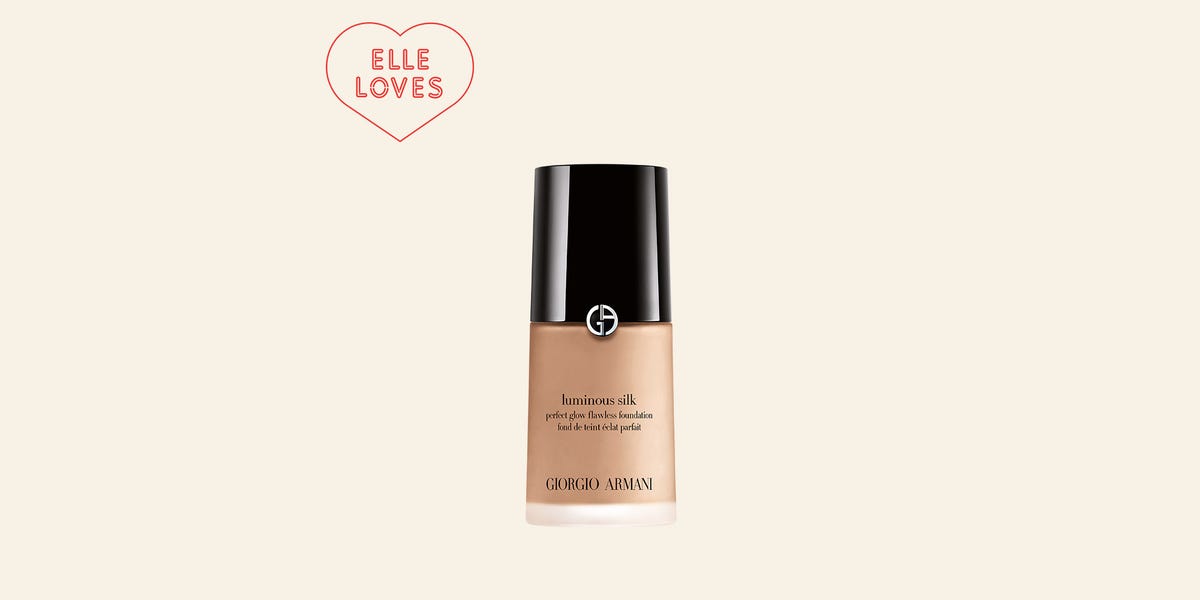 When I was in college in the late aughts, you could find me trolling the department stores along the Magnificent Mile in Chicago. One of my stops was always the Armani beauty counter to get free samples of the brand's Luminous Silk Foundation. I relied on the lightweight foundation to give my skin a satiny (but not too matte) finish, smooth my breakout-prone skin texture, and conceal the telltale dark circles following a late night-like I said, this was college.
Now, as an adult who can purchase full-size beauty products and who deals with less acne and more fine lines, I still turn to Luminous Silk Foundation. Since its launch in 2000, the formula has been a favorite not only of mine but also of makeup artists and celebrities. Here are all the things to love about this formula.
It comes in 40 shades
Luminous Silk Foundation comes in an impressive range of 40 shades. While new tones have been added in recent years, I was lucky enough, back in the 2000s, to find my shade among its original offering of hues. As a biracial woman with a deep olive skin tone, I've always appreciated that I don't have to resort to mixing two shades of this foundation to find my match.
It's buildable yet lightweight
Since I have acne-prone skin, nothing instills fear in me like a thick, heavy layer of foundation. It feels like an invitation for a breakout. With the oil-free Luminous Silk Foundation, I don't have to worry about it clogging my pores. It offers buildable color that can be dialed up or down-depending on the occasion and desired coverage-and a little goes a remarkably long way. I'll apply a drop of it with a foundation brush for daytime, and top it off with another layer if I'm getting ready for a night out. The best part? Even if a bit more is applied to hide dark spots, fine lines, or the occasional breakout, it won't feel heavy or become cakey. And it sets to a satin, somewhat dewy finish-which can look more natural than a completely matte texture.
It looks like skin
As the name implies, Luminous Silk Foundation is intended to feel like just that: silk. Armani's exclusive Micro-fil technology allows the pigments in the formula to lie flat on the surface of the skin. Not only does that make blending it in a breeze, but it also gives the foundation a natural finish, similar to skin-just smoother, softer, and more even in tone. The end result? It never looks like you're wearing makeup; instead, it's like the skin gods blessed you with preternaturally clear, glowing skin. That's what I've always wanted in a foundation, and it explains why it has remained a staple in makeup artists' bags for over 20 years (and counting).
This content is created and maintained by a third party, and imported onto this page to help users provide their email addresses. You may be able to find more information about this and similar content at piano.io