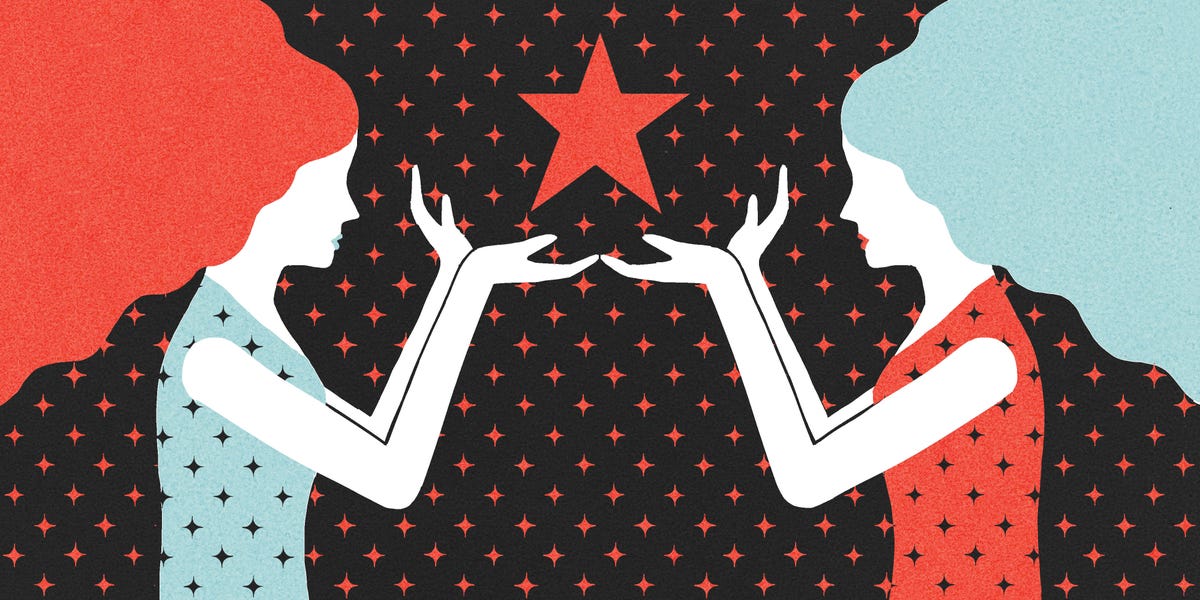 WEEK OF May 30 – June 5, 2022
Happy cosmic birthday! Well, not technically for all you Gems, but this Monday, May 30, is a very special day for Twins as it brings the year's only new moon in your sign and first house of identity! This astrological New Year is one of the best days of 2022 for setting intentions, clarifying existing goals and letting go of anything that no longer aligns with how you're feeling NOW. And while we do think of new moons as fresh starts, they're also a powerful time to release anything (or anyone) that's holding you back from lunging into those initiatives. The only catch is that to make the most of this event, you need to be really honest with yourself. What's YOUR role in those difficult relationships; what not-exactly-sterling behavior or limiting beliefs are you ready to quit dragging around? And, the harder question: What are you willing to quit for good? Step up to that challenge and you can do a system-wide refresh on your whole life! This is a time to let yourself dream-and to dream BIG. What does your heart truly desire: a certain type of relationship, travel and adventure, or maybe the work and service you want to put into the world? Ignore what you think you SHOULD want and focus on what's inside your soul. Take two weeks if necessary (peak manifesting time for this moon) and listen deeply. You might be wildly surprised by what you tap into.
As your ruler, Mercury, prepares to wrap up its three-week retrograde on Friday, you might still be feeling a bit tongue-tied or (atypically) at a loss for words. But with the course correction comes a lifting of the galactic gag order! If you've been out of sorts or just had a sense that your messages weren't landing, this pivot to forward motion will come as a blessed relief. This particular retrograde began in your sign on May 10 and might have quickly put the kibosh on plans you were ready to get going on. Then, on May 22, the cosmic messenger tumbled back into Taurus and your unconscious twelfth house, making it near-impossible to know what was "real" and what were your projections-or others' attempts to mislead. Once Mercury spins forward on Friday you can clear up the confusion and restore order in the Gemini court. Go ahead and speak your truth. Anyone who can't handle it doesn't deserve to have such a loyal and candid person in their life!
Just as Mercury is racing out of the starting gate, some speed bumps might show up starting Saturday, courtesy of cautious Saturn, who's turning retrograde in Aquarius and your expansive, adventurous ninth house until October 23. Perhaps a couple years of a pandemic taught you to be more content closer to home and with limited access to the things you normally gravitate to (Parties! Festivals! Large-scale events!). And now you get to see what you still are yearning for and are willing to put effort into manifesting. This applies to activities but also your actions. Your freedom may feel like it was put on a short leash, and you'll be reminded to think before you speak-or text or post on social. Not that you have to silence yourself for the next five months-just make sure that what you're planning to say or do is truly aligned with your highest intentions. This Saturn cycle can slow down progress, but it can be deeply enlightening if you use it for your self-awareness and edification.
See All Signs
This content is created and maintained by a third party, and imported onto this page to help users provide their email addresses. You may be able to find more information about this and similar content at piano.io