How this new mum-of-six lost 10kg in JUST 8 weeks and is now saving $250 a WEEK!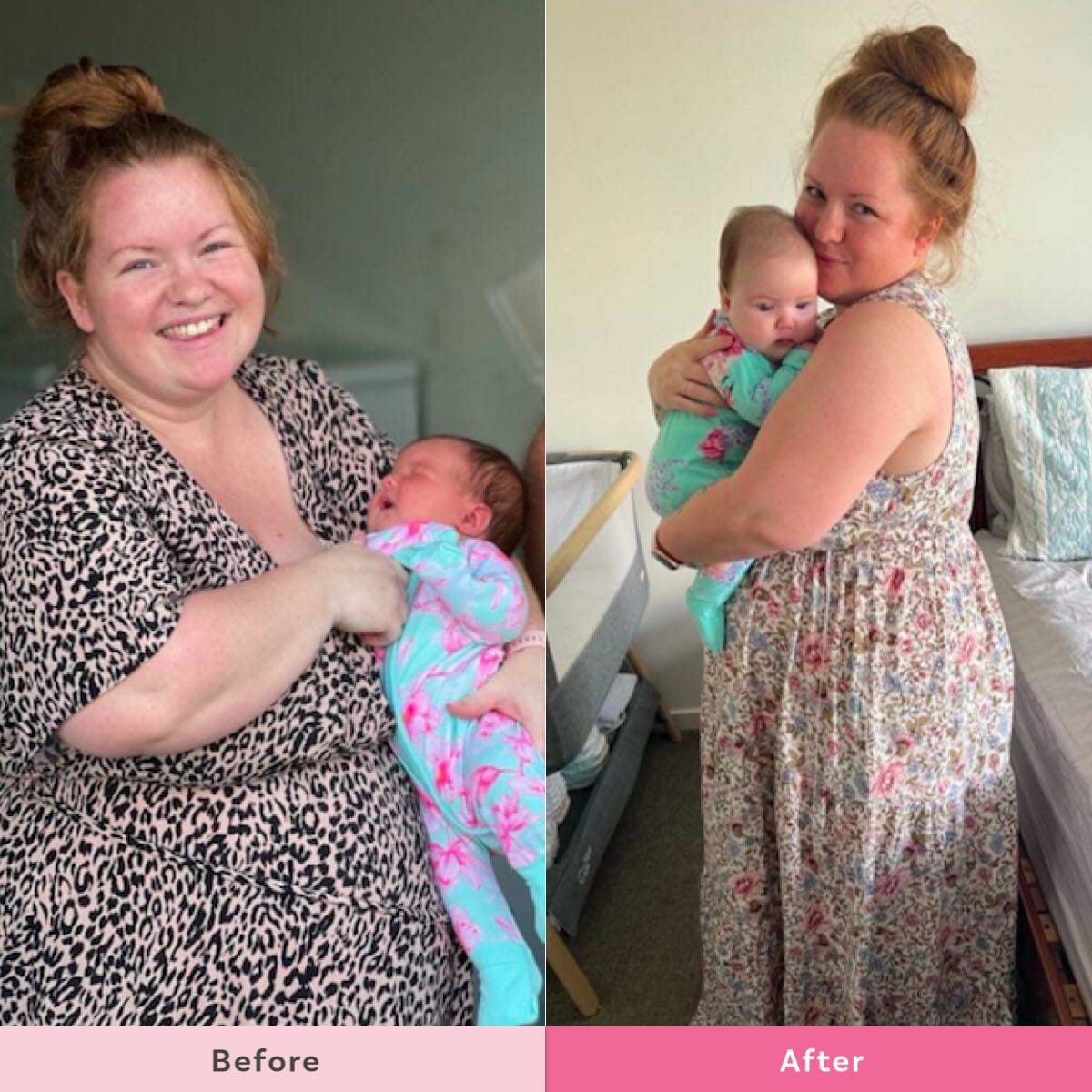 Wowser, Tarryn has dropped 10kg in just eight weeks and she has also been able to save as much as $250 a week!
This amazing mum-of-six first joined the 8 Week Challenge in February after the birth of her daughter in January!
"I had gained so much weight after and during my pregnancies. It was becoming physically impossible to do everyday tasks and I knew something needed to change, but I didn't know where to start" she says.
"That's when I heard about The Healthy Mummy's 8 Week Challenge and took a chance for myself and my health. And I'm so glad I did."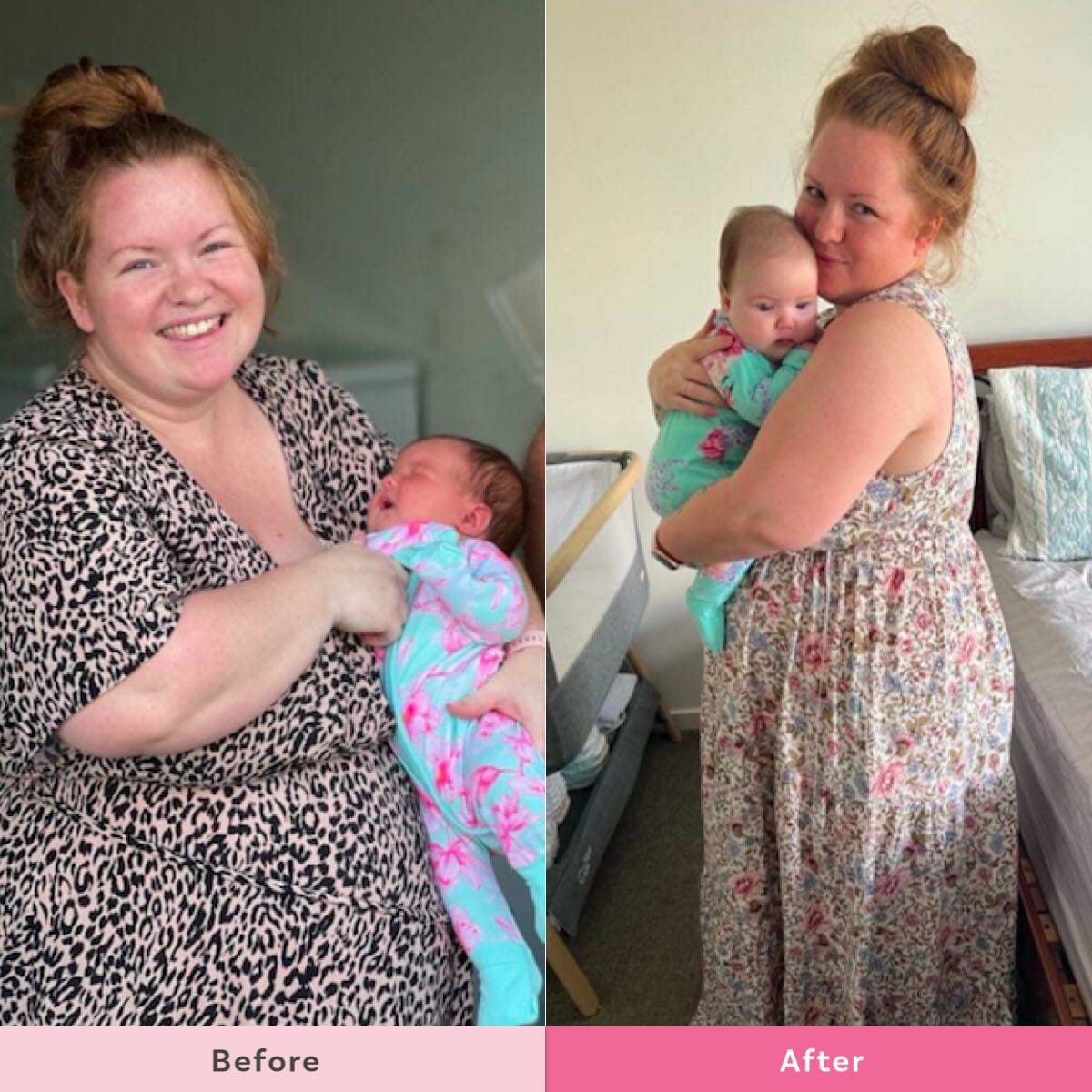 How Tarryn lost 10kg in 8 weeks!
Tarryn's pledge was to start looking after herself and giving back to her health.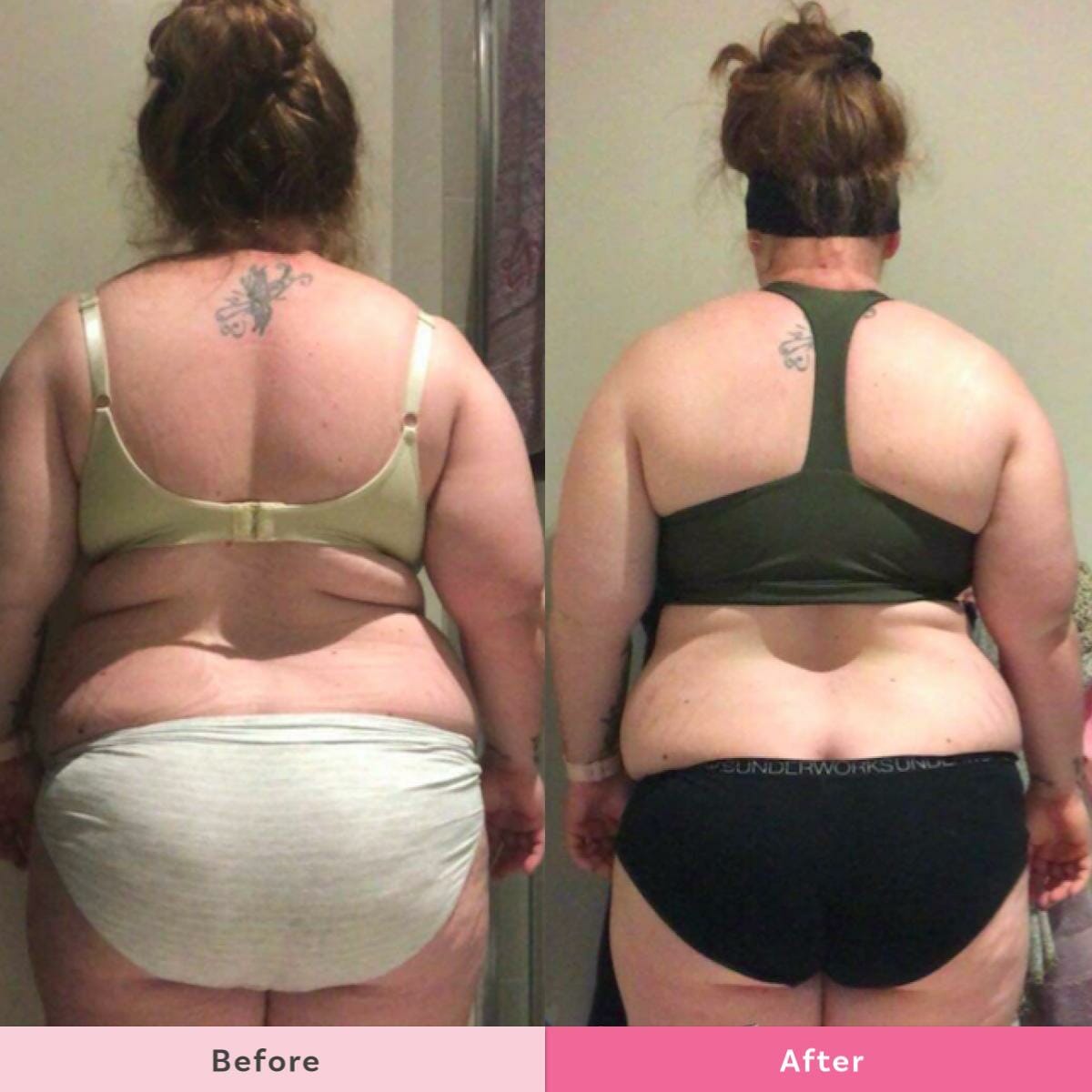 "I set myself a small weight-loss goal and I certainly achieved that, plus some. I lost 10 kgs in my very first 8 Week Challenge, and I couldn't have been happier, as the results just kept coming afterwards" she says.
"I was so excited to see the scale go down, but couldn't believe the other incredible benefits I seen and felt from starting this journey."
Amazingly, Tarryn says she's noticed she has increased energy, more flexibility, strength, better posture, healthier habits and a better metabolism.
Tarryn has saved $250 a week!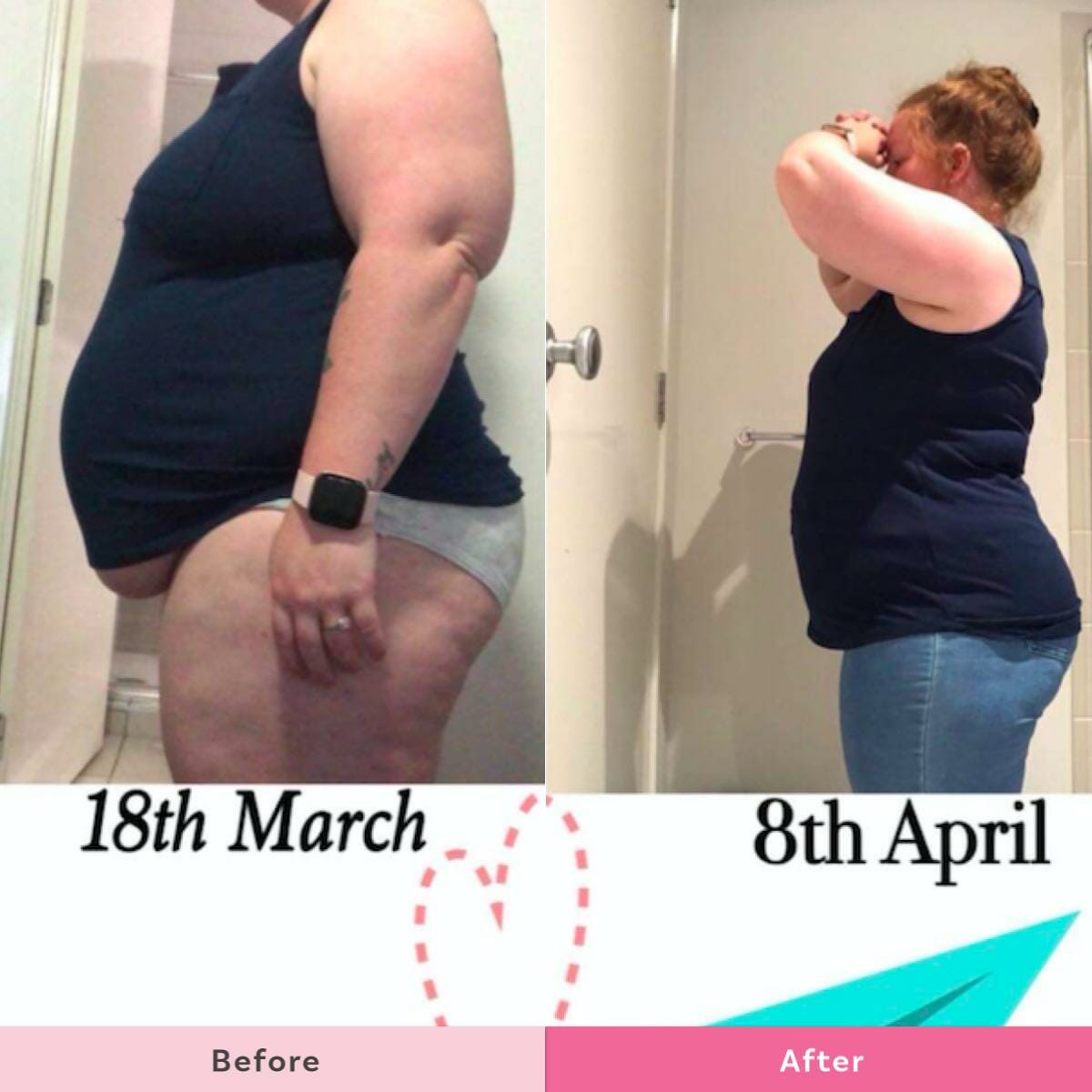 Plus, the added bonus that she's saved so much money – around $250 a week – by eating healthy, nourishing meals, as well as meal prepping and drinking The Healthy Mummy smoothies.
"This was possible because I'm no longer buying so much takeout or junk foods that I used to mindlessly purchase and consume daily" she says.
"I would say that I save at least $250 a week by not buying takeout and junk food. So much food would get wasted because of my poor choices. There were times that we would eat take out multiple times a week.
"My choices are more conscious and I'm no longer wasting food or consuming large amounts of takeout or store bought snack foods."
How meal prep has helped Tarryn find more time in her busy schedule!
In fact, Tarryn has more time in the evening, as she spends three to four hours a week meal prepping in advanced.
"I have little ones and I meal prep when they're napping during the day, when normally I'd be trying to juggle meal cooking while they need me the most in the evenings" she says.
"If I do a larger prep it saves so much more time, and the convenience of having food on hand throughout the week is life changing in itself."
One of the best things Tarryn has noticed, is that her body is feeling less sore and under pressure that it was before.
"Having my last two pregnancies so close together put a lot of physical strain on my body, sadly I became unwell with cholestasis and gained a lot of weight in between the two pregnancies and surgeries" she says.
"I needed gall bladder removal surgery after the birth of my fifth child. During my last pregnancy, it was becoming more and more evident that my body was ready to give up.
"I was finding everyday tasks daunting and difficult. I knew it was time for a change! I'd gained in excess of 20kgs in a short period of time and my body was really struggling under the pressure.
"My hips ached daily, I'd struggle to sleep or get up in the morning if I did manage to sleep and my energy levels were plummeting."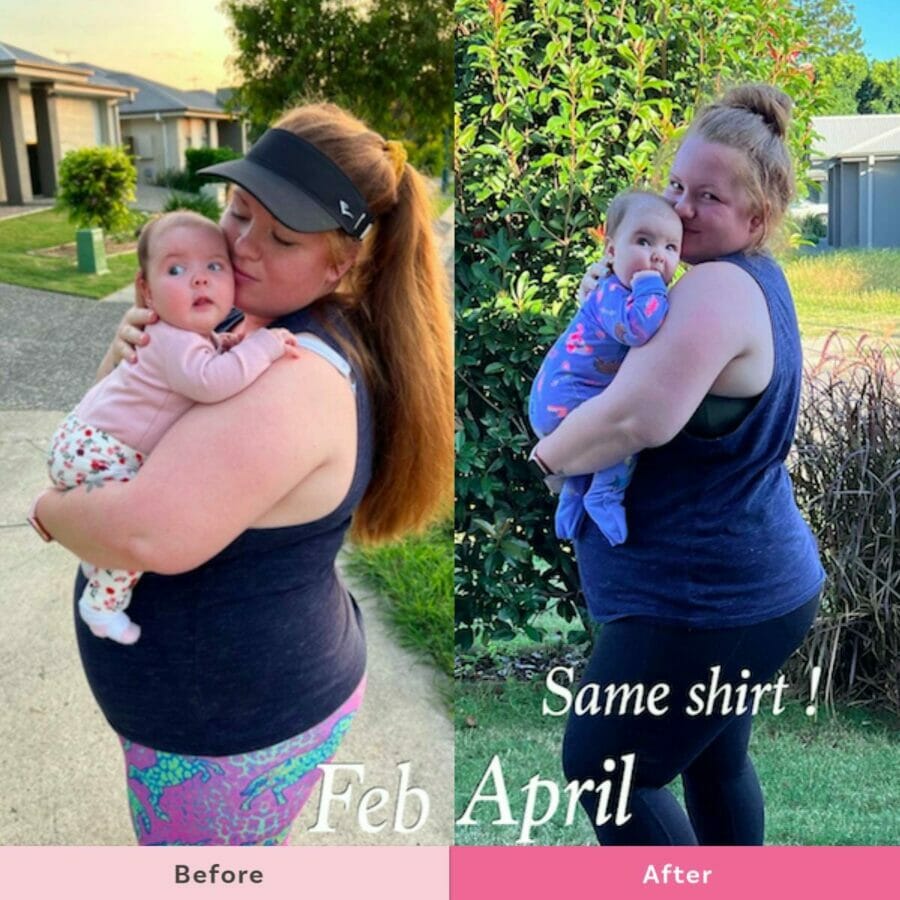 Tarryn is walking everyday
Then Tarryn found The Healthy Mummy and began drinking the smoothies, signed up to the Challenge and began walking everyday.
"Fast forward to April and I've lost just over 10 kgs and over 40cm from my body and I'm even repairing my ab separation" she says.
"My energy and enthusiasm has sky rocketed and I'm so excited to be seeing that number on the scale drop weekly, despite still indulging in delicious foods and treats.
"I'm finding the app Is helping me to stay on track and has given me all the right tools to reach my goals."
What's more, Tarryn feels stronger within herself both physically and mentally.
"I feel accountable to myself and to my family to see this through and continue to meet my goals" she says.
"I'm now averaging about 10kms a day and absolutely loving it! In fact craving it! My clothing fits better, and some are actually too big! 
"Having the energy to run after my toddler and play with my children is priceless!"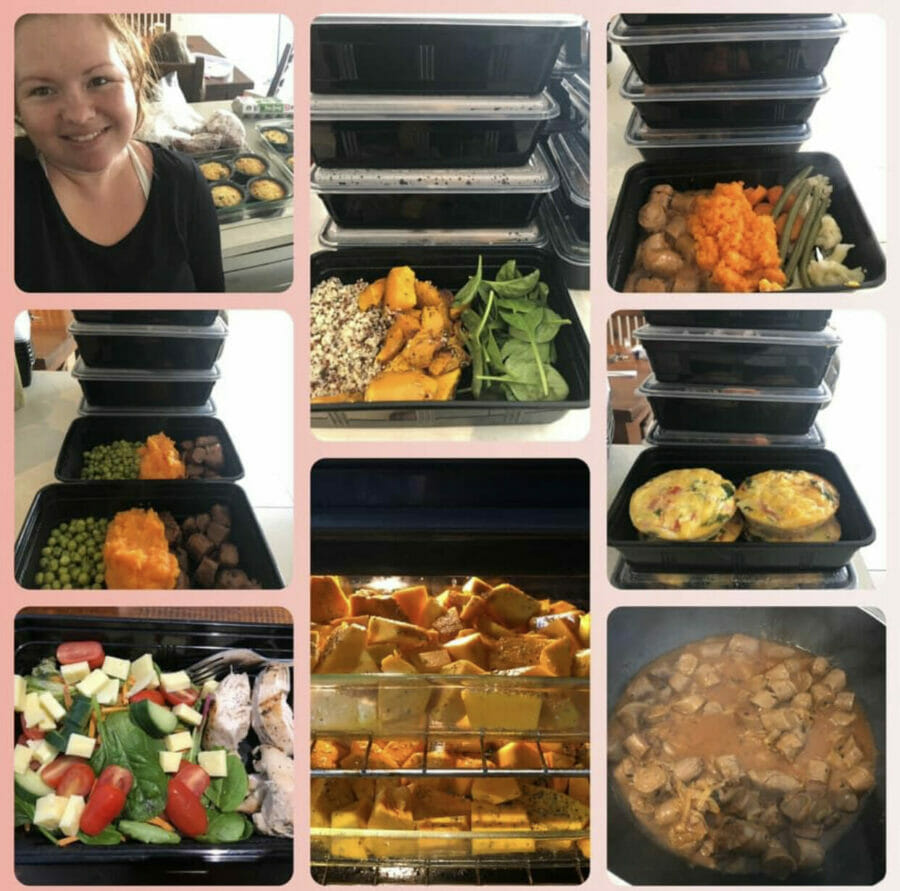 What Tarry eats on a typical day
Breakfast: Tummy snack bar before 5km walk
Snack: Healthy Mummy smoothie with protein powder, banana, oats
Lunch: Healthy Mummy meal from app such as Easy Fried Rice or salad sandwich
Afternoon snack: Banana, Cinnamon, Oat muffins
Dinner: Healthy Mummy meal like Stovetop Lasagne or Devilled Sausages
Dessert: Chocolate Healthy mummy smoothie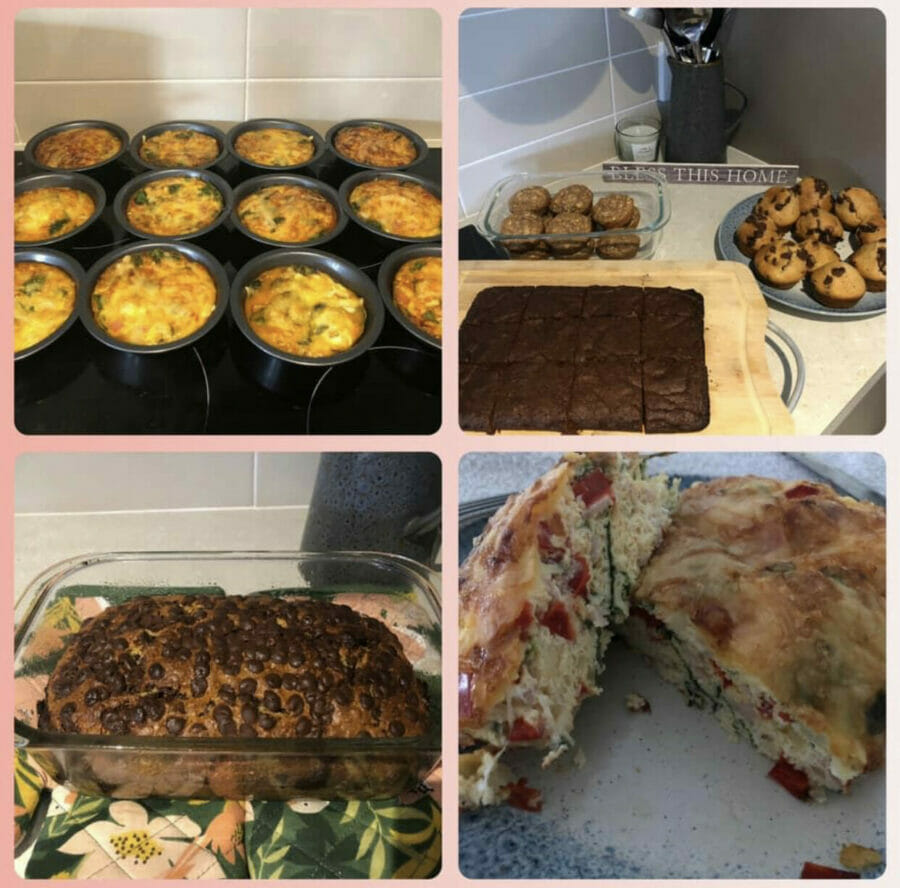 "I have absolutely loved doing the 8 Week Challenge and so glad to be on my next challenge now, smashing more goals!
"If you've thought about it but unsure, I can honestly say this challenge has changed my life for the better! And not just mine, but my families too! We're all embracing this journey to a healthier and happier family life.
"I'm far from finished, but I'm so glad I started"
To Get Started MAKE YOUR 8 WEEK PLEDGE HERE
Finally – if you have any questions check out our FAQ page HERE
GET INSPIRED BY RESULTS FROM THE 12 WEEK CHALLENGE HERE 
Download yours now or find it under My Offers in your account. This is where all your 8 week information is stored, if at any time you need it.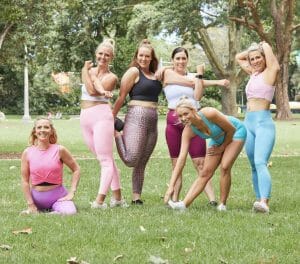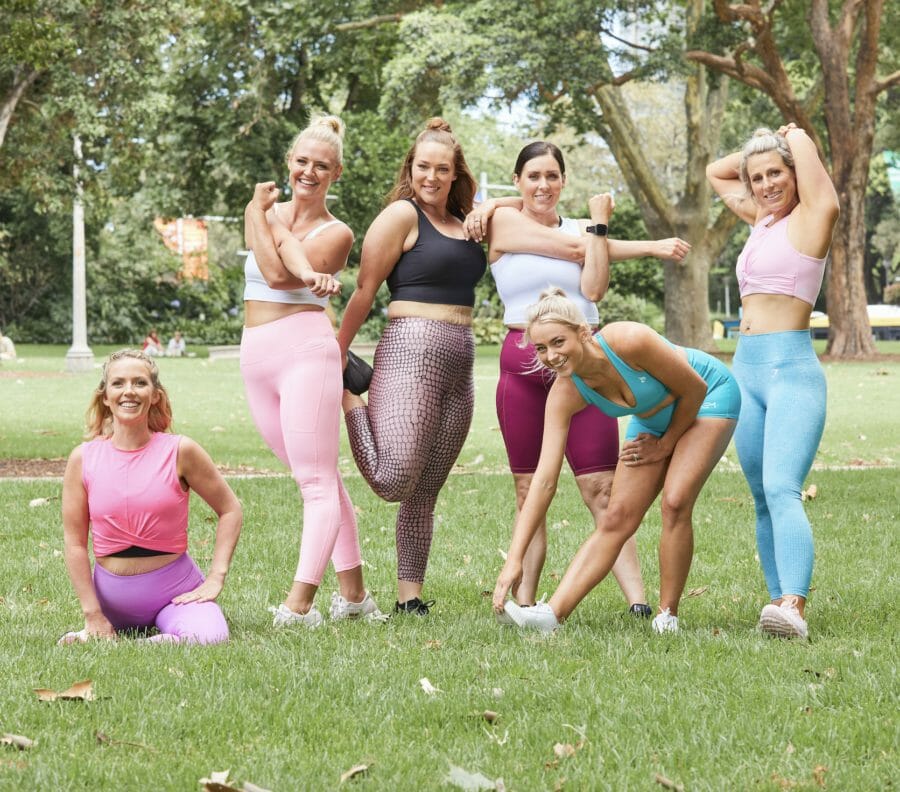 Your Support Squad
Our Challenge Support group connects you to like-minded mums across Australia on the 12 Week Challenge who offer 24/7 motivation, support and accountability so you can stay motivated and on-track! The secret weapon to your weight loss journey!
PLUS we will have lots of comps & prizes to be won!
REAL MUMS, REAL RESULTS, REAL SUPPORT FOR LIFE!
JOIN THEM HERE- CHALLENGE SUPPORT GROUP