How to Build an Instagram-Worthy Wardrobe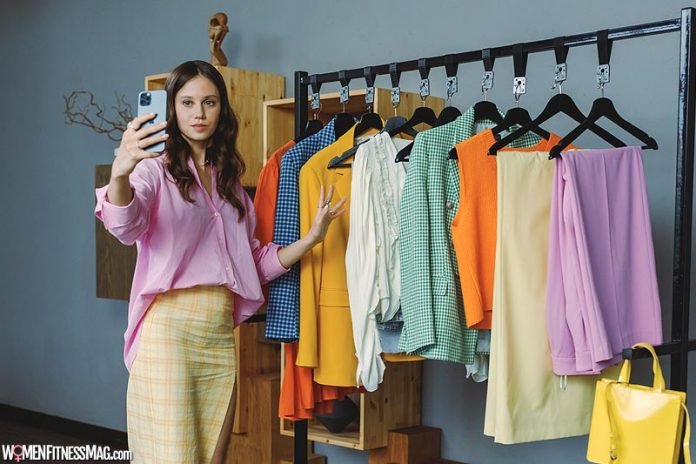 How to Build an Instagram-Worthy Wardrobe : Fashion is one of the most explicit forms of personal expression. The clothes we put on our bodies say a lot about our personalities and how we present ourselves to the world. Social media has become a tool for influencers and fashion lovers to not only promote their personal brands but to showcase their unique styles.
Whether you love to wear bold colors and patterns or prefer a more minimalist look, creating a fabulous wardrobe is easier than you may think. It's all about staying true to yourself while incorporating luxurious, eye-catching elements that will stand out across social media.
Let's dive into the world of fashion and explore how you can create your own Instagram-worthy wardrobe.
Find Your Seasonal Style
If you live somewhere with seasonal weather, you have the opportunity to change up your looks and keep your Instagram feed feeling fresh. For summer, embrace flowy styles, soft palettes, and sun-kissed accessories. Come wintertime, embrace layering with warm-toned sweaters and chic Olivia Pope-style statement coats.
Social media loves change, and transitioning your wardrobe to embrace the seasons is how you build an Instagram-worthy look and lets you have fun expressing multiple sides of your personal style.
Don't Be Afraid of Color
We love a minimalist look, but that doesn't mean your social media feed has to be devoid of any color. The idea is to find ways to incorporate color that still rings true to your individual style. If you prefer to keep your primary outfit neutral, consider throwing some color in the mix with a chic handbag, a pair of shoes, or a statement accessory.
On the other hand, if you're not afraid to mix color into your clothing, try a pair of bright denim or even a sweater in poppy purple tie dye by Azzyland for a comfortable approach.
Never Neglect Footwear
There are a lot of elements to crafting a stylish wardrobe, and footwear is one of the most essential pieces to the puzzle. The shoes you wear can say a lot about who you are and how you present yourself. For some, they prefer a pair of chic sneakers so they don't have to sacrifice comfort while others will go straight for the high heels to elevate their look.
When shopping for footwear, always prioritize quality. Shoes can take a lot of wear and tear if worn often, and a quality brand will ensure they look as good as new for as long as possible. Pre-treat fabrics like leather and suede to protect from the elements, and don't forget those full-body shots for Instagram.
Tailor to Perfection
Tailoring is an easy way to take affordable clothing items and transform them into pieces that truly fit your body. When you tailor your garments, not only do they fit better, but they also look more expensive and will truly stand out on social media.
Related Videos about How to Build an Instagram-Worthy Wardrobe :
How to Build an Instagram-Worthy Wardrobe
how to build a wardrobe on a budget, how to grow on instagram, what is instagram used for, get instagram followers, who has the most ig followers,