I Tried An Easy Wedding-Guest Hairstyle Hack: See Photos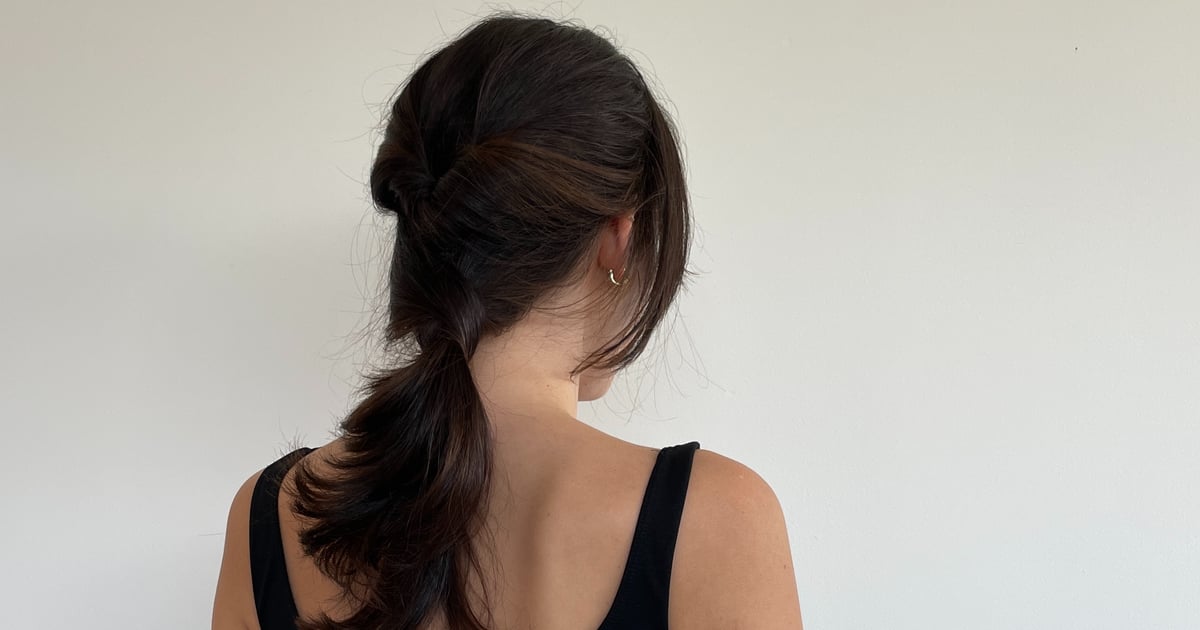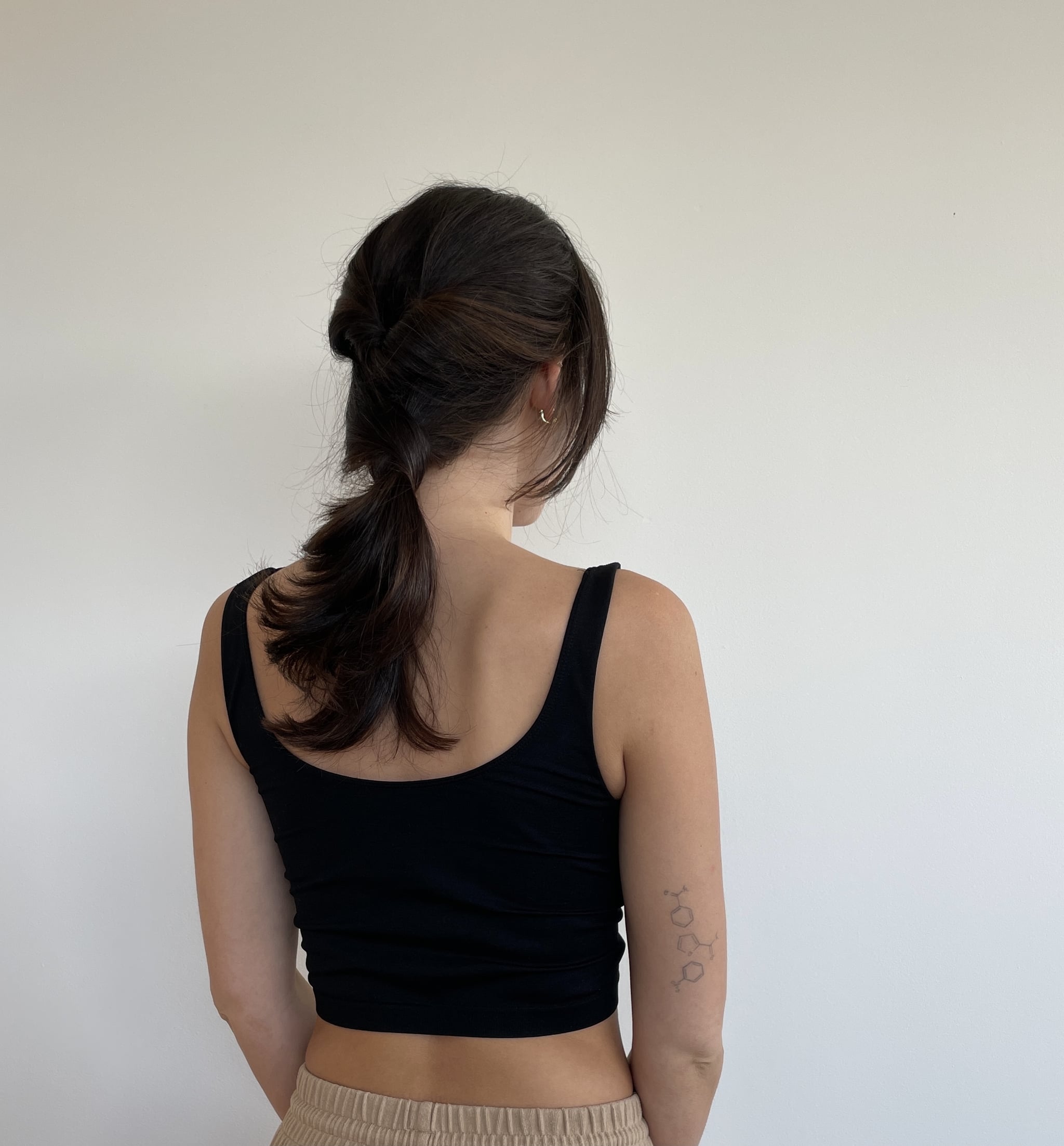 Image Source: POPSUGAR Photography / Renee Rodriguez
With wedding season just around the corner, you may be on the hunt for easy hairstyle ideas.
We found an easy and cute wedding-guest hairstyle on TikTok with more than 2.3 million likes.
Our editor tested the hairstyle and loved the results.
I feel like I'm in the minority when I say I'm not a big fan of weddings. The ceremony itself is fine, but as a guest, I dislike all the logistics and small details. I have a bunch of weddings to attend in the next few months, and to say I'm not looking forward to them is an understatement. Not only do I need to find an outfit for each occasion, but I also have to figure out how I'm going to do my hair and makeup. I usually opt to either wear my hair down or in a slicked-back bun, but those styles can get boring fast. Then, a few months ago, I stumbled across a viral TikTok video of user Brylka Project showcasing a super-easy wedding-guest hairstyle and saved it so I could find it later.
Since I have a wedding coming up next month, I decided to do a trial run of the look this week. Spoiler alert: I absolutely loved the results.
@brylkaproject

Wedding guests hairstyle ✨#hairtutorial #hairstyles #summerhair #hairtutorials #hairinspiration #hairstylist #hairtok #hairstylist #hairhacks

♬ …Ready For It? – Taylor Swift
To test the hack for yourself, all you need is one regular-sized hair tie made of any material and one smaller rubber-elastic hair tie. I used a Goody Ouchless Hairtie ($6 for 27) and a Goody Ouchless Latex Elastic ($7 for 500).
To start, I divided my hair into two sections as if I were doing a half-up, half-down style. I then took the top section and tied it into a ponytail with a regular-sized hair tie. Next, instead of tightening the ponytail, I dragged it down a bit to loosen it up. I then split the hair above the elastic into two sections to form a small hole and flipped the ponytail into the hole, which formed a stylish looking half-up, half-down style.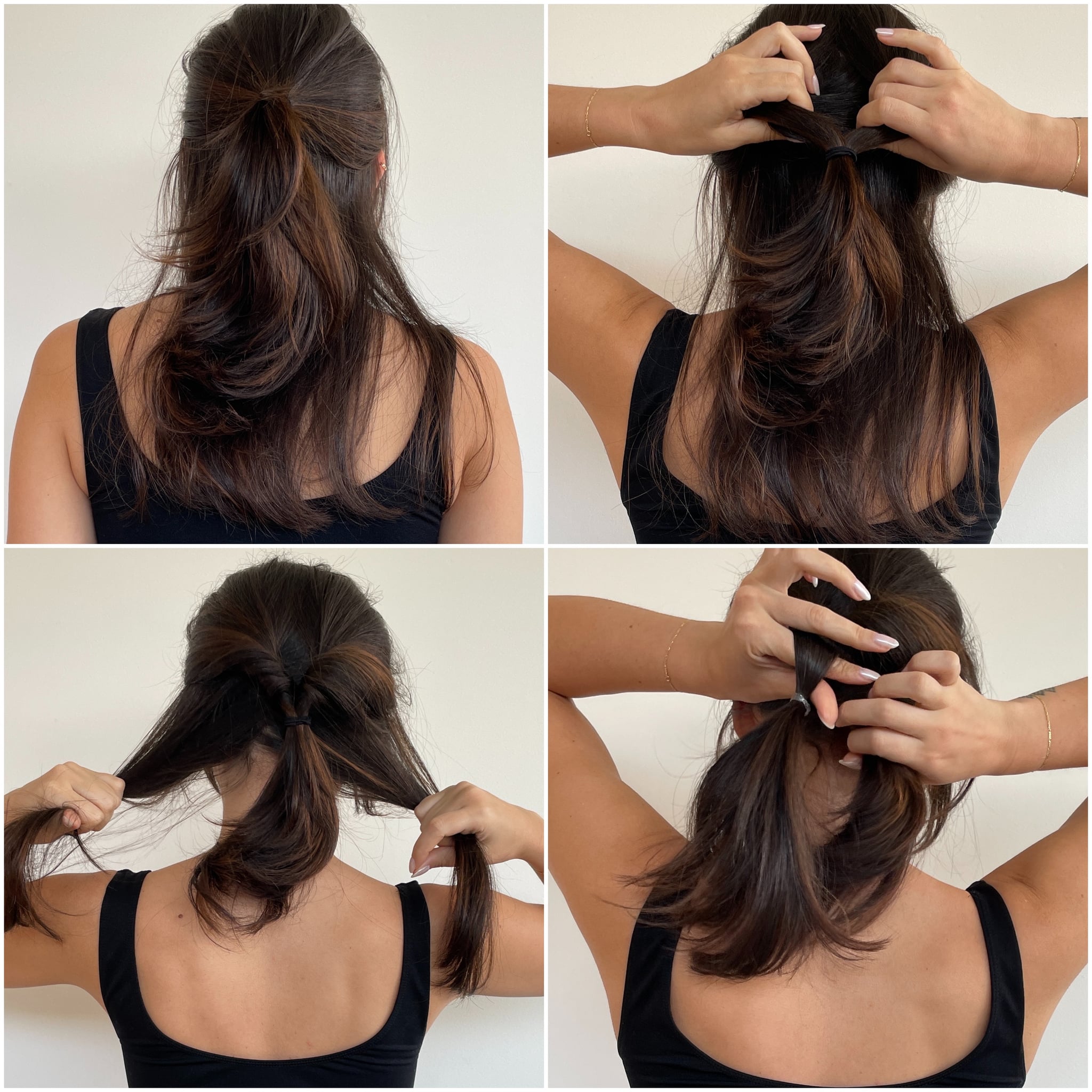 Image Source: POPSUGAR Photography / Renee Rodriguez
From there, I divided the bottom section of my hair into two sections, wrapped them around the ponytail on top, and secured it with a small rubber elastic. Next, I dragged the hair tie down a bit to loosen the ponytail (like I did on the upper half of my hair) to form a small hole. I put my pointer finger and thumb into the hole, twisted it around once, and slipped the ponytail with the top half of my hair through the hole. While it sounds a bit complicated, it's a lot easier once you see the video and try doing it yourself.
When I took a few photos of the back of my hair to survey the results, I was definitely impressed. This hairstyle looks so much better than the typical slicked-back ponytail I'm used to wearing to events. It adds a hidden detail at the back that pulls the entire look together and makes it look like I spent way more time doing my hair than I actually did.
When I first saved this hack, I had super-long hair and blunt ends. I recently got a ton of layers in my hair, so I wasn't sure if the style would still work, but surprisingly, it looked even better than I thought it would. I'm excited to wear this hairstyle to the wedding I have coming up in June; it's going to pair perfectly with my strapless dress. If you've been looking for an easy way to elevate your hair for events, definitely give this tutorial a try. It only takes a few minutes, but the results are more than worth it.