I Tried TikTok's Quick Curl Hack on Layered Hair: Photos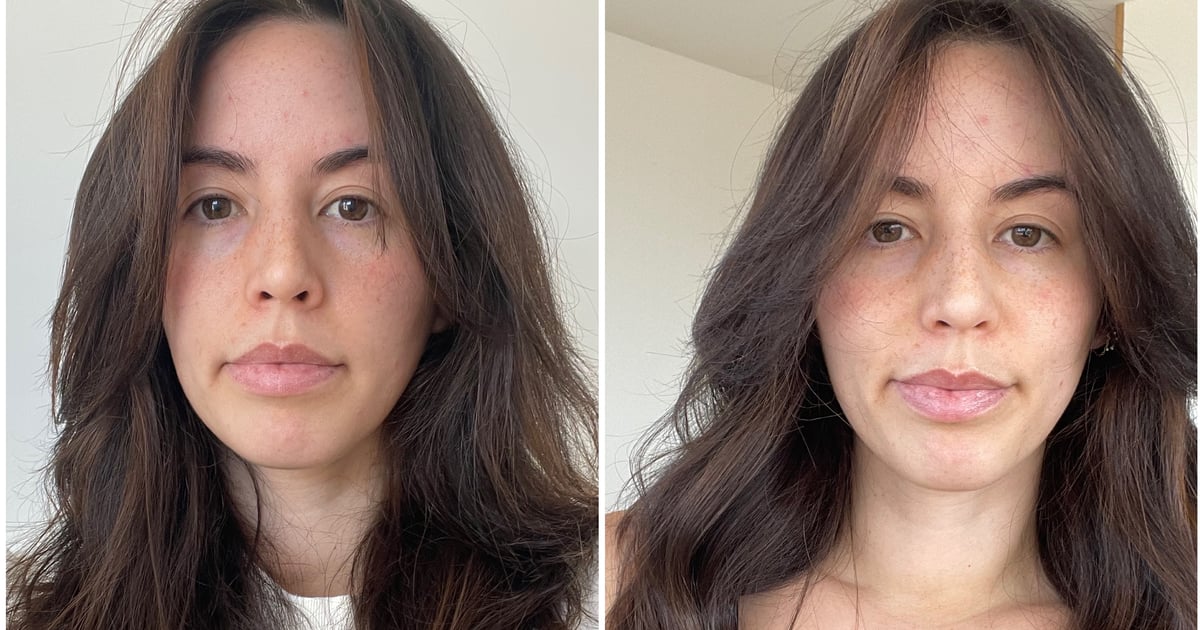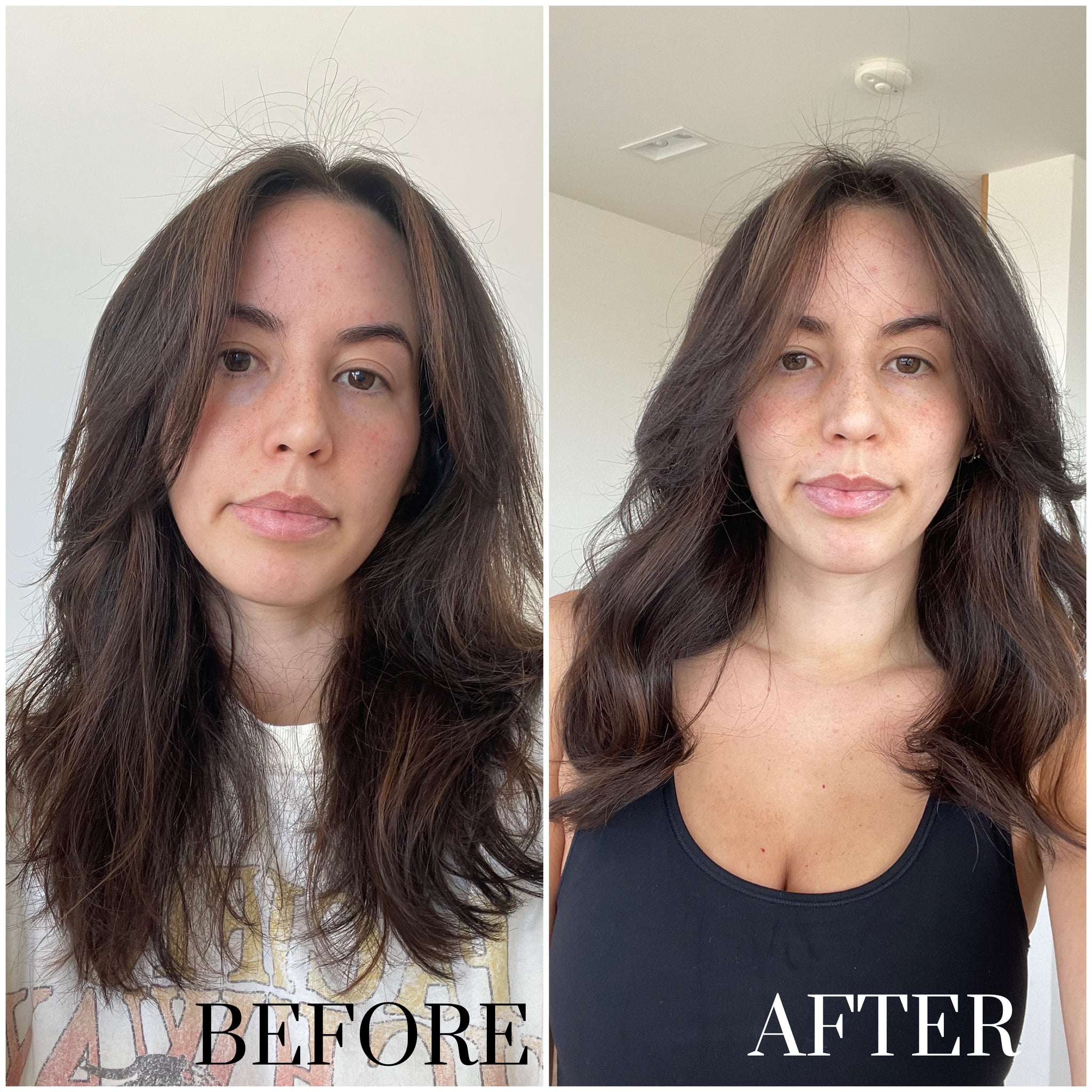 Image Source: POPSUGAR Photography / Renee Rodriguez
A TikTok hack to quickly curl your hair recently went viral.
All you need to try the technique is your curling iron of choice.
Our editor tested the hack on her fine, layered hair. See below for her results.
I recently got a '90s-supermodel-inspired haircut, which means tons of volume and lots of layers. I absolutely love my cut, but it's more layered than any haircut I've ever had before. I'm definitely more used to having a blunt cut with only a few face-framing layers in the front. So while I used to have all of my hairstyling routines down pat, my new cut has required a little more effort and time to style. When I stumbled across a video of hair influencer Maria Aiello showcasing a styling hack for layered hair, I knew I wanted to try it out.
In the video, Aiello uses only a curling iron to quickly curl her entire head of layered hair in under five minutes. The hack looked easy enough to replicate, and the fact that it only took a few minutes was another plus.
@mariaaiellohair

#quickcurls #curlhack #5mincurls #hairhack #hairtrends2022 #hairtrends #spring #2022 #hairstyles #easyhairstyles #fyp #LaysGoldenDuet #foryou #trend

♬ No Idea – Don Toliver
To test the hack, all you need is a curling iron of your choice. The first time I tested it on freshly washed hair, I prepped it with the Unite Hair 7Seconds Detangler ($33), my favorite leave-in conditioner. From there, I used the Re:Unite Silky:Smooth Heat Activator ($30) to protect from heat damage. I then rough-dried my hair using a blowdryer and a round brush.
I divided my hair into two sections, similar to how I would divide my hair if I were going to put it up into pigtails. Then I took all of the hair on the left side of my head, twisted it, and wrapped it onto the curling iron. Next, I rolled all of the twisted hair into my curling iron away from my face. To release, I twisted my curling iron in an outward motion again away from my face. I then repeated the steps on the other side of my head.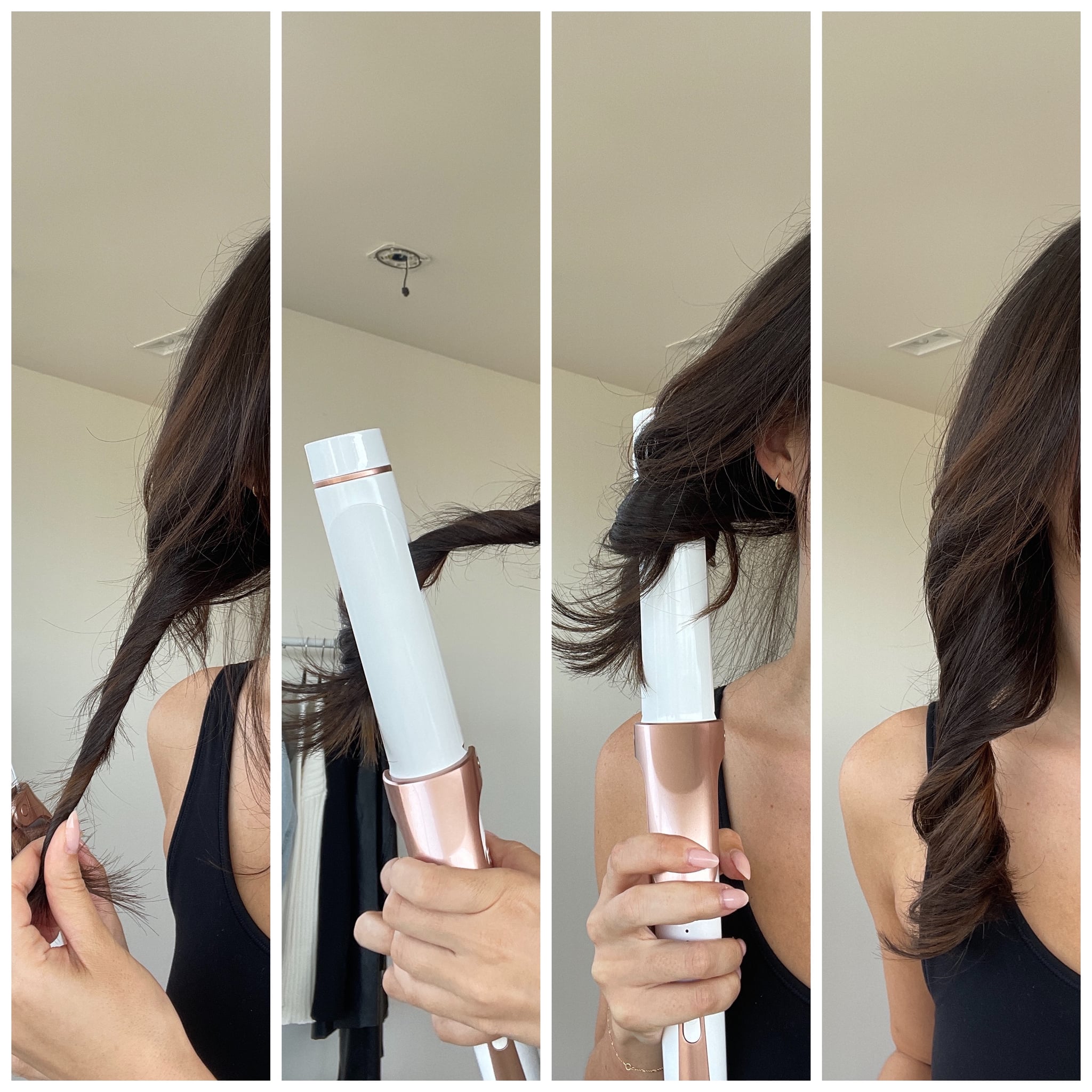 Image Source: POPSUGAR Photography / Renee Rodriguez
Although styling my newly layered hair has been a bit of a challenge for me, mastering this hack was extremely easy, and the finished product looked a lot better than I expected. I was able to curl my hair quickly and efficiently, and it gave me a lot of bounce. Once I broke the curls up and separated them, they looked almost as good as when I curl each piece separately.
While this hack worked on my layered hair, I actually think that it would work even better on hair that's only one length or has blunt ends because you could get more wrapped around the curling iron at the same time. It still worked on my cut; it just needed a little extra time for touchups – but nothing too crazy. The main area I needed to focus on was my front curtain bangs, which I styled separately with a round brush and a velcro roller.
One quick note: I have fine hair, so I was able to do this hack by dividing my hair into only two sections, but if yours is any thicker, you'll probably want to divide it into four sections just to make sure everything turns out evenly.
Overall, this hack saved me tons of time when doing my hair, and it was much easier and faster than curling each strand individually like I normally would. I'm definitely going to utilize this hack when I'm in a pinch or if I want to look put together while putting in minimal effort.