"Initial Nails" Are Trending in Hollywood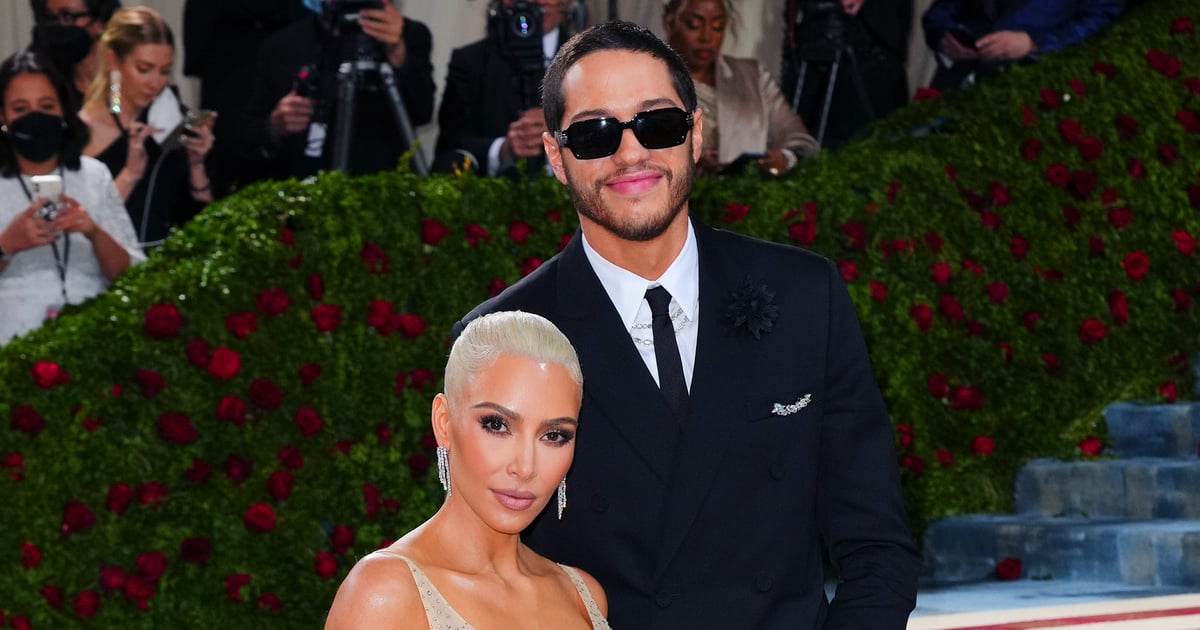 There has been no shortage of nail inspiration coming out of Hollywood lately, but the most recent nail-art trend making its rounds is so sweet, it'll have you making your next manicure appointment ASAP. What is it, you ask? Allow us to present the initial-nails trend.
Most recently seen on Jennifer Lopez, the trend uses different nail-art styles to write the partner's name on an accent nail. Lopez used gold gothic-font letters to jazz up her supermodel manicure, adding a "J" and "B" for herself and fiancé Ben Affleck; Kim Kardashian wore a bedazzled "P" on her finger in honor of Pete Davidson; and Kourtney Kardashian and Travis Barker both wore matching initial nails to the Met Gala. According to JustMyLook.com, search interest for "nails with boyfriends initial" skyrocketed 3,800 percent after celebrity nail artist Tom Bachik revealed J-Lo's iteration of the manicure. The trend is also having a moment on TikTok, with the hashtag #boyfriendnailchallenge receiving more than 1.2 million views. (We'd like to point out, however, that couples of any gender can get their partner's initials on their manicure.)
This nail-art trend is highly customizable, with the aforementioned stars already showing us how versatile it can be. Combine it with another trending nail design, like the supermodel or milk-bath manicure, or let the initial be the star of the show and keep your nails devoid of any color – the world is your oyster. If you're interested in getting your own initial nails, we rounded up some inspiration ahead.