Megan Thee Stallion Wears a Mugler Ombré Miniskirt Set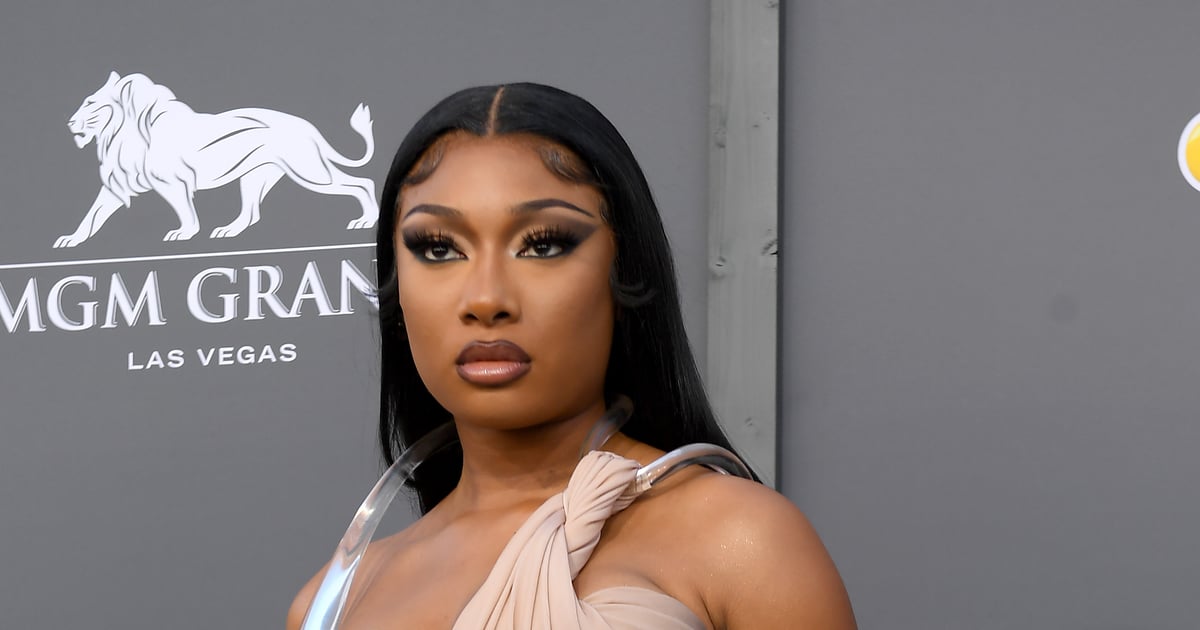 Megan Thee Stallion's outfit at the 2022 Billboard Music Awards had style and movement. Her two-piece set from Mugler was made up of an ombré bralette with a hard plastic halter and a matching skirt in the same gradient fabric that had a hip cutout featuring minimal crystal details.
While the look was simple and stunning on its own, the lightweight train affixed to her top made for a regal addition. The artist threw the fabric in the air as she walked the red carpet, letting it billow behind her and making an otherwise understated fashion choice that much more majestic. Her long, pin-straight hair, and smoky-brown eye makeup further solidified the ethereal aesthetic. She finished off the look with open-toed stilettos, a heavy crystal bracelet, and delicate black rings that played up the sheen of her nails.
It was a big night for Megan Thee Stallion, as she won the award for top rap female artist for the second year in a row and went on to make her Billboards performance debut. This past week alone, she promoted her new song "Plan B," had a whole day named in her honor, and attended the Met Gala in Moschino.
Ahead, see how Megan Thee Stallion's full look came together before she changed into a Mugler catsuit with sheer panels and patent leather lace-up boots for her performance.