Meghan Markle's Milk-Bath Nails For Queen's Platinum Jubilee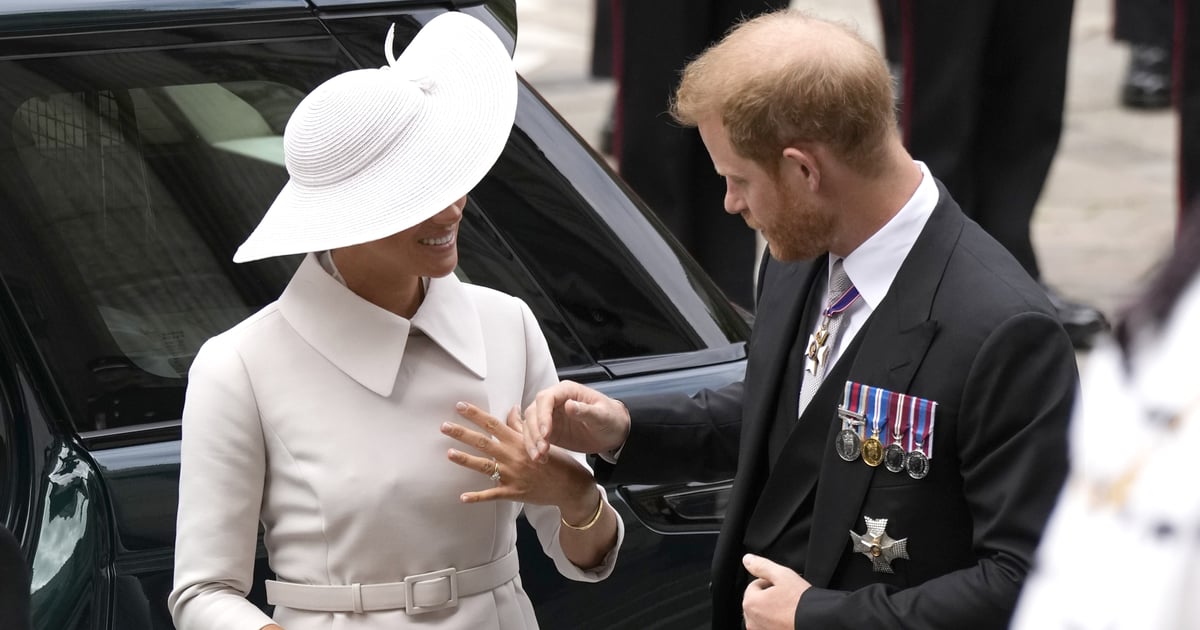 It's official: milk-bath nails fit royal protocol. Meghan Markle tried the pretty manicure trend while appearing at the thanksgiving service at St. Paul's Cathedral on June 3 during Queen Elizabeth's multiday Platinum Jubilee celebration. The soft-pink nail polish nicely complemented the Duchess of Sussex's beige Dior coat dress and was on display as she held Prince Harry's hand while entering the church.
Milk-bath nails refer to shades in that sweet spot between white and pink. On occasion, these manicures will also be overlaid with teeny flower petals. The manicure was worn by many stars during the Cannes Film Festival, including Elle Fanning and Bella Hadid. Jennifer Lopez had milk-bath nails during her "Marry Me" press tour earlier this year, and it was also Nicola Peltz Beckham's manicure of choice for her recent wedding to Brooklyn Peltz Beckham.
This, of course, isn't the first time Markle has opted for neutral nails, and she wore a similarly subtle manicure on her wedding day in 2018. Although Markle is no longer an official working member of the royal family, it's rumored royals must stick to certain approved nail-polish colors, and the queen has reportedly worn the same polish color – Ballet Slippers by Essie – for decades.