Milk-Bath Nails Are Trending at 2022 Cannes Film Festival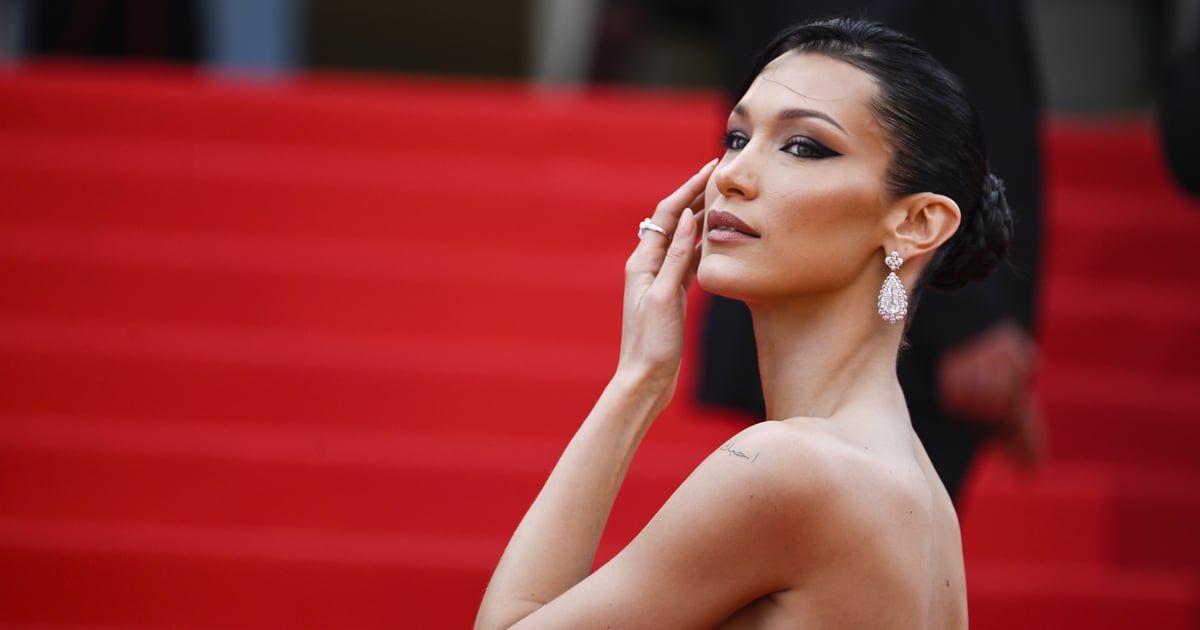 There have been quite a few head-turning beauty moments on the Cannes Film Festival red carpet. From trendy "bixie" haircuts to outfit-completing hair accessories, we've been served endless mood board-worthy inspiration. But with four days left of the festival, one trend that's making the rounds is milk-bath nails.
Seen on Kristen Stewart, Bella Hadid, and Elle Fanning, the popular manicure has actually been trending since the beginning of this year. "Milk-bath nails are acrylic nails where colorful dried flowers are embedded into a milky color acrylic," celebrity manicurist Elle Gerstein previously told POPSUGAR. "You can also opt to lean in to the 'milky; color and skip the floral element, depending on your personal preference," which is what most of the stars at Cannes did.
The manicure has also been a popular engagement nail look, proving its versatility. Simone Biles and Nicola Peltz Beckham announced their engagement and got married, respectively, while wearing milk-bath nails and Jennifer Lopez very appropriately wore the nail look while promoting her romantic comedy movie, "Marry Me."
If you're in the mood to try your hand at the milk-bath manicure trend, we rounded up some of the best iterations of the look from the Cannes Film Festival, ahead.