Not Your Mother's Smooth Moves Lamellar Water Rinse Review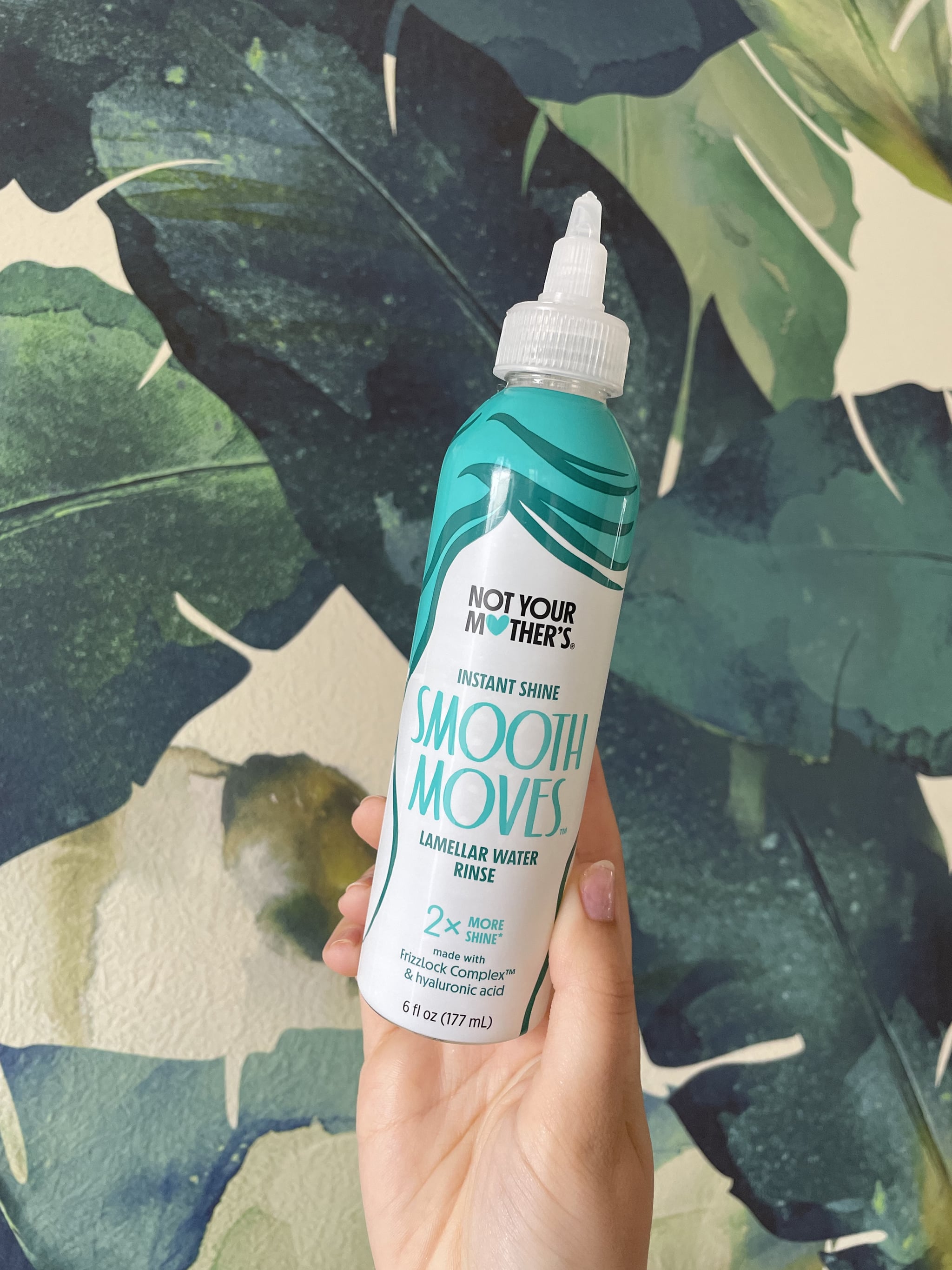 Not Your Mother's Smooth Moves High Shine Lamellar Water Rinse uses lamellar technology to increase shine and reduce frizz.
The hair treatment claims to be a fast and easy-to-use rinse-out formula.
Our editor tested the product on her frizz-prone, wavy hair and was impressed with the results.
With the "liquid hair" trend everywhere right now, I'm on constant quest to get luscious, shiny, sleek hair. Problem is, I don't typically heat style my hair, nor do I color it, and my wavy hair is incredibly prone to frizz. So I've been relying heavily on products to get that mirror-like shine that seemingly ever celebrity has, and lamellar water rinses in particular have been my secret weapon.
For those who aren't familiar, lamellar water rinses use something called lamellar technology to condition, repair, and increase shine that you rinse off in the shower. It delivers a concentrated dose of active ingredients, like amino acids and proteins, to deeply condition hair and seal the cuticle, which effectively makes it look shinier and smoother. I've tried a few lamellar rinses, in addition to clear hair gloss treatments, and have been impressed with the radiance-boosting results so, I was excited to test out the new Not Your Mother's Smooth Moves High Shine Lamellar Water Rinse ($8).
For starters, it's priced under $10, making it incredibly affordable. It's also stocked at drugstores and department stores like Target, Ulta Beauty, and Walgreens, so it's all-around accessible. The Not Your Mother's Smooth Moves High Shine Lamellar Water Rinse also has a warm but light berry scent, and claims to make hair two-times more shiny with one use. It's safe for all hair types, including color-treated and natural hair, and it works fast.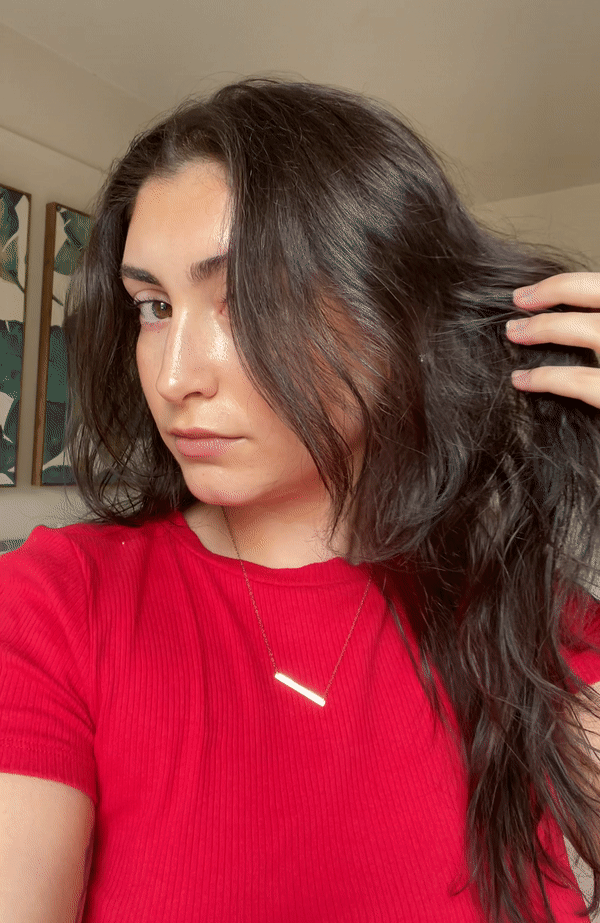 To use it, you simply shampoo and then squeeze the excess water out of your ends. It's used in place of your conditioner, so you apply the desired dose to damp hair from the roots to the ends. The bottle is even labeled with dosage lines on the side to make it easy to get the right amount. Then, you work it into a light lather with your fingers before rinsing it out completely. And you're done.
The first thing I noticed about Not Your Mother's lamellar water rinse was the slippery texture – second was the warming sensation you get when you work it in. It doesn't feel tingly or hot, just slightly warm as if you're running water over your scalp. I used two doses, as directed by the instructions on the bottle, and worked it in for maybe a minute. While rubbing it in, I also ran my fingers through my ends to detangle and was impressed with how easy it made combing out any knots. Then I rinsed it out completely, which only took about another minute or two. All in all, the endeavor only took maybe three minutes. Much faster than my usual conditioning routine.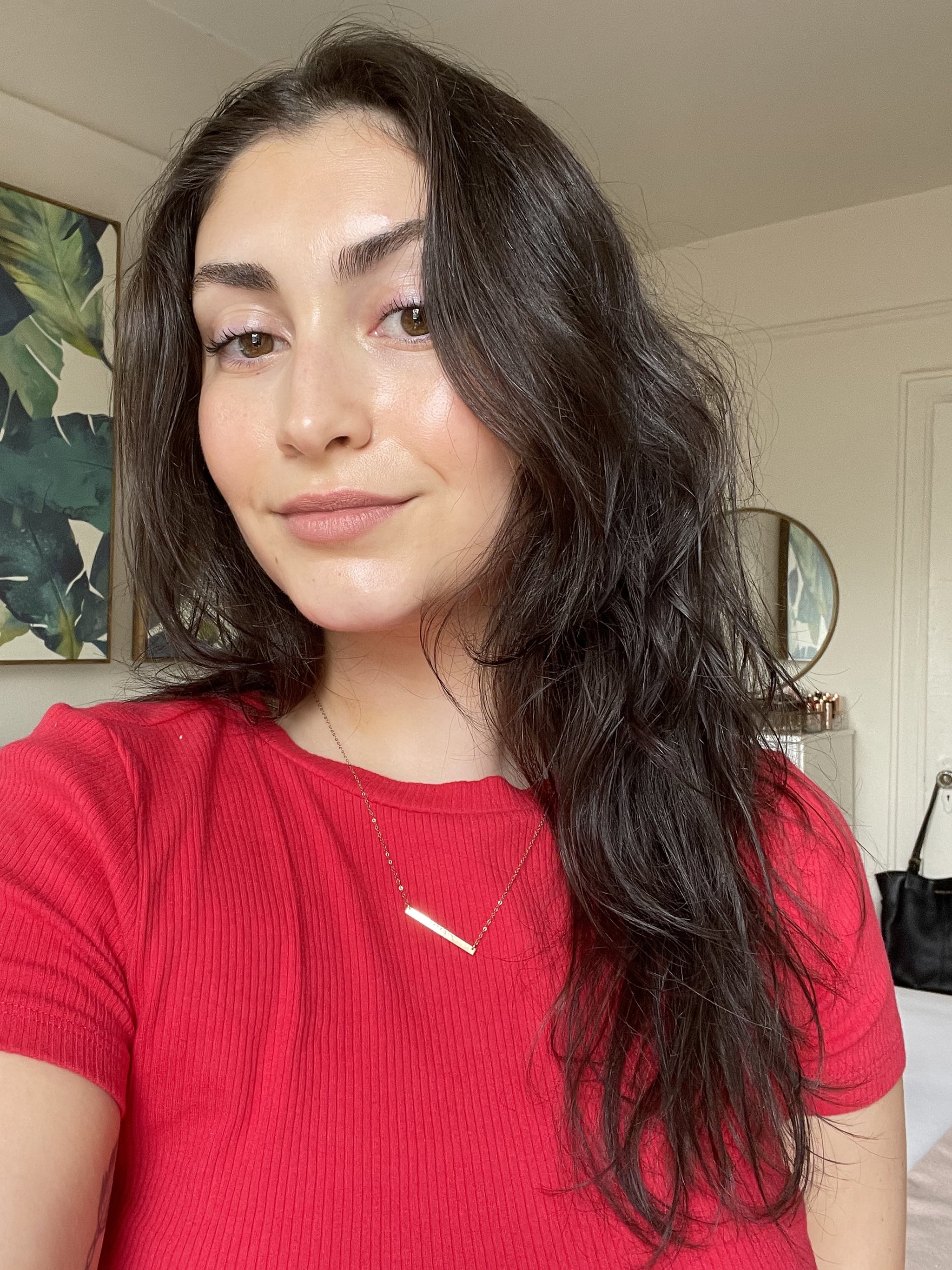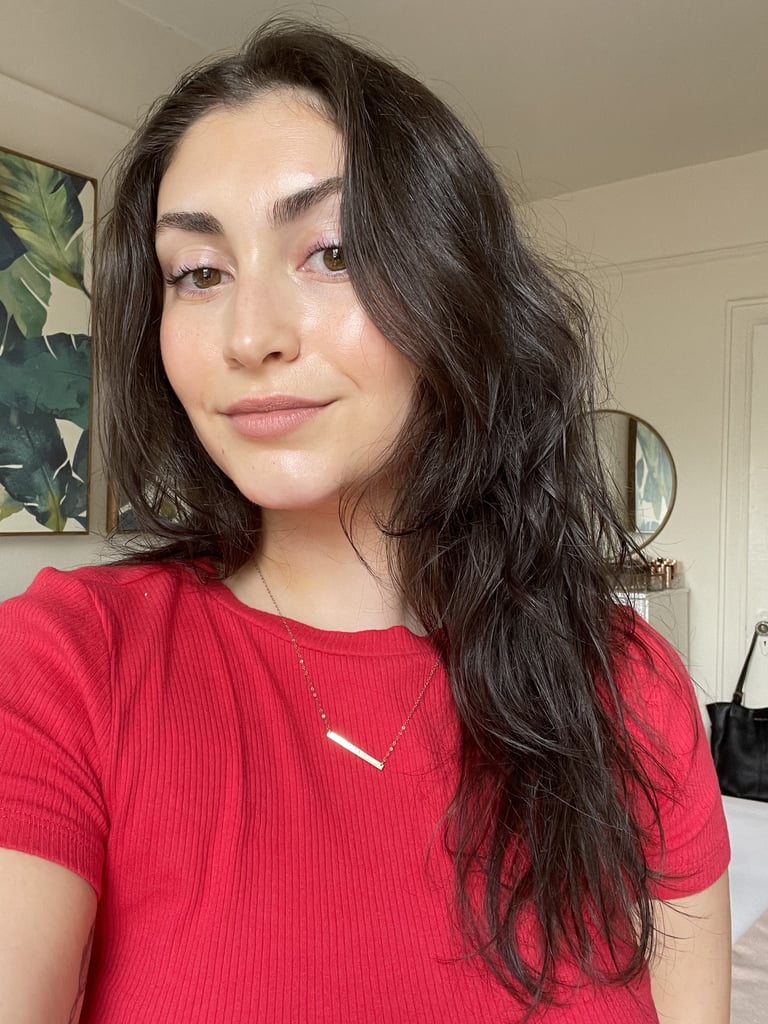 It's hard to see a difference in your hair immediately out of the shower because your ends need to dry in order to judge the smoothness and shininess. I applied a little bit of leave-in conditioner just to my ends and an air-dry cream from roots to tips and then let my hair dry overnight like I usual do.
Once my hair was dry, I immediately noticed a difference in the shine. My hair picked up and reflected the light better than it had before. It also felt a bit more hydrated at the ends than usual, which is great because I'm long overdo for a haircut. Most impressive of all was how the Smooth Moves High Shine Lamellar Water Rinse cut down on frizz at my roots and on my waves. Considering this hair-care treatment only takes three minutes to do, I'll definitely be working it into my monthly treatment rotation.
Rating:
Image Source: POPSUGAR Photography / Jessica Harrington