Old Navy Extra High-Waisted Sweat Shorts I Editor Review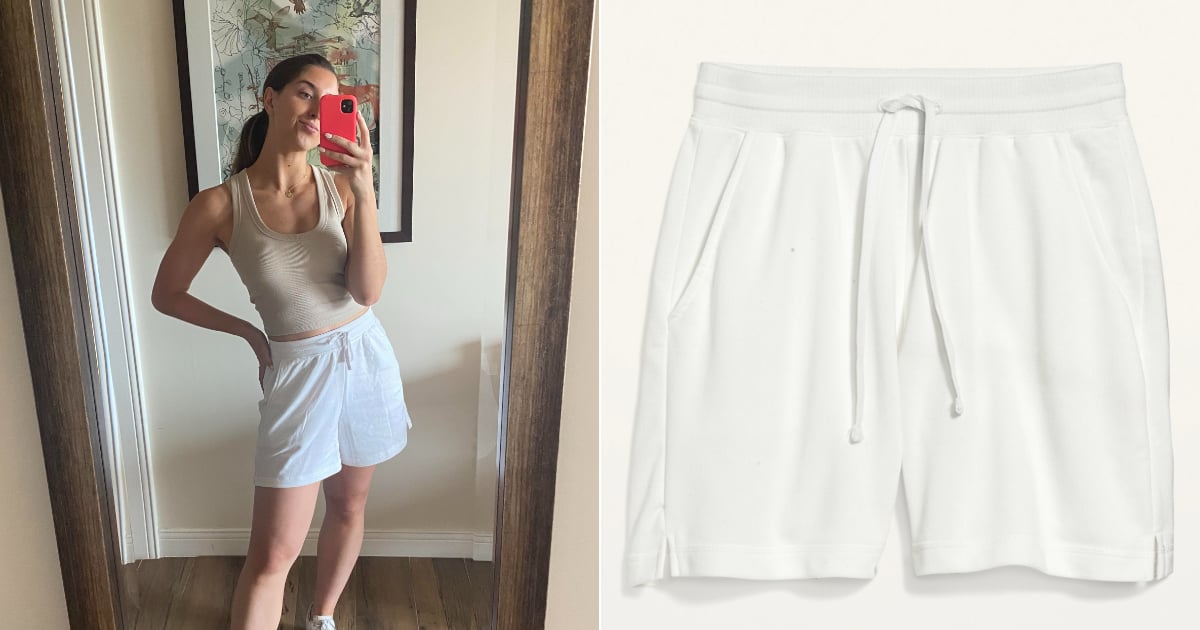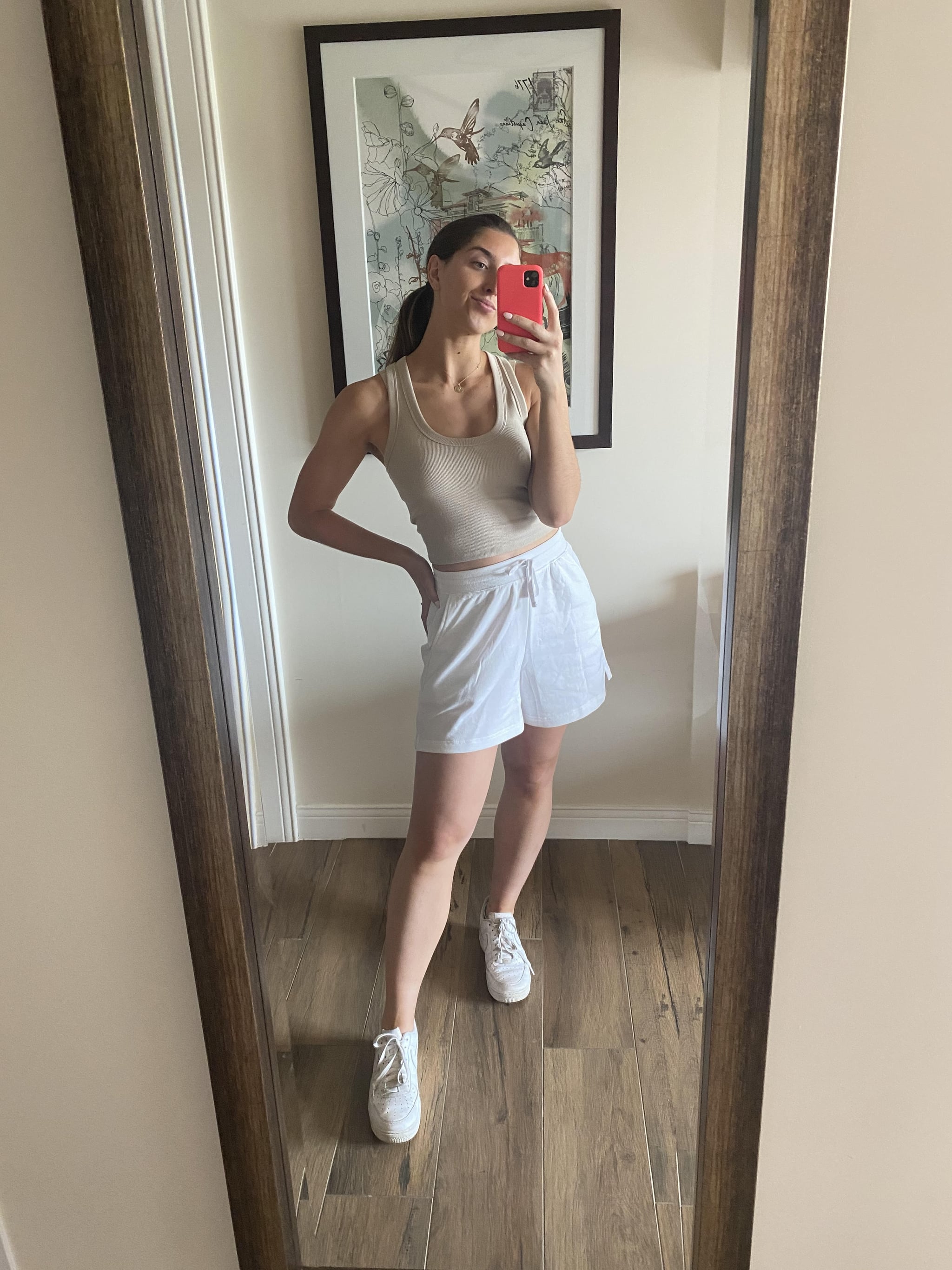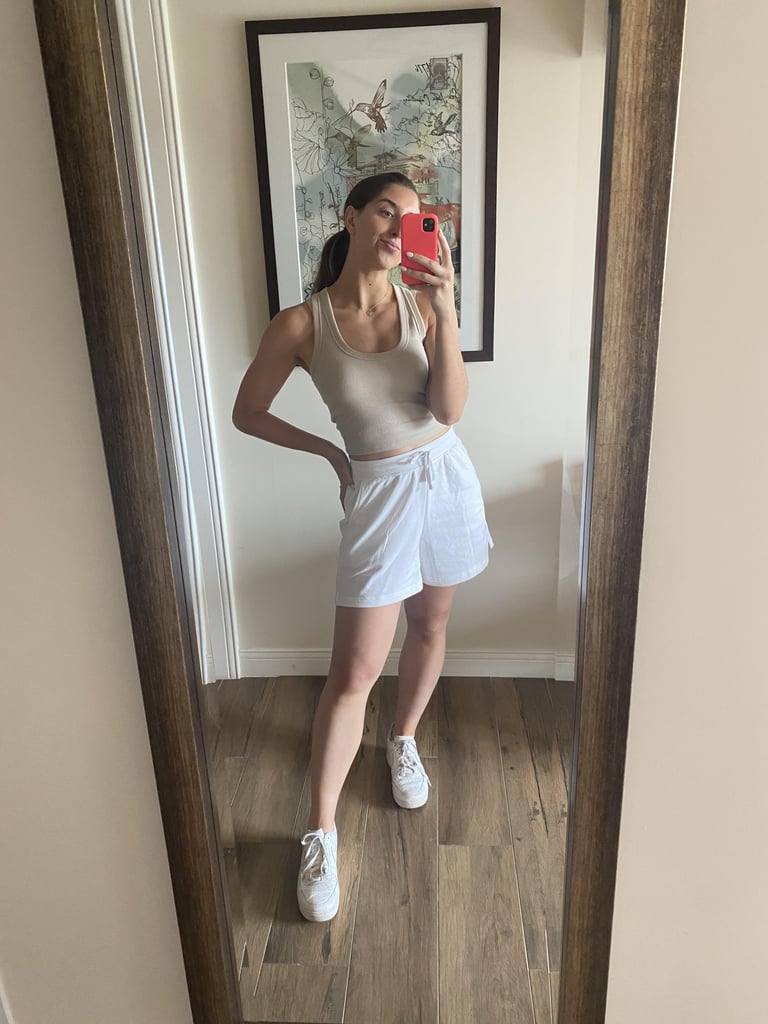 Like most people, I'm TikTok obsessed. I wouldn't say I'm easily influenced to buy what I see on the app, per se, but when I come across not one but several people raving about a particular item, that's when I start to pay closer attention. That's precisely the case for Old Navy's Extra High-Waisted Vintage Sweat Shorts, 5-Inch Inseam ($8, originally $20). I'm not sure that I would have given them a second glance on the retailer's website, but countless content creators raved about them, so I decided to see what the fuss was about and added my usual size medium in white to my virtual shopping cart.
What I Like About These Shorts
I admit that I've been sitting here for minutes on end trying to put into words what I like about these trendy shorts, because there's just so damn much. For starters, I'm obsessed with the french-terry fabric, which is perfect for spring and summer dressing (unlike fleece, which is way too warm when temperatures soar). They're not too thick and not too thin, the latter of which is imperative to keep these babies from being see-through (I promise, they're not). And finally, these shorts feature pockets – deep ones! What's not to love?
What Occasion Are These Shorts Good For?
While I'm tempted to say these sweat shorts are good for hanging out or running errands, a stylish TikTok user convinced me they're even more versatile. They look super cute teamed with a crop top, a button-down, a cropped sweater – the list goes on. I'm looking forward to challenging myself to find new ways to wear them, but in this very moment, I deem them a loungewear essential.
What's Worth Noting About These Shorts
Despite the fact that these sweat shorts have predominantly five-star ratings, there are a few lower ones scattered among the mix. The reason for that seems to be that shoppers didn't realize they are slightly oversize with a wide leg opening, and in their defense, that's not made super clear on the brand's website. I'm personally a fan of the style, but I understand that's not everyone's vibe.
Would I Recommend These Shorts?
Absolutely! As someone who hasn't worn shorts like these since my Soffe phase in high school, I can attest that these are a more elevated take on the classic style – and they're probably the most comfortable pair I've worn in literal years. All things considered, I give 'em a *perfect* five-star rating.
Rating:
Image Source: POPSUGAR Photography / Marisa Petrarca