Old Navy Linen-Blend Platform Sandals I Editor Review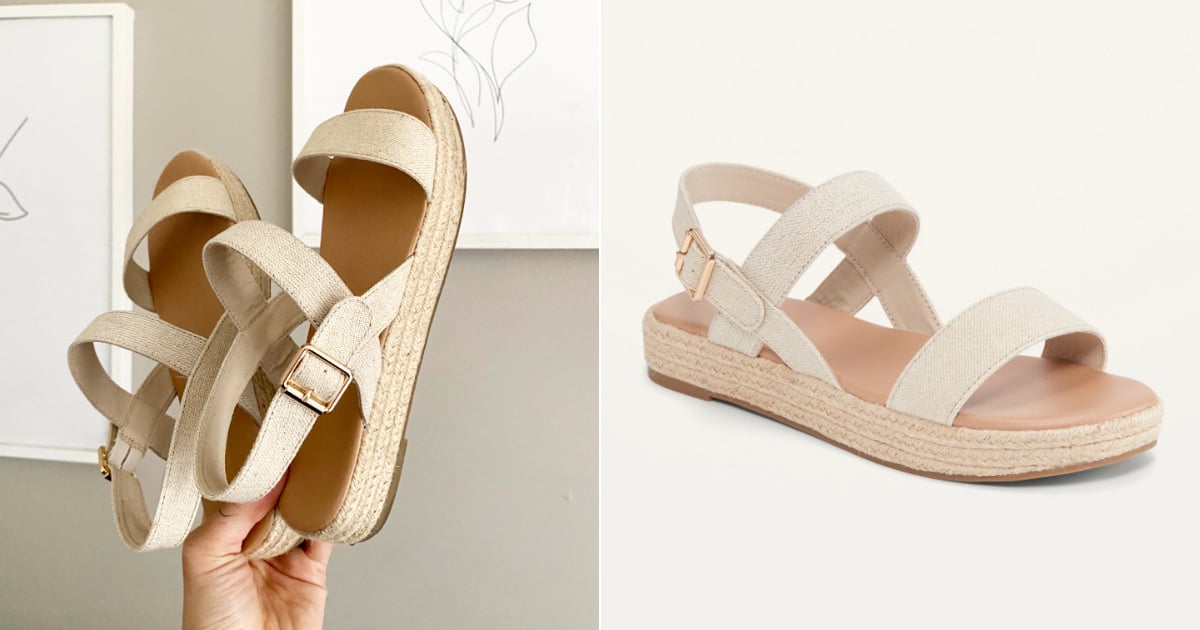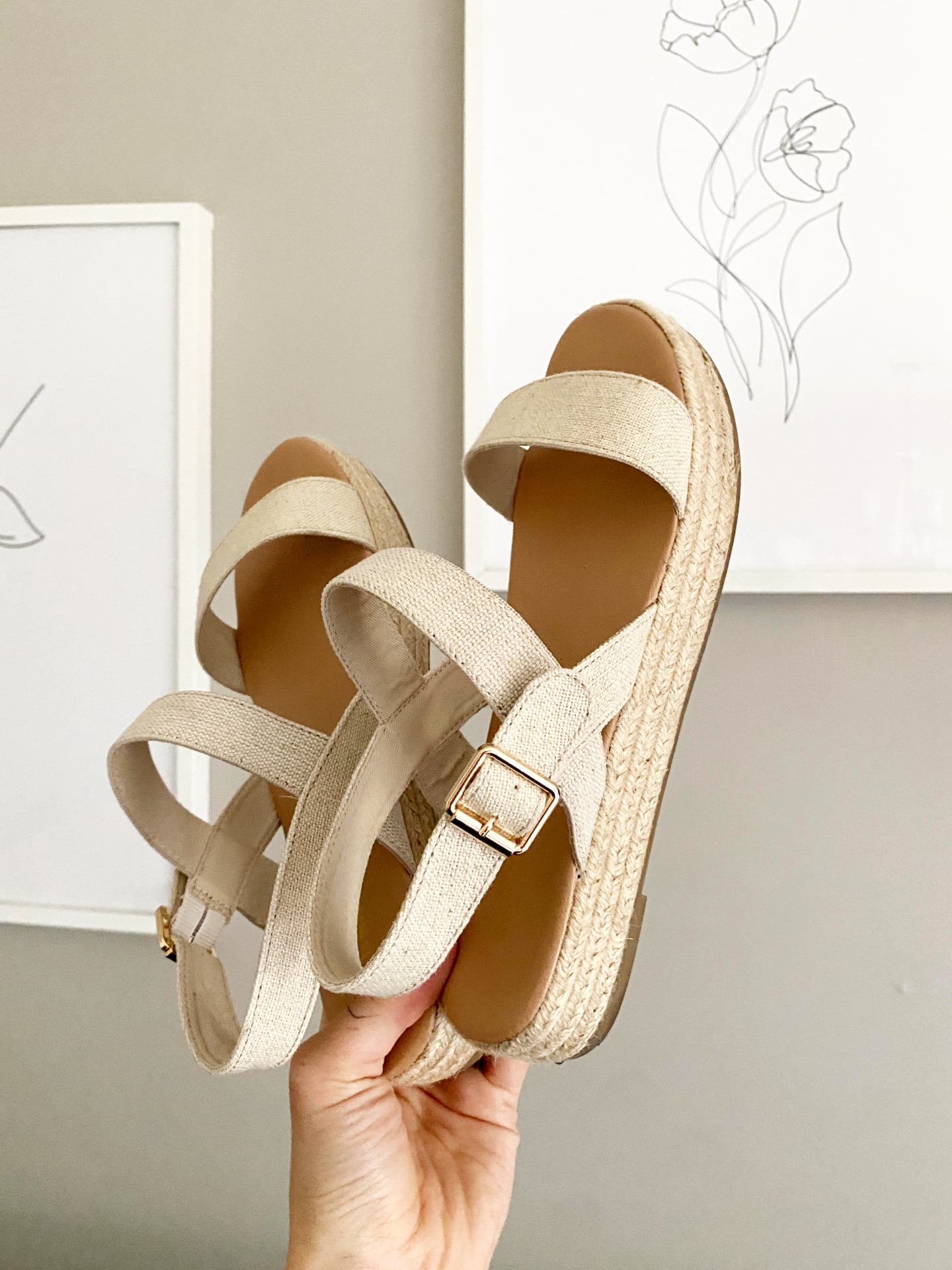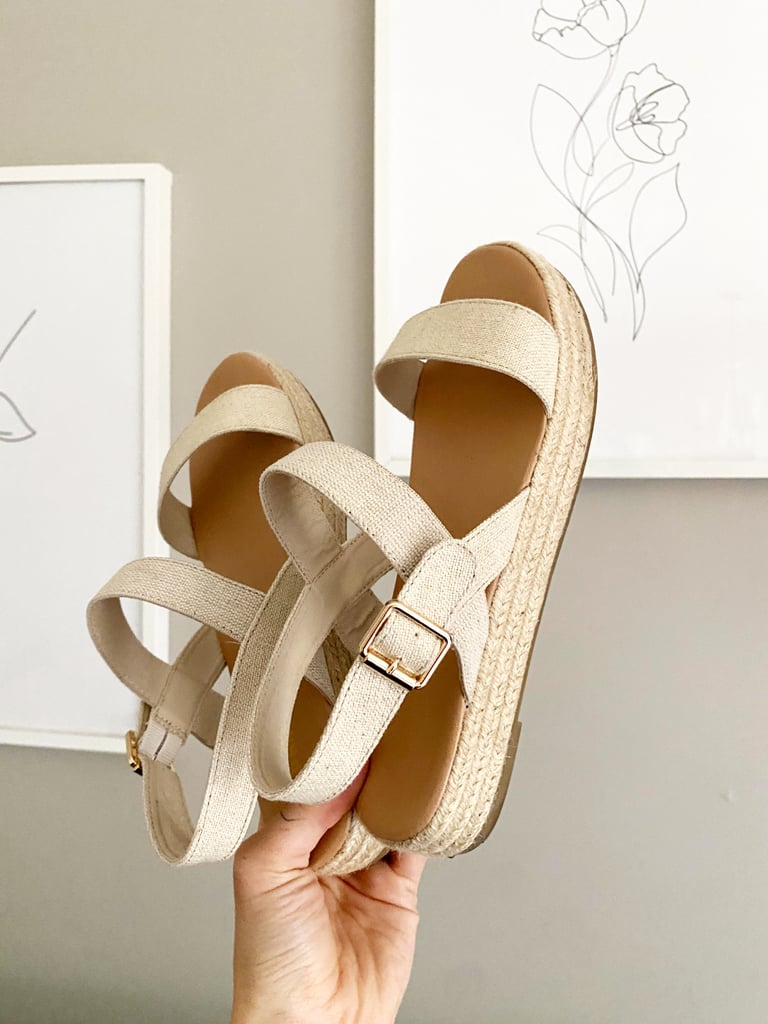 I recently discovered the magic of Old Navy footwear (yes, I know I'm late to the game). I admit that I've fallen in love with countless pairs in the last few months alone, but that doesn't take away from the fact that my latest find is extra special. Enter, the Linen-Blend Platform Sandals ($32, originally $40), a brand bestseller for so many reasons that I now understand. Let's break down everything you need to know about them, ahead.
What I Like About These Sandals
As some whose wardrobe is mainly neutrals, I appreciate versatile footwear as much as I do a plain tee. So when I came across this linen pair featuring a jute midsole, I ordered my usual size 9.5 up nearly instantly. They arrived on a Monday morning and I proceeded to wear them all day long, thrilled with how comfortable the cushioned footbed was and how the buckled ankle straps didn't dig into my foot like some other pairs in my closet do.
What Occasion Are These Sandals Good For?
In short: These sandals are versatile, but I wouldn't say they're overly casual, either. They aren't as low-key as the pair of double-strap slides I throw on to take my dog for a walk, but that doesn't mean you have to team them exclusively with fancy 'fits. I like the idea of wearing them with a chic top and denim shorts, but they also seem like the perfect pairing with a breezy dress. Ultimately, it comes down to your aesthetic, but I guarantee they'll almost always fit the vibe.
What's Worth Noting About These Sandals
OK, not to give you TMI, but these sandals made my feet kind of …sweaty. I've scrolled through countless reviews to see if anyone else has had this problem, but nope, it looks like it's just me. Maybe no one wants to talk about it? (That's fair.) While it was still tolerable wearing them, it did make them feel a little less secure on my foot.
The only other thing to note is that the "Totally Natural" beige linen-inspired hue is bound to get dirty and should only be spot cleaned. In other words, if you intend to wear these babies in an environment that might toll on them, consider scooping them up in BlackJack ($32, originally $40) instead.
Would I Recommend These Sandals?
Yes! You really can't go wrong with these babies, evidenced by the fact that they've garnered a nearly perfect five-star rating on Old Navy's website. The majority of shoppers deem these sandals a must-have if you're looking for sandals that fuse comfort with style. "These are very comfortable sandals, I wore them all day at the renaissance fair and didn't get any blisters," one reviewer wrote. Another said: "Bought these for a family photo session. They were super comfortable and are easy to dress up or down."
I'm tempted to give them five stars, but since they made my feet so sweaty, I feel like it's better that I give them four. (My heart tells me five, but my brain tells me four.) They may not be 100 percent perfect, but boy, are they close.
Rating:
Image Source: POPSUGAR Photography / Marisa Petrarca