Old Navy Satin Pillowcase For Adults I Editor Review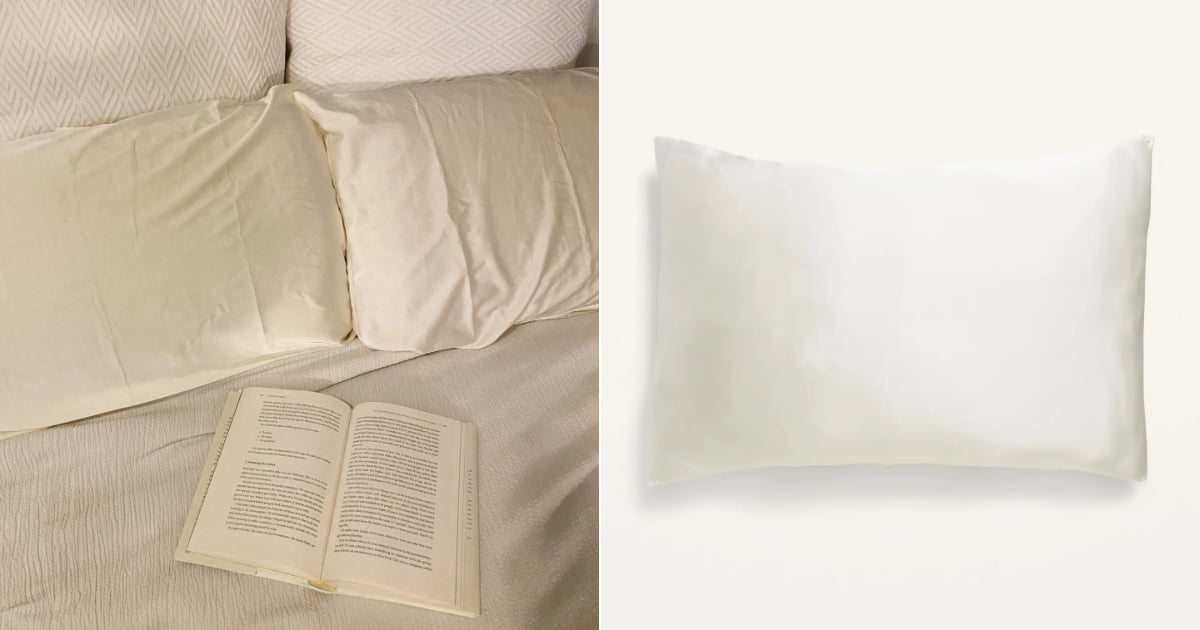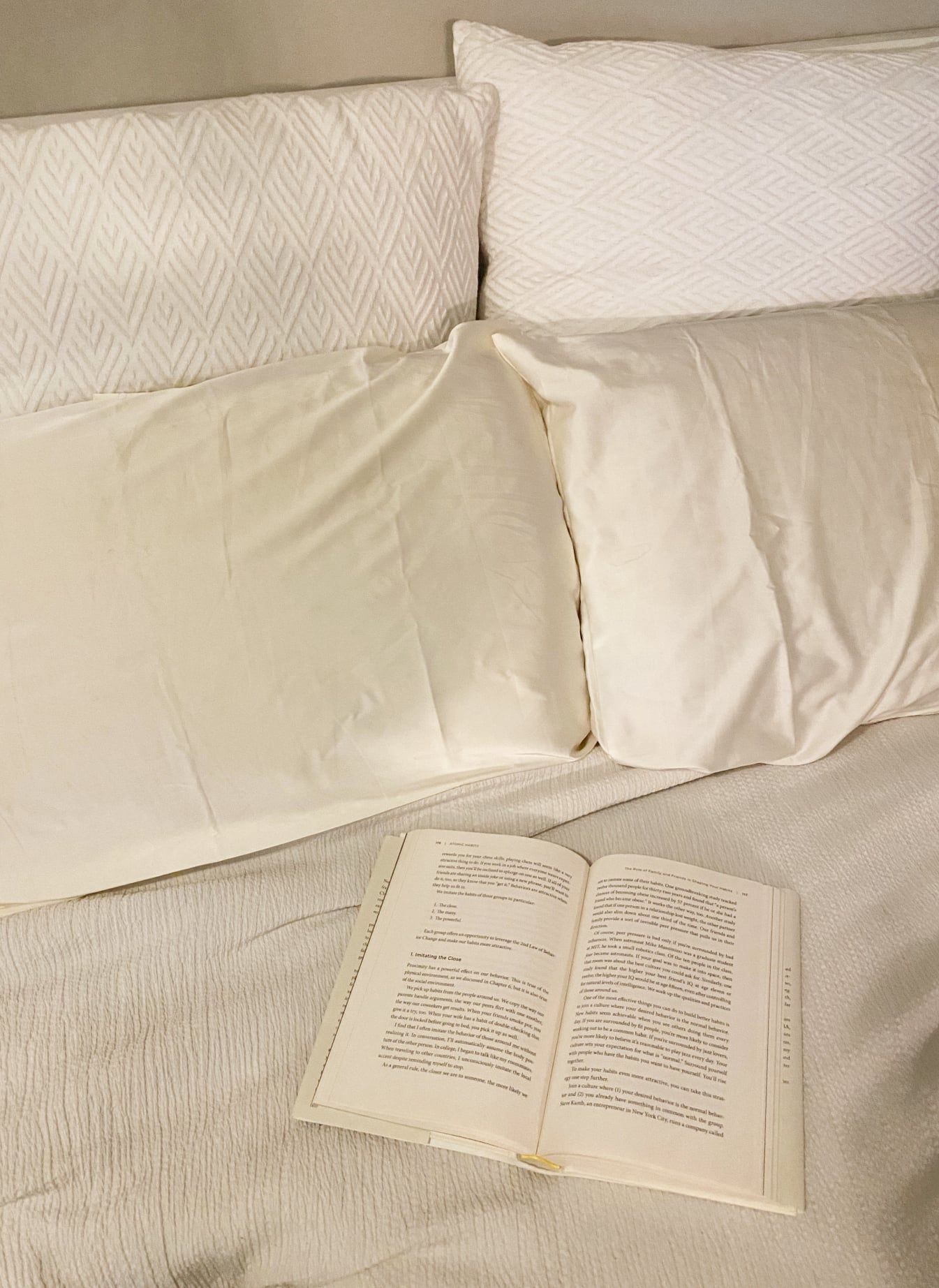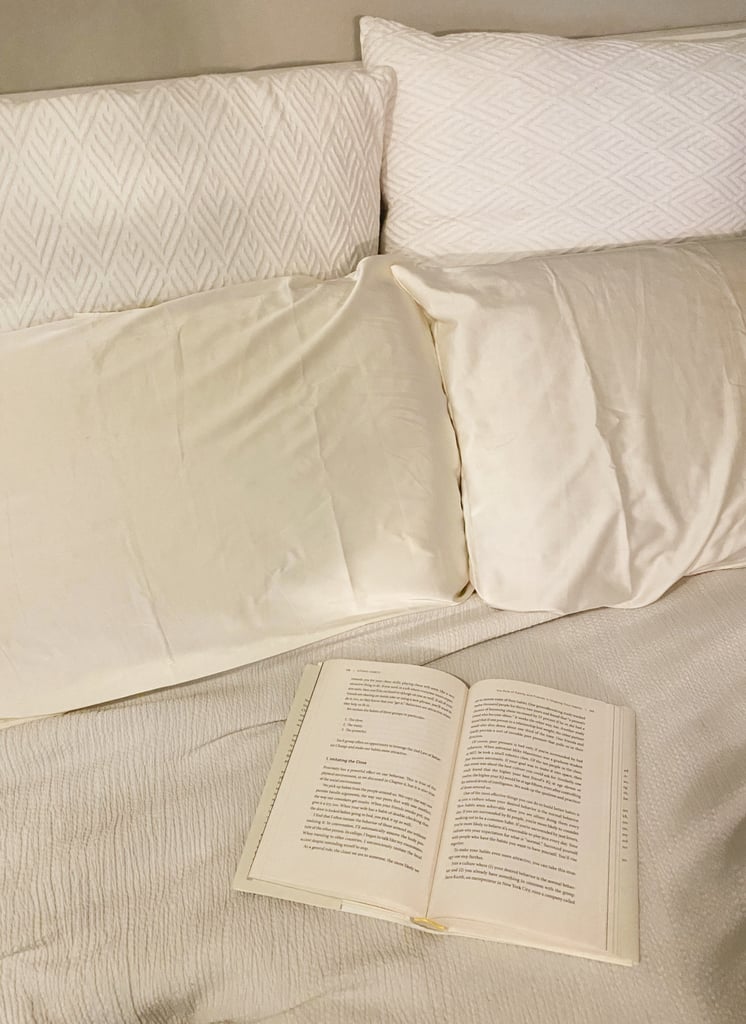 Old Navy never fails to surprise me. I've purchased some of my favorite clothing items from the retailer, including my latest obsession: a matching set so good that I'm convinced it will sell out. But occasionally I find items that I'd never expect to come across. Case in point: my new favorite pillowcase (!) is from the retailer, and yes, I'm as shocked to find bedding of any kind at Old Navy as you are.
Enter the Satin Pillowcase ($10, originally $20), designed with 100 percent polyester satin. I ordered two in cream Рone for me and one for my fianc̩ Рand we immediately swapped them with our former cotton pillowcases that we used for years (yikes). Curious about whether or not we liked them? Keep reading for my honest review of the affordably priced find. (Spoiler alert: you probably need one, too.)
What I Like About This Pillowcase
For starters, everything about this pillowcase looks and feels luxe, from the smooth satin texture to the envelope-style opening. For the uninitiated, the latter means that instead of being open on either side, the pillow inserts in the center, giving it a more polished appearance. (This is also super convenient if your pillow is prone to slipping out of your pillowcase, which was a problem my partner and I dealt with before purchasing these pillowcases.)
What's Worth Noting About This Pillowcase
If you're new to the world of satin pillowcases, here's what you need to know: satin (and silk, which is entirely different, FYI) is gentler on the skin and hair than cotton. It supposedly prevents creases (and thus, wrinkles). Likewise, satin also helps your strands retain moisture since it's less drying than cotton. The more you know, right?
After studying the reviews of this pillowcase, I saw that a few people mentioned that they noticed their hair gets extra staticky after using it, but both me and my fiancé can attest that we haven't had that problem. In fact, I feel like my hair has looked better than ever recently (likely because the satin is preventing friction-causing-frizz).
Another important note is that you need to be extra careful when putting your satin pillowcase in the wash. Per the brand's instructions, you need to machine wash cold and tumble dry on low to preserve the delicate fabric and maintain its shine.
Would I Recommend This Pillowcase?
Absolutely! To my surprise, you can probably find a cheaper satin pillowcase on Amazon, but I can't assure you that they'll be as high-quality as these, having slept on them like a baby for the past week. And did you see the other colors they come in? I'm a neutrals enthusiast, but there's no denying that both the "Pink Twister" and "Navy" colors are stunning.
Finally, if you want to level up your snooze game, you might want to consider the brand's Satin Pillowcase & Sleep Mask Set ($20, originally $26). Perhaps it's obvious, but you can't go wrong with either option.
Rating: 5
Image Source: POPSUGAR Photography / Marisa Petrarca
I Never Thought I'd Say This, but My New Fave Pillowcase Is From Old Navy 
originally posted on POPSUGAR Home