Our Beauty Editor Tries Madam By Madam C.J. Walker's Curl Products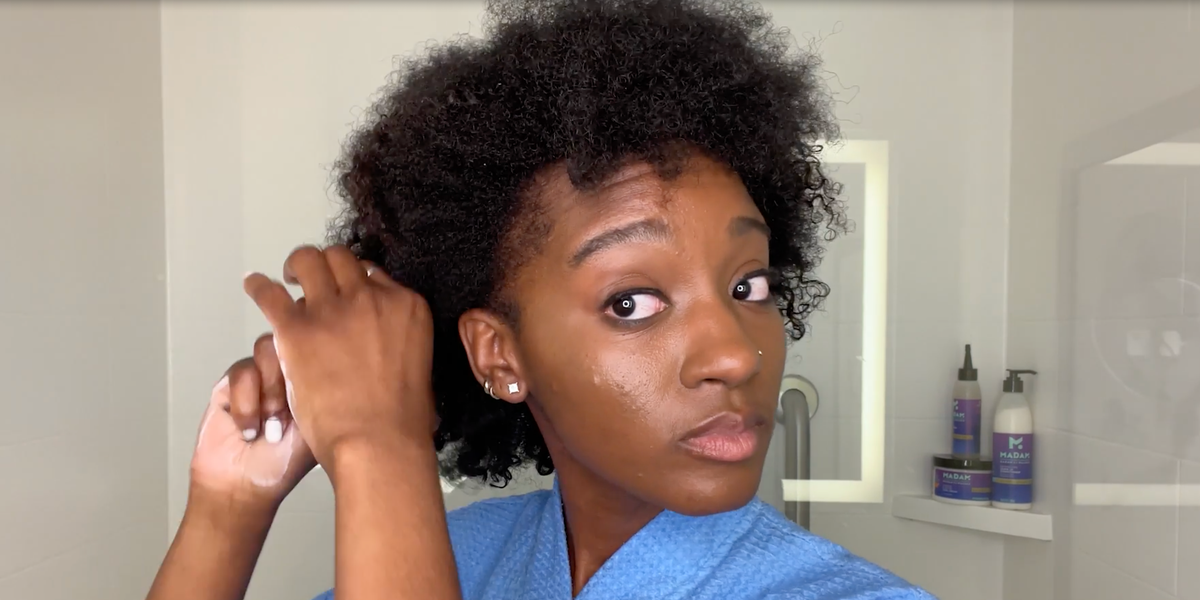 Madam by Madam C.J. Walker's Scalp to Strand System, a new 11-product line for textured hair, was created in collaboration with Madam C.J. Walker's great-great granddaughter A'Lelia Bundles and built on the haircare pioneer's philosophy that healthy hair starts with the scalp. Each product fits into one of the system's three categories: Healthy Scalp; Stronger Hair; Unlimited Styling Possibilities. Incorporating products from each of these into a routine helps you protect and repair hair starting at the roots, and style all types of looks, from natural to relaxed.
ELLE Beauty Editor Nerisha Penrose recently selected three of the brand's products-one from each category-to help moisturize and style her natural curls, which she says can be dry and difficult to comb through. She shares her full experience and application tips in the video above.
After washing her hair, Nerisha applies the Healthy Scalp Hydrating Serum (Healthy Scalp). The nozzle cap makes for an easy and precise application on the scalp. Nerisha massages it into the roots to relieve dryness. Next, she applies the Detangling Leave-In Conditioner (Stronger Hair) in sections. It's formulated to prevent breakage, and "the texture glides onto the hair so it can be used for braids, twists, or any of your favorite styles" Nerisha says. She finishes with Stretch & Define Curl Cream (Unlimited Styling Possibilities). She twists her hair in sections as she applies to create smooth, bouncy curls. The result is "hair [that] feels so soft and healthy"
This content is created and maintained by a third party, and imported onto this page to help users provide their email addresses. You may be able to find more information about this and similar content at piano.io