Selena Gomez Talks Mental Health at White House Forum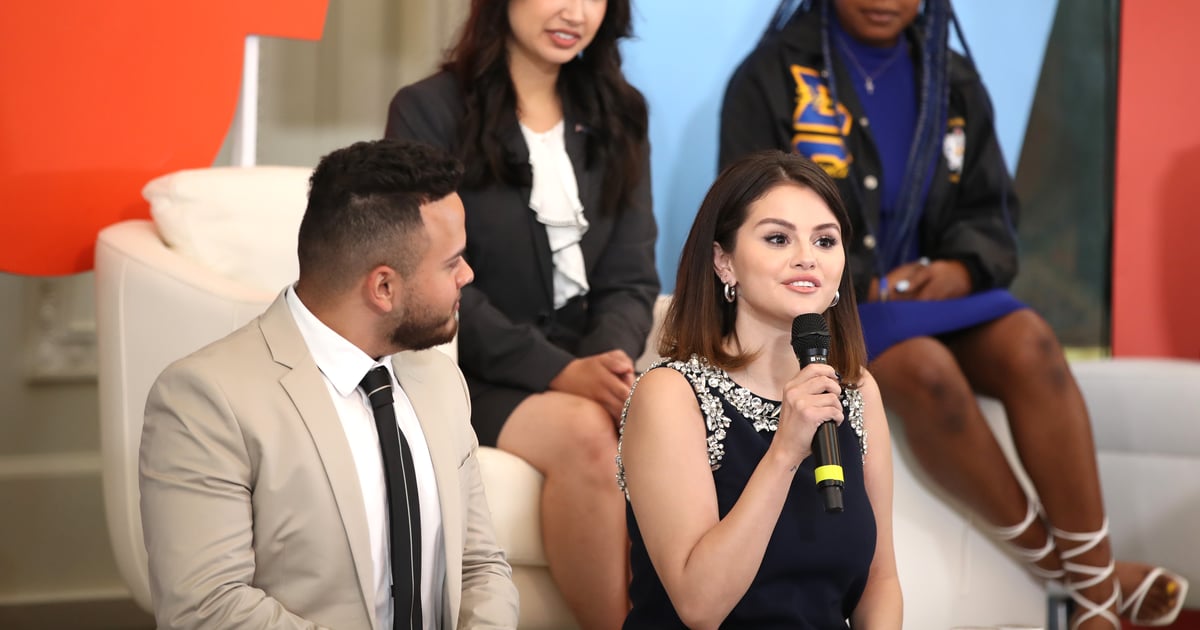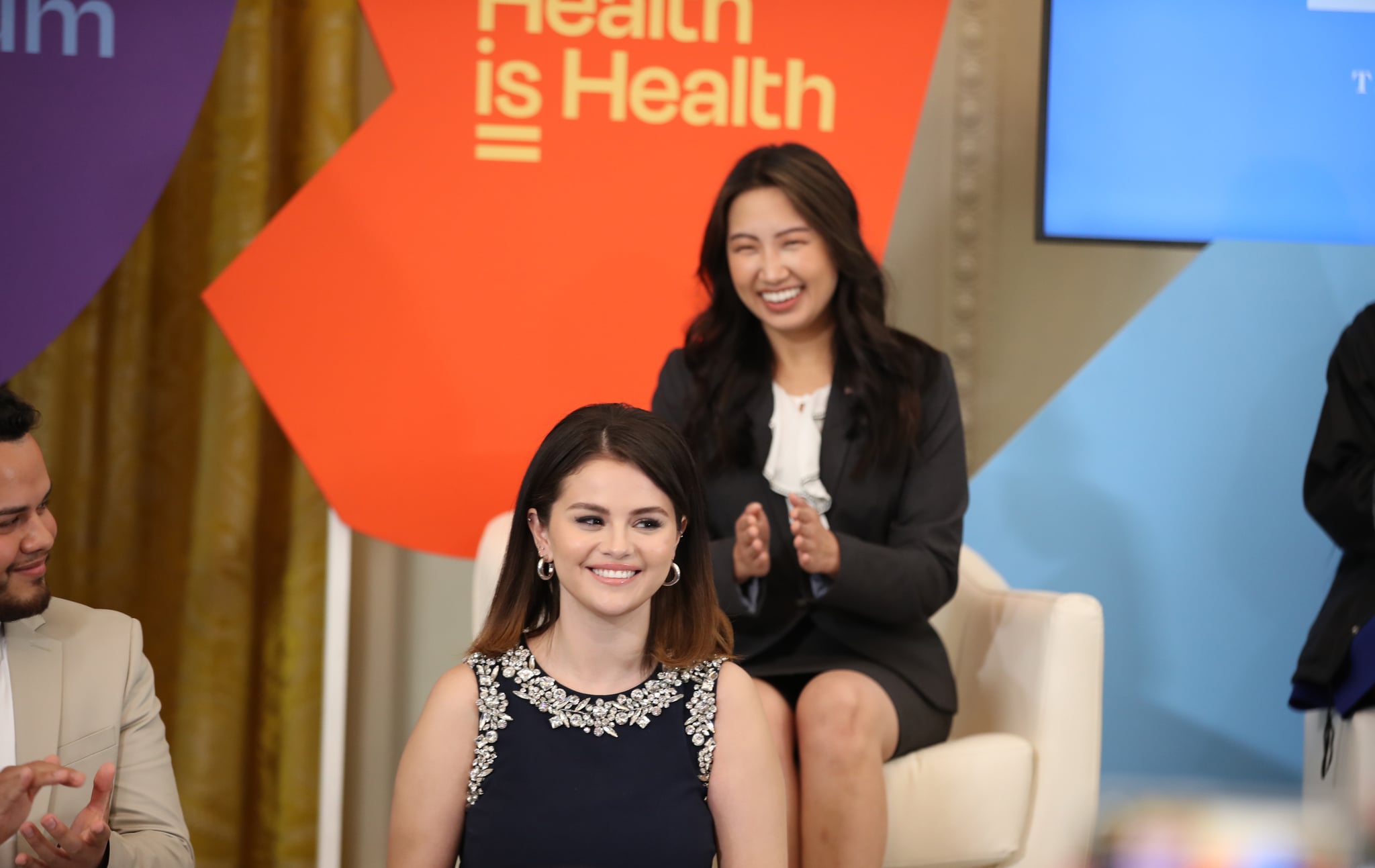 Image Source: Getty / Tasos Katopodis
Over the past few years, Selena Gomez has become a fierce advocate for mental health. Now, she's taking her advocacy work straight to the White House. Today, she hosted the White House's first-ever Mental Health Youth Action Forum, which brought together government officials, mental health experts, and nonprofit organizations "to drive culture from awareness to action on mental health" through media and storytelling.
Gomez, along with First Lady Dr. Jill Biden; Surgeon General Vivek Murthy, MD; and several youth mental health leaders, participated in a roundtable discussion to talk about the importance of advocating for mental health resources and increasing access.
After listening to different speakers talk about their own mental health hurdles and platforms they've founded, Gomez chimed in with the lessons she's learned. She started with a phrase that resonated with her recently: "Mentionable becomes manageable" – the idea that talking about a difficult topic or story makes it easier to address. Gomez says that's definitely been the case in her own mental health journey. "Once I found out what was going on [with me] mentally, I found that . . . there was more freedom for me to be OK with what I had because I was learning about it."
"Bringing attention to mental health through media or just talking about your own journeys can help. It sets the example that it's a topic that can and should be discussed freely and without shame," she went on to say.
Gomez has managed to thread mental health advocacy work through nearly every aspect of her life and business efforts – publicly sharing her own experience with anxiety and depression; opening up about her positive experience with therapy; founding her own mental health platform, Wondermind; and using her cosmetics brand, Rare Beauty, and the Rare Beauty Impact Fund to support organizations that expand access to mental health services and education for young people.
Her goal? "To ensure that everyone – no matter their age, their race, religion, sexual orientation – [has] access to services that support their mental health."
It's an issue that is "very personal for me," Gomez said, "and I hope that by using my platform to share my own story and by working with incredible people . . . I can help others feel less alone and find the help that they need." Hear more of Gomez's comments and watch the full discussion in the video ahead.