Supergoop! Is Having A Massive Sale Right Now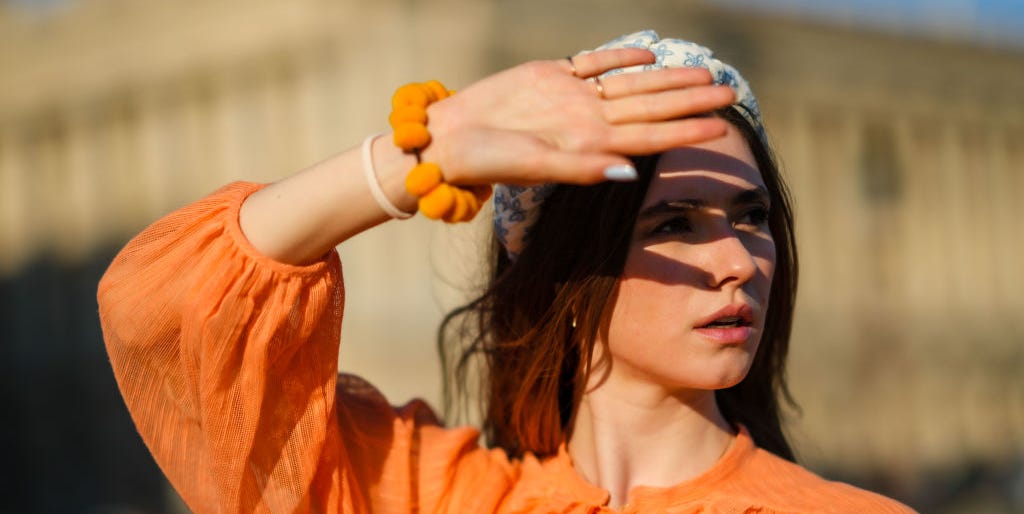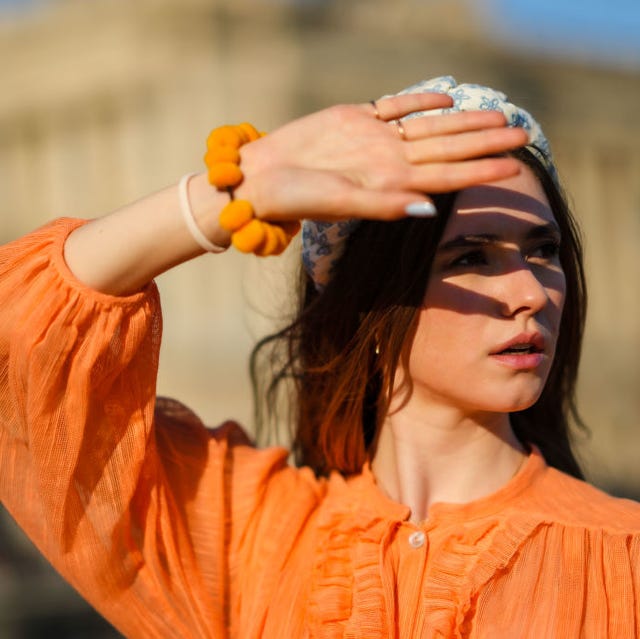 Edward BerthelotGetty Images
If you're averse to wearing sunscreen, May is the perfect time to change that for countless reasons, but we'll spare you the laundry list and hit you with a few. For one, the sun is shining and we're bearing more skin, which is a great way to remember to lather yourself in sunscreen to avoid UVA and UVB rays-even though you should be wearing SPF on the darkest, stormiest days, too. Also, May is National Skin Cancer and Melanoma Awareness Month, and the number one thing you can do to protect yourself is to wear sunscreen daily. And finally, May is also the month where Supergoop! is having a massive, site-wide, 20% off everything sale when using the code SUNNY20 at checkout. Of course, beauty editors have been slathering themselves in Supergoop! for a while now. Still, if you haven't heard, they have some of the most innovative, enjoyable SPF formulas that make applying sunscreen a joy instead of a chore. Here, find our eight favorite Supergoop! sunscreens, that are all marked down.
Advertisement – Continue Reading Below
1
Unseen Sunscreen SPF 40
A sunscreen that's invisible and blurs pores at the same time? Sign us up. This SPF doubles as the smoothing primer of your dreams, all while protecting you from harmful UV rays.
A dupe for the viral Charlotte Tilbury's Flawless Filter primer, this glowing SPF will make your skin look insanely radiant. Who needs a tan when this sunscreen takes care of the lit-from-within glow?
3
Every. Single. Face. Watery Lotion SPF 50
If you're averse to the thick SPF feel, this lightweight sunscreen feels barely-there on the skin. It's great for a dewy, hydrated look that never feels chalky or goopy.
4
SPF Bestsellers Starter Kit
Not sure where to start? This bundle of bestselling minis has all of Supergoop!'s faves: Glowscreen, Unseen, and Play. The price is already reasonable, but with an extra discount, these could become your travel essentials in no time.
5
Mineral Sheerscreen SPF 30
If you prefer a mineral SPF but hate a white cast, Supergoop! has found a way to make it sheer. This sunscreen melts into the skin, while still using classic zinc oxide to protect your skin. In case you need an extra endorsement, my boyfriend steals this from me on a regular basis.
6
PLAY Antioxidant Body Mist SPF 50 with Vitamin C
It's hard enough to re-apply sunscreen on your face every two hours, let alone on the body. This mist makes it easy to relax poolside, then give your body a spritz of glowing SPF every few hours.
7
PLAY Everyday Lotion SPF 50 with Sunflower Extract
For use on the face and the body, this sunscreen is perfect if you're taking a dip or working out, thanks to it being sweat and water resistant. It's a super hydrating formula, so you don't even have to worry about using a body lotion at the same time.
8
Daily Dose Vitamin C + SPF 40 Serum
Sun damage is the main culprit behind hyperpigmentation and dark spots, so this serum treats both the root cause and the symptoms. While SPF 40 protects from further damage, vitamin C brightens dark spots for an even complexion.
This content is created and maintained by a third party, and imported onto this page to help users provide their email addresses. You may be able to find more information about this and similar content at piano.io
Advertisement – Continue Reading Below