T3 Source Showerhead Review With Photos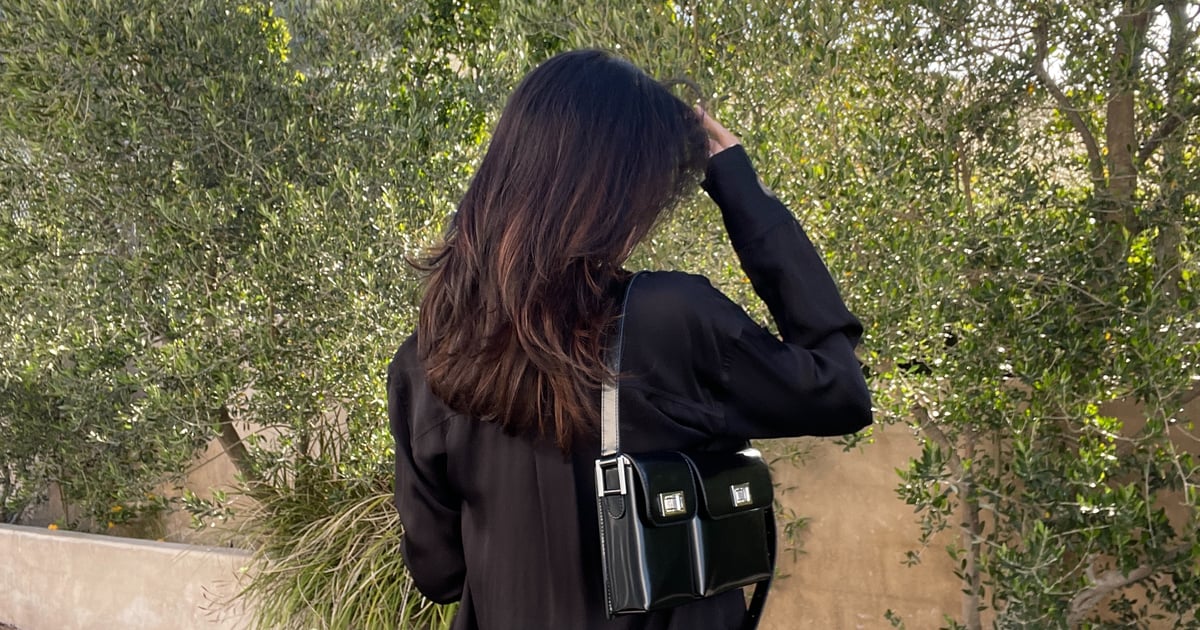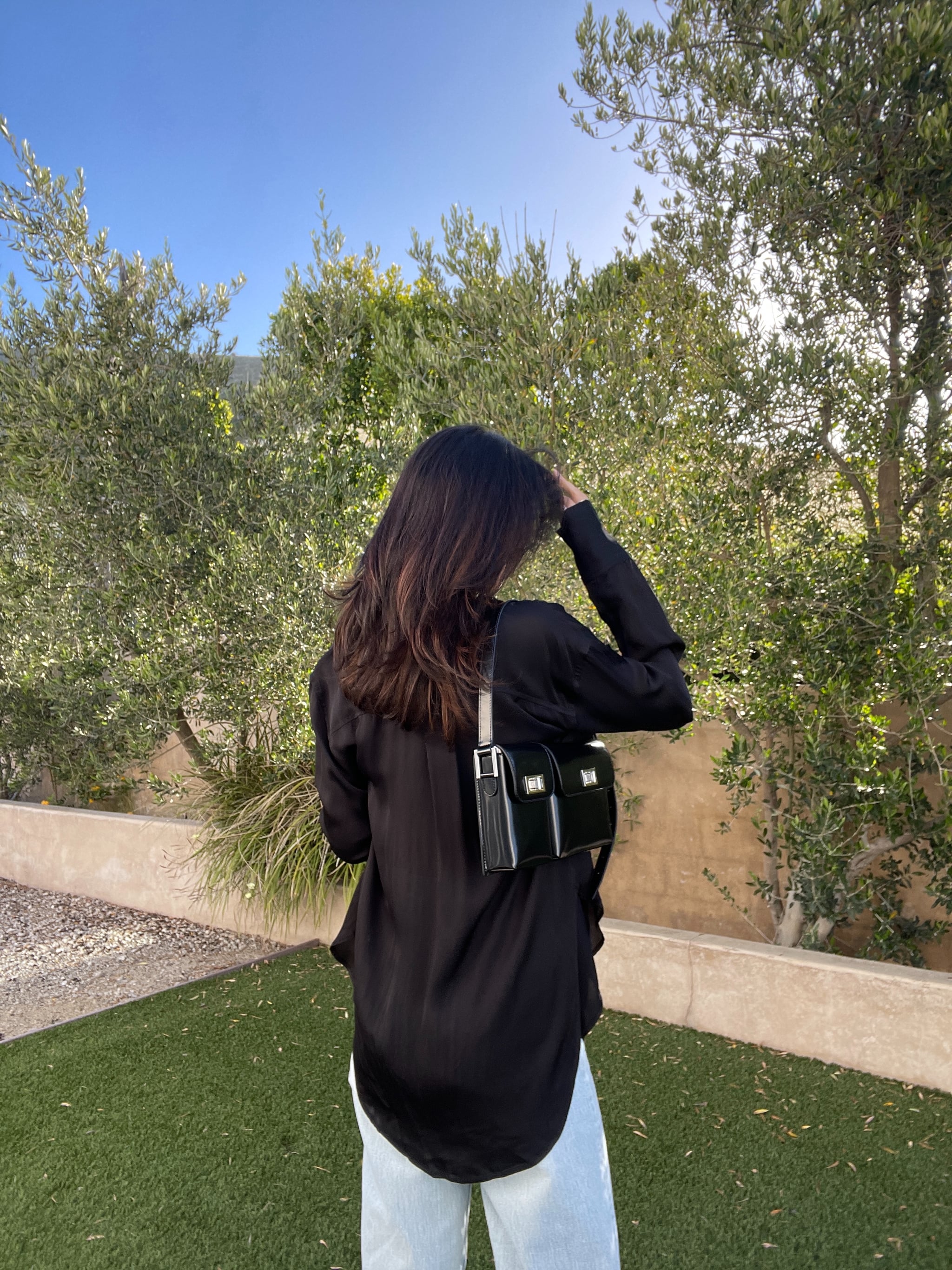 If your hair is lacking softness after washing, it may be caused by the water you've been using to wash your hair.
The T3 Source Showerhead is a filtered showerhead that promises to reduce free chlorine and remove dirt and unwanted odors from water.
One editor tested the shower filter on her thin, dry hair and was impressed with the results.
I will do anything for healthier hair. Whether it's trying a shampoo detox and not using any products for a week or skipping hot tools for long periods of time to prevent further damage, I'm pretty much down to try anything if it means it will help the health of my hair. When I started seeing people on TikTok talking about how switching out their old showerheads for a filtered showerhead made a huge difference in the health of their hair and skin, I knew I wanted to try it out for myself. On top of the fact that I'm always on the hunt for ways to improve my hair health, I also had dermatitis on my face last year, and I was hoping filtered shower water might be just what I needed.
After researching tons of different options, I ended up going with the T3 Source Showerhead ($150) because it had great reviews on Amazon and was in a few TikTok videos I'd watched. The product has a mineral filtration system that helps reduce free chlorine and removes hydrogen sulfide, dirt, and iron oxide from your water. It also has seven different spray settings. The filter inside the showerhead lasts six months, and it's made with a mixture of calcium sulfide, zinc, and copper.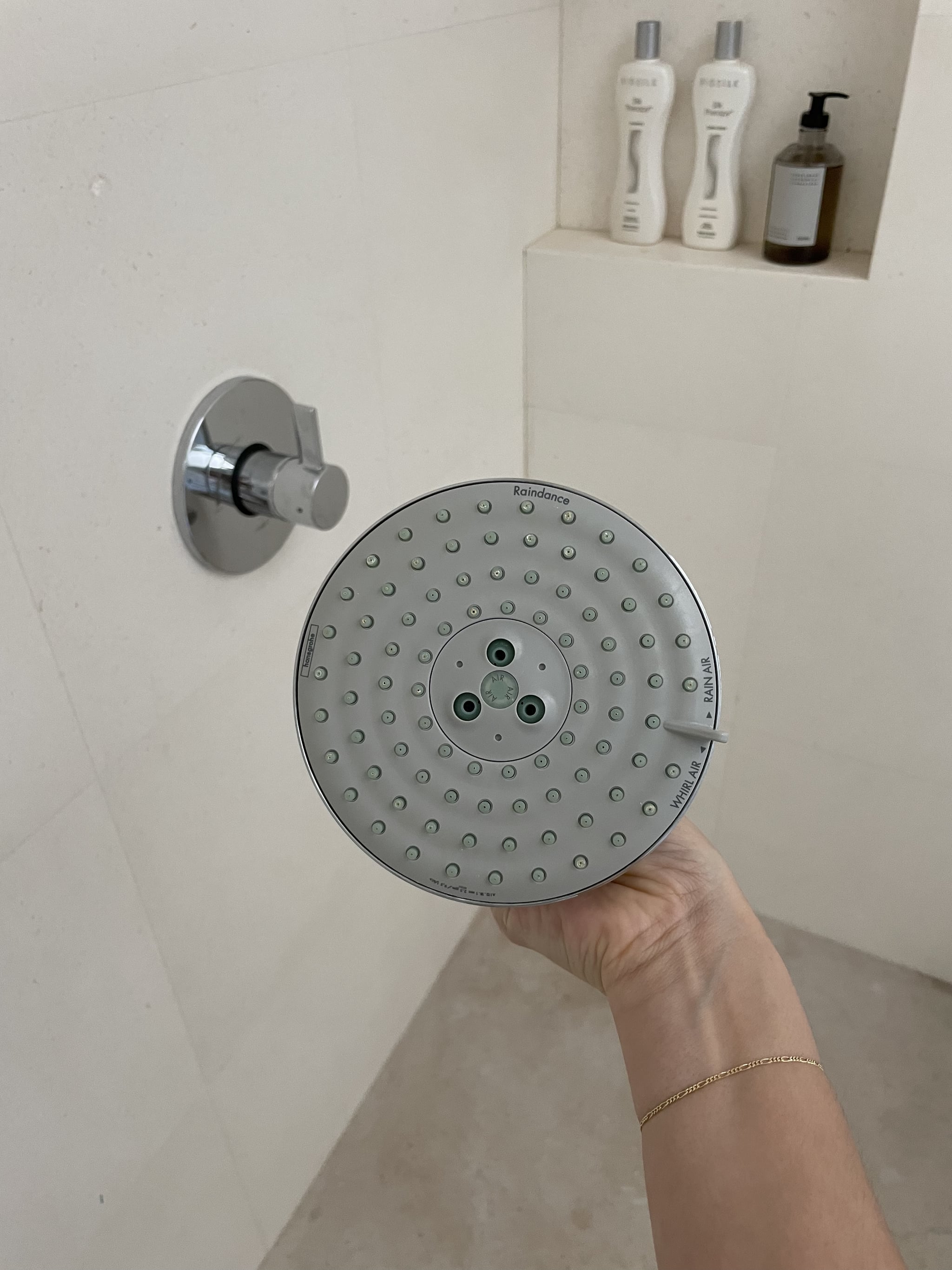 As soon as I took it out of the box, the first thing I noticed was how heavy it was. It definitely felt high quality, but I was a little worried it was going to be too heavy for my shower arm. To test it out, all I had to do was remove my old showerhead by unscrewing it, then screw in my new T3 showerhead. I didn't need to use any tools (besides my boyfriend) to install, and once it was in, I realized it wasn't too heavy for the arm of our shower at all and actually looked very nice once everything was put together. It made our bathroom look way more chic than it did before. (One thing to note: Make sure your showerhead is removable before you purchase this product. The showerheads in our master bedroom aren't, but I ended up putting this in our guest bathroom, which is where I've been showering lately.)
I've noticed over the past few months that every time I wash my hair, no matter what products I use, it's always left feeling dry and brittle. I read reviews of this product on Amazon from users who mentioned that they'd noticed an immediate difference in the texture and feel of their hair after using this product, so I was excited to get it installed in my shower and start using it ASAP.
The first time I used it, I ended up letting my hair air-dry after washing it, and I was pleasantly surprised to find that the texture of my hair was softer than it had been in months. While I wasn't actually expecting to notice results after just one use, the fact that I did – in my eyes – is nothing short of a miracle.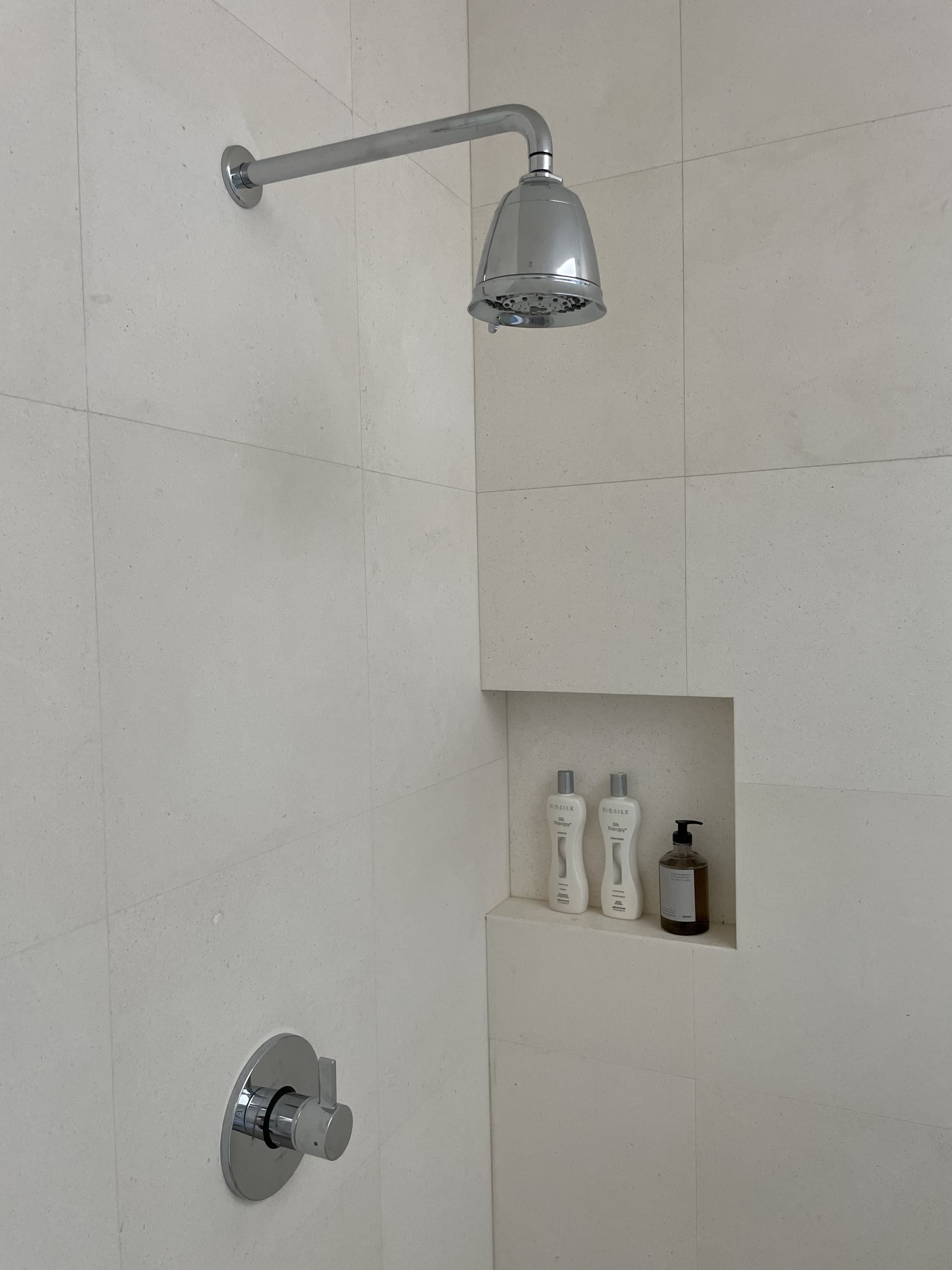 The bottom line? I'm extremely happy with my new showerhead and my experience using it. I didn't have any issues with this showerhead changing the water pressure of my shower. I also love that it has so many different spray settings, and I find myself switching from the hard shower setting spray when I'm washing my hair and body to a lighter mist setting when I wash my face. I honestly love that I'm able to use this showerhead for my skin and hair, and I find myself waiting to wash my face until I can use my filtered showerhead.
My only complaint is that I can't fit one of these filtered showerheads onto every single showerhead I come into contact with in the future, and the fact that they don't come in a travel size that I can bring with me everywhere. If you've been considering switching to a filtered showerhead, you can stop searching for the perfect product – because I just found it for you.
Rating

Image Source: POPSUGAR Photography / Renee Rodriguez