The 12 Best Powder Sunscreens in the Market for 2022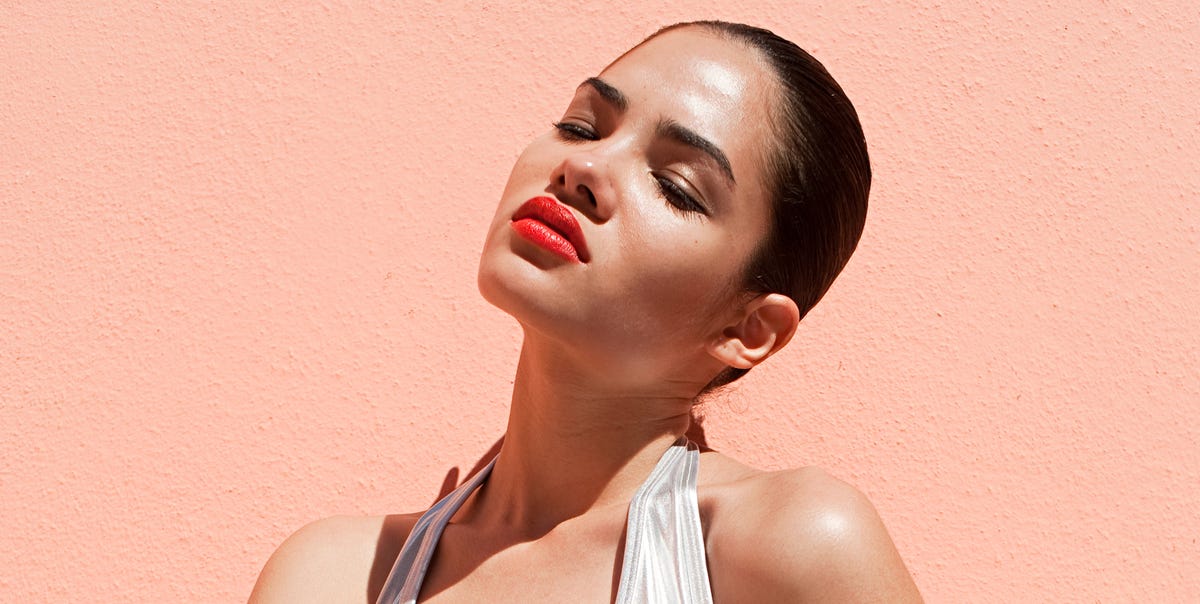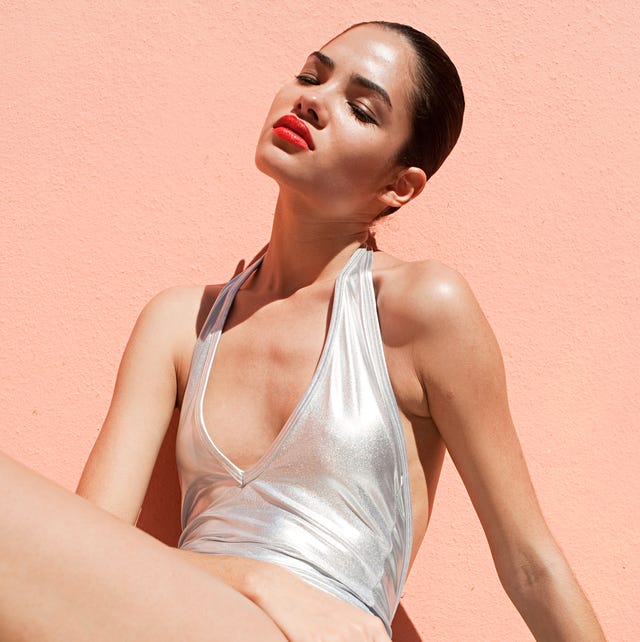 Image Source
Whether it's blazing hot or you're bundled up in layers of sweaters and scarves, wearing sunscreen daily is a must, both for the look of your skin and its overall health. You should always include a quality SPF in your daily skin-care routine-in fact, if you ask a dermatologist, they'll tell you that it's the most important step. Regardless of skin tone, sunscreen is a year-round essential because clouds and even windows don't block all UV rays. Many can still get through and damage your skin. In the short term, that can manifest as hyperpigmentation, dark spots, and even acne. Long term, UV damage can lead to premature signs of skin aging (fine lines and wrinkles) and cause skin cancer.
Still, the temptation to occasionally skip daily SPF application, and especially reapplication, is real, which is where powder sunscreens come in handy. Instead of slathering another layer of liquid sunscreen onto your already made-up, sweat-beaded complexion, you can simply dust on a lightweight powder dispensed out of a tube with a built-in brush. Not only will it provide a second buffer layer of protection against UV rays, but powder sunscreens can also help absorb excess oil, even out skin tone, and re-set your makeup. What's not to love? Another indisputable win is the convenient (not to mention tidy) tubes that make power SPF ideal for on-the-go reapplication. Ready to try one for yourself? Here, we've rounded up 12 of the best powdered sunscreens you should be wearing all day, every day.
Advertisement – Continue Reading Below
1
Best For All Skin Types
Mineral Sunscreen Powder
Product can be hard to dispsense
Per hundreds of stellar Amazon reviews, this SPF 30 powder sunscreen is an all-around winner: The self-dispensing brush doesn't spew out any excess formula, and it feels lightweight and natural.
2
Best For Swimming
Organic Sun Defense Minerals SPF 30
Eminence Organic Skin Care
This water-resistant SPF 30 powder is formulated with vitamins A and E for double the fine line-fighting power. Equally important is what you won't find: parabens, sulfates, gluten, and phthalates.
3
Best For Sensitive Skin
Brush-On Sun Defense SPF 30
May be too dark for very light skin tones
This gentle hypoallergenic powder sunscreen works both for pore-minimizing and controlling oil-all while blocking out harmful rays that can damage the skin. The powder is translucent, making it ideal for most skin tones, too.
4
Best For Smooth Skin
Sun Protection Mineral Powder SPF 30
May be too dark for very light skin tones
Infused with UV-blocking zinc oxide, moisturizing vitamin E, and soothing green tea and chamomile extracts, this powder combines the benefits of skincare and makeup. Your skin is left with a smooth finish that lasts all day.
5
Best For Blue Light Protection
Colorescience Brush-On Sunscreen
The price tag may be steep, but this OG brush-on powder sunscreen is top-rated for a reason. It provides remarkably long-lasting SPF without any allergens and even protects against blue light. Keep one in your purse or your car and swipe it onto your face, neck, and chest for extra UV protection without any caking.
6
Best For Dry Skin
Mineral Tinted Compact SPF 50
This compact has a cream-to-powder formula that is lightly tinted for all your sun-protecting needs. With SPF 50-and a small mirror for on-the-go application-you really have no excuse not to reapply every two hours.
7
Best For Problem Skin
Mineral Wear Talc-Free Mineral Airbrushing Pressed Powder SPF 30 Beige
Physicians Formula is known for its buttery soft powders that aren't the least bit chalky. This compact is where makeup meets skincare, so you can dab on a little in shiny spots on your face, while knowing that you're also adding a fine layer of SPF to protect from the sun's rays.
8
Best For Fine Lines
Powder-Me SPF 30 Dry Sunscreen
Use this SPF powder on the skin or scalp to protect against sunburns and sun damage that can lead to wrinkles and premature aging. The brush is super soft, and won't leave any streaks in your makeup, making it ideal for impromptu touch-ups.
9
Best For Protection
Sea Set & Protect Mineral Powder Sunscreen
In addition to working on all skin types and skin tones, sans chemicals, this translucent SPF is also cruelty-free (like all Tarte products). It's formulated with zinc oxide and titanium dioxide-the two FDA-approved mineral sunscreen ingredients-which both actually "exist naturally as a powder" Garshick explains.
10
Best For All Skin Types
(Re)setting 100% Mineral Powder Sunscreen SPF 35 PA+++
Supergoop! is known for its innovative SPF formulations, and this popular powder is no different. The silky, fine-milled formula goes on smoothly and leaves skin with a slight matte finish. It comes in three different shades-light, medium, and deep-as well as translucent, which works on all skin tones. For long days spent under the sun, the brand also makes Poof Mineral Part and Scalp Powder, an amazing little bottle filled with a translucent powder that is equal parts dry shampoo and sunscreen for your hair and scalp.
11
Best For Oily Skin
Radiant Translucent Powder SPF 20
If you're new to powder sunscreens and want to test out a translucent, fool-proof option, this option from Ilia is for you. It provides SPF 20 coverage while simultaneously soaking up excess shine and nourishing skin, thanks to the passion fruit and rosemary oil in the formula.
12
SPF 30 Mineral Powder Face Sunscreen
This zinc-based sunscreen is reef-safe, easy to apply, and refillable, so you can say goodbye to purchasing entire bottles of SPF every time you run out. Plus, the groovy vibe of the packaging is enough to brighten up anyone's vanity.
What is powder sunscreen?
Powder sunscreens rely on the mineral SPF ingredients titanium dioxide and zinc oxide (rather than chemical sunscreens), which work on the surface of the skin as a shield to block UV rays.
How much powder sunscreen should I apply?
"For both powdered and liquid sunscreens, the amount of protection, known as the sun protection factor (SPF), depends on how much product is applied" Garshick. "In general, people do not apply a thick enough layer of the powder to offer the protection that is on the label." This is precisely why powdered SPF should generally be layered on top of liquid sunscreen-on top of your makeup, even-in order to "offer a great extra layer of protection" Garshick says.
Can you use powder sunscreen on your whole body?
Because you need a thick layer of sunscreen for maximum protection, powder SPF is not the best choice for head-to-toe coverage. Instead, "it is best to use a liquid sunscreen for the whole body and reserve the powdered sunscreen options for reapplication to specific areas" Garshick says. Specific areas include the face, neck, ears, upper chest, arms, hands, and hair part-or other small body parts.
This content is created and maintained by a third party, and imported onto this page to help users provide their email addresses. You may be able to find more information about this and similar content at piano.io
Advertisement – Continue Reading Below