The Perfect Exercise For You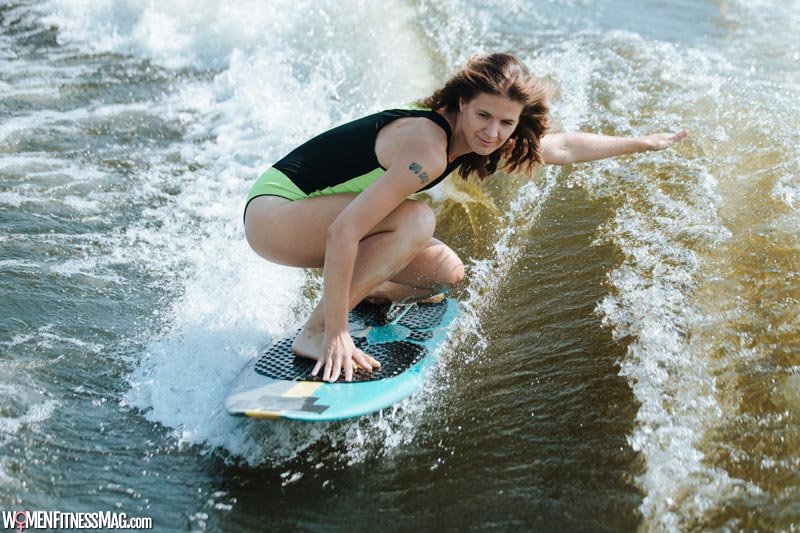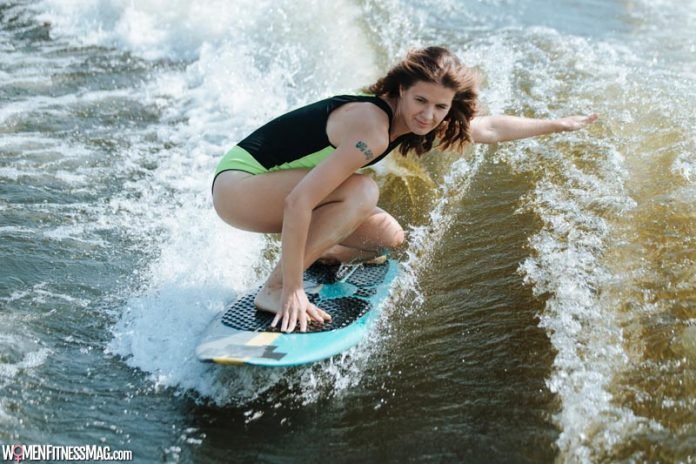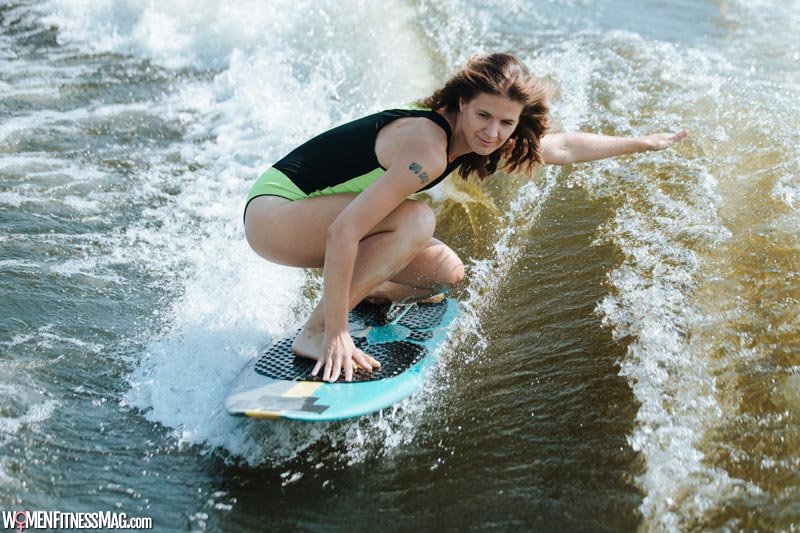 Surfing For Fitness: If you are looking at new ways to exercise outdoors that helps strengthens both your mind and body, look no further. Surfing is adaptable for all skill levels and experience and you certainly do not have to be in perfect shape to start. All you need is motivation.
The Mental Health Benefits
Exercising outdoors and being in the ocean can be incredibly powerful and beneficial to one's mental health. The therapeutic benefits of surfing have been widely studied and have been shown to reduce PTSD, anxiety and depression, as well as providing amazing meditative relief.  Surfers describe the feeling as being an emotional stabilizer. Its meditative effect soothes the mind and helps balance emotions. The essential ingredient that hooks surfers and turns beginners into the surfing obsessed is the meditative state that kicks in when in the water. It is a mindful activity, where the body tunes into the natural rhythm of the ocean, where time seems to stop all together.
The Physical Benefits
The other obvious benefit to surfing is the fact that it provides a full body workout. Surfing requires a lot of balance and core strength, and although it can seem like a daunting form of exercise, with practice and the right conditions, it can be mastered in no time.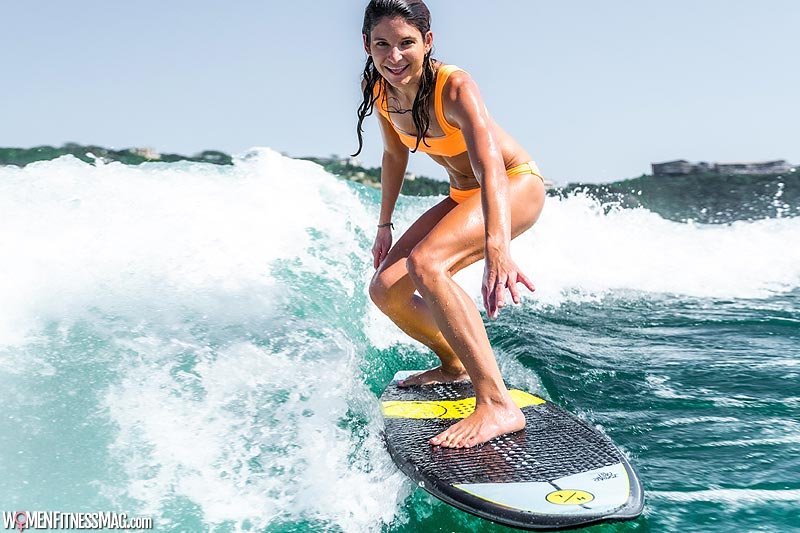 Lets look at some of the amazing physical health benefits that are gained by adding surfing into your exercise routine:
Surfing helps cardiovascular health.
Surfing is one of the best cardiovascular activities there is as it increases your heart rate and increases your blood circulation. This helps in easy breathing therefore helps one's ability to undertake other strenuous activities. Surfing provides an amazing feeling, but the impact it has on your overall heart health is even more impressive.
It strengthens your muscles.
Paddling while surfing requires the continuous use of your arms, shoulders and core, while the pop-up motion and balance to stand up on the board helps with muscle and tone in your legs as well as more core work! Hello six pack!
Improved sleep.
It is a well-known fact that exercise helps help with sleep, and the good news for surfers is that regular cardio exercise like surfing, contributes top much better sleep patterns and a deeper sleep cycle. Who doesn't love a good nights sleep?!
Vitamin D Boost
Our bodies need Vitamin D and what better way to get a healthy dose, then from the sunshine while surfing. Vitamin D is an essential vitamin that our bodies need as it helps us absorb calcium which makes our bones stronger. Just don't forget to slip, slop slap and to use healthy sun exposure practices.
The Equipment
In order to get the maximum health benefits from surfing, you need the proper equipment. This starts with a surfboard. There are varying types of surfboards on the market to suit all surfing styles and abilities. Beginners are often best starting with a larger Malibu or soft top surfboard that provides more volume and hence balance. Whyte Surfboards, from the Gold Coast in Australia have designed a range of surfboards that are suitable for the beginners all the way through to performance models for the more professional surfer. Their range is not only functional, but super stylish, giving you even more motivation to take your board out and hit those waves!
Getting and staying in shape isn't easy, nor is it a one-time event. Taking up activities like surfing can help you maintain not just a healthy body, but a healthy mind.  So if you are looking for a new form of exercise that is exciting, meditative and challenging at the same time, surfing might just be for you.
If you are yet to try surfing, stop thinking about it, get yourself a surfboard and live the dream.
Related Videos about Surfing For Fitness: The Perfect Exercise For Your Physical and Mental Health :
Surfing For Fitness: The Perfect Exercise For Your Physical and Mental Health
top 10 health benefits of surfing, mental health benefits of surfing, advantages and disadvantages of surfing, list 4 benefits of surfing, the unexpected benefits of surfing, is surfing good exercise, social benefits of surfing,