Wedding Day Hairstyles For Long Hair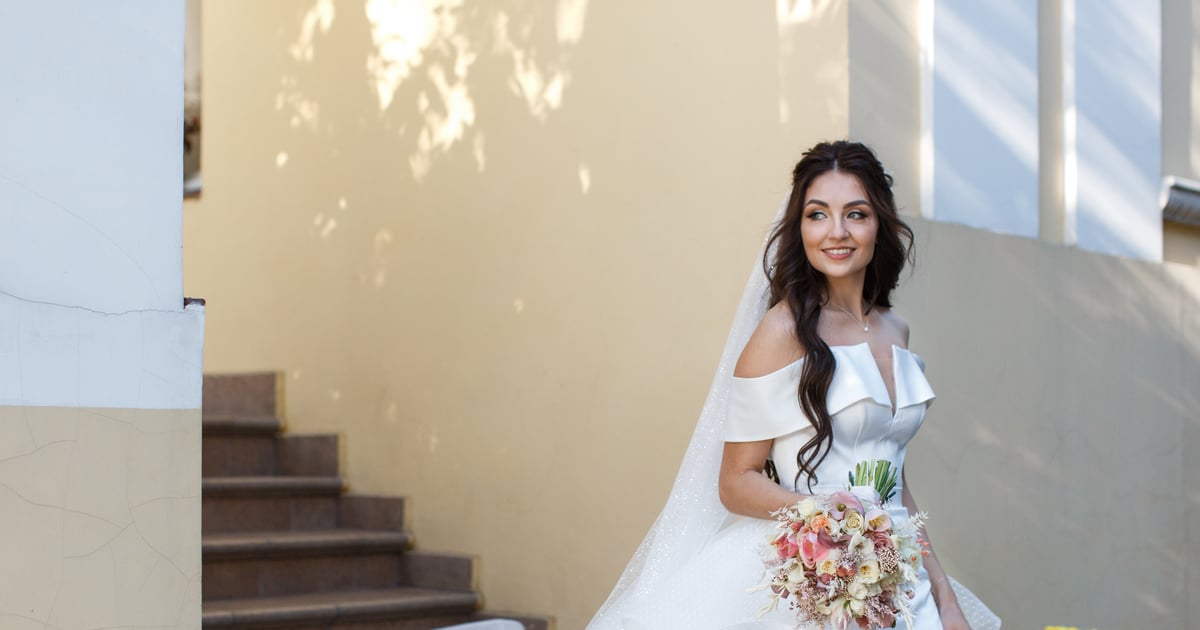 Wedding hairstyles for long hair can be extremely versatile.
Long-hair wedding styles can include buns, loose curls, and waves, but there are a few things to consider before the big day.
We asked a professional hairstylist everything you should know about wedding hairstyles for long hair.
There is nothing quite like planning a wedding. As soon as you announce your engagement, you can expect to be bombarded with questions about dates, venues, and seating charts. While that can all be exciting, if you're anything like us, what you'll immediately begin thinking of are all the beauty moments you'll get to serve on your big day. The nails and makeup are important, but next to the dress, your hair will probably be the most important part of your look for your wedding.
While your preferred hairstyle may vary, if you have long hair, you already have a perfect canvas to start with. Long hairstyles for weddings are actually some of the most popular options, and with good reason. "People feel safe and more secure with long hair for their wedding day," bridal hair and makeup artist Keka Heron tells POPSUGAR. My clients often feel it will give them more options for hairstyles."
It is in fact true that long-hair wedding styles can give you quite a few more options when it comes time for your big day, but there are a few things to consider when committing to the style's length. "When it comes to long hair, styling options are open, but the type of hair a person has needs to be considered," Heron says. "Your hair can be fine or not hold curls well, which could potentially pose a problem: your hairstyle most likely won't last past your photos. "If you've been skipping trims to help it grow, your hair might actually be extremely unhealthy and not look good in your pictures. Also, if your long hair is thick and full, it can be very uncomfortable and be hard to keep up throughout the night."
If you are considering wedding hairstyles for long hair, Heron has a few tips. "Always have cleansed hair on your wedding day to make styling easier and, if needed, make sure to get a fresh trim," she says. "If you are getting a curly hairstyle for your wedding day, use a texture spray to prep your hair before curling. Also, have an antifrizz creme to help smooth out flyaways and define curls."
If you are looking for wedding hairstyles for long hair, we rounded up some of the best hairstyles ahead.