What Is Hypochlorous Acid? | POPSUGAR Beauty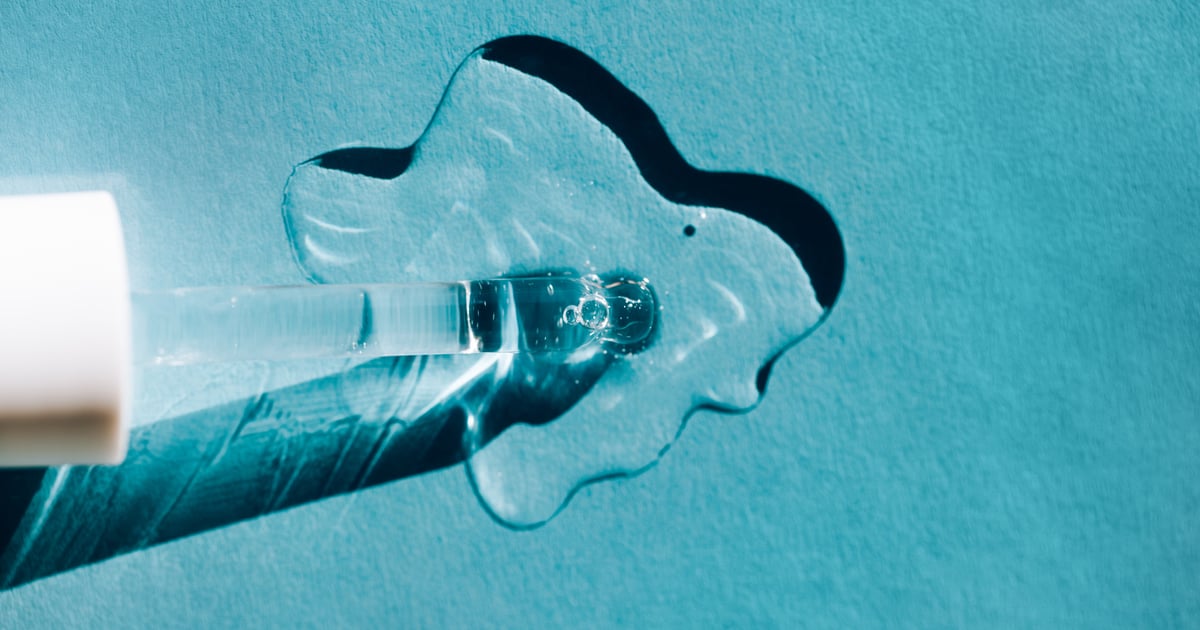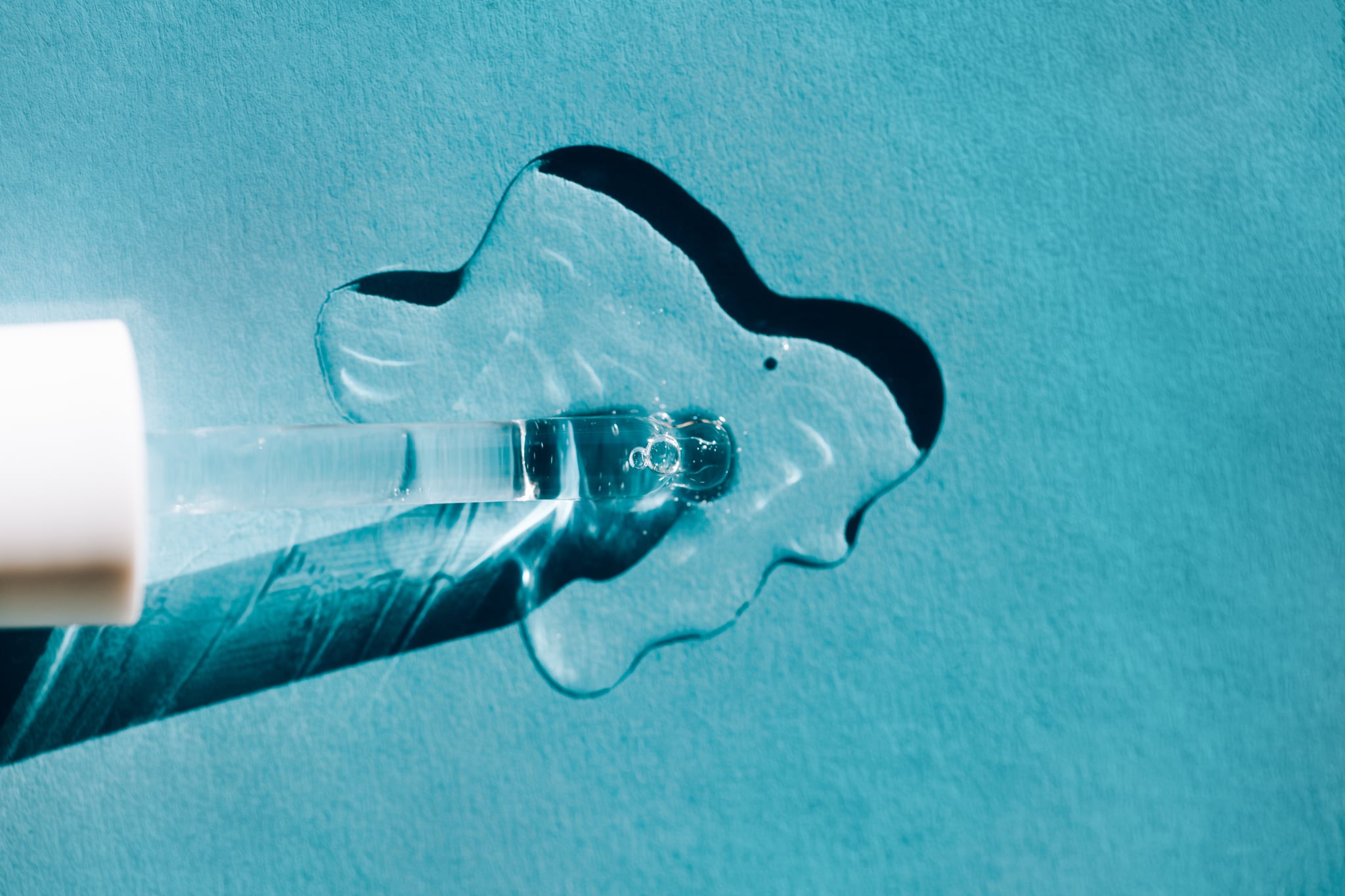 You may start noticing hypochlorous acid listed on your skin-care products.
Hypochlorous acid is a naturally occurring molecule in the body, but it can also be manufactured for skin care.
The skin-care ingredient has a variety of benefits, from reducing inflammation to killing bacteria.
If you're someone who reads the packaging of your beauty products, you may start noticing a new ingredient being called out. In addition to skin-care hero ingredients like hyaluronic acid and niacinamide, hypochlorous acid is starting to pop up more and more – but what is it? And what does it do?
To start, let's clear up one thing: hypochlorous acid isn't necessarily a new ingredient, just as niacinamide was around way before we started hearing everyone talk about it on TikTok. Hypochlorous acid just hasn't gotten its time to shine – until now. There's a lot that this skin-care ingredient can do, so it's no surprise you're going to start seeing more and more products formulated with it. To get the scoop on hypochlorous acid, keep reading.
What Is Hypochlorous Acid?
Hypochlorous acid, abbreviated as HOCl, can actually be found in the body as a naturally occurring molecule. "We've known about hypochlorous acid for a long time," double-board-certified plastic surgeon Kelly Killeen, MD, FACS, tells POPSUGAR. "This is what your white blood cells make to fight infection and kill bacteria and viruses."
According to the Cleveland Clinic, "HOCl attacks invading pathogens, breaking down the cell walls before destroying unhealthy invaders."
But the hypochlorous acid in your beauty products doesn't come from the body. "We have reproduced HOCl in a high-quality formula that replicates the skin's ability to protect and repair itself," says Karen Hayes, CEO and cofounder of S'eau Prima. "It is a powerful molecule that naturally restores skin to a healthy state."
The Benefits of Hypochlorous Acid
Hypochlorous acid is commonly used in the medical field, holding a variety of benefits for the skin. It can soothe irritation, reduce inflammation, improve the skin's moisture barrier, protect against environmental aggressors, and balance the skin's pH levels. But its long list of benefits doesn't stop there.
"There was a lot of discussion within the plastic-surgery world about using it as irrigation around implants because it kills bacteria and prevents biofilms and is safe to use inside the body," Dr. Killeen says. "But also to treat minor wound issues like spitting sutures, which is a chronic problem with plastic-surgery patients."
What's unique about hypochlorous acid is that it can be used just about anywhere. "It's a great ingredient because it's super safe," Dr. Killeen says. "You can get it in patients' eyes, noses, ears, mouths, any orifice, and it's not going to harm them, which is really rare for disinfectants and antiseptics."
This is also why many piercers recommend the ingredient for aftercare to clean the puncture hole and prevent infection.
@dermdoctor

Hypochlorous Acid 👑 #dermdoctor #asrpartner #dermatologist #skincare #hypochlorousacid

♬ Eagle Arms – Chris Alan Lee
Using Hypochlorous Acid on Sensitive Skin
Unlike some ingredients that are great but not so great for those with easily irritated or sensitive skin, hypochlorous acid can truly be used by everyone – including those with eczema and rosacea. "It doesn't damage tissue, it's safe for acne-prone skin, and it's accepted by the National Eczema Association," board-certified dermatologist Muneeb Shah, MD, says in a TikTok video on the ingredient.
Dr. Killeen says she's seen hypochlorous acid primarily used in two ways. The first has to do with reducing the chance of infection. "It reduces bacterial counts, it reduces fungal counts, viral counts," she says. "It just keeps the critters out, which is really helpful when you have any type of skin condition. Because having eczema is bad enough, but getting the eczema infected makes it 10 times worse." The same can be said about having acne and psoriasis.
The second, most common use of hypochlorous acid is for inflammation by way of preventing the release of histamine. "When you have hives or an allergic reaction, your body releases histamine, and that's what causes the swelling," Dr. Killeen says. "Hypochlorous acid does a really nice job of preventing that from happening."
The Best Hypochlorous-Acid Products
A little bit of hypochlorous acid goes a long way, but it needs to be used regularly to see results – think frequency over quantity. You can find it in a variety of different types of products, from face mists, like the Foundational Face Mist ($48), to serums, like the SOS Intensive Redness Relief Serum ($34).
"It's a form choice – we know that hypochlorous acid performs best as a face mist because it's easy to apply, it delivers an even application of the ingredient, and it helps the other products you use absorb better, making them more effective," Hayes says.
Tower 28 initially launched with a face mist called the SOS Daily Rescue Facial Spray ($28) before expanding into the serum format. "The serum has been amazing for a lot of the patients that already love the spray – [it] takes it to the next level," Dr. Killeen says.
Simply apply it – either by spraying it directly on the skin or patting it in – and carry on about your day while hypochlorous acid works its magic.